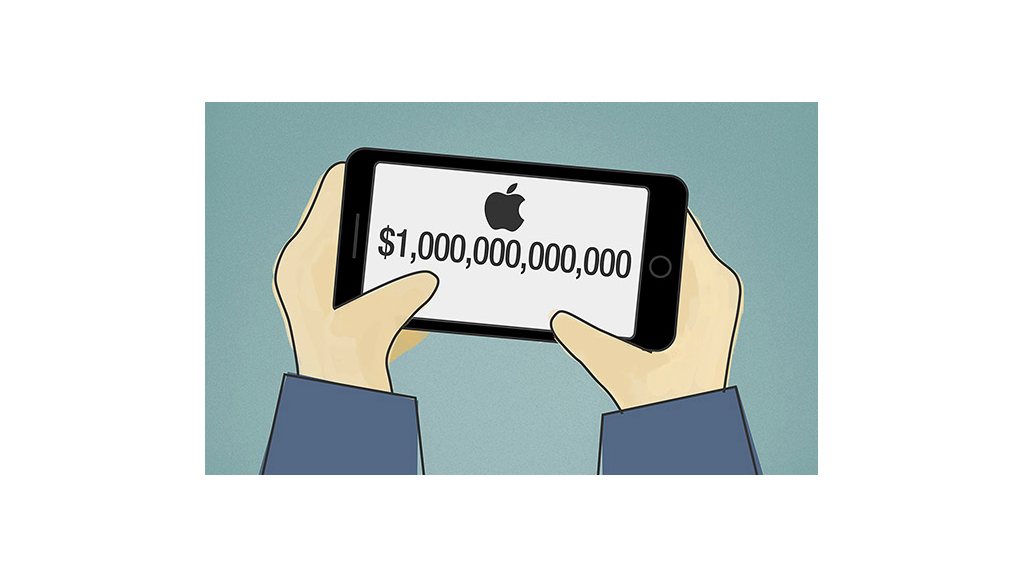 Apple is the most valuable company in the world. Nobody else comes close.
It is worth more than $670 billion. Stop and think about just how iNormous that is for a second.
Apple (AAPL) has a $260 billion market value lead over key rival Microsoft (MSFT) and is worth $300 billion more than Google (GOOGL), another big competitor.
Apple's market cap is $185 billion higher than the combined market values of all 20 companies in the Dow Jones Transportation Average, an index that includes well-known blue chips such as FedEx (FDX), UPS (UPS). Union Pacific (UNP) and Delta (DAL),
So how much higher can Apple's stock climb? Could it one day be worth more than $1 trillion?
The case for iTrillion. Legendary investor Carl Icahn thinks so. Icahn, who owns a stake in Apple, said in a letter to the company's management team that the stock could be worth $203 a share.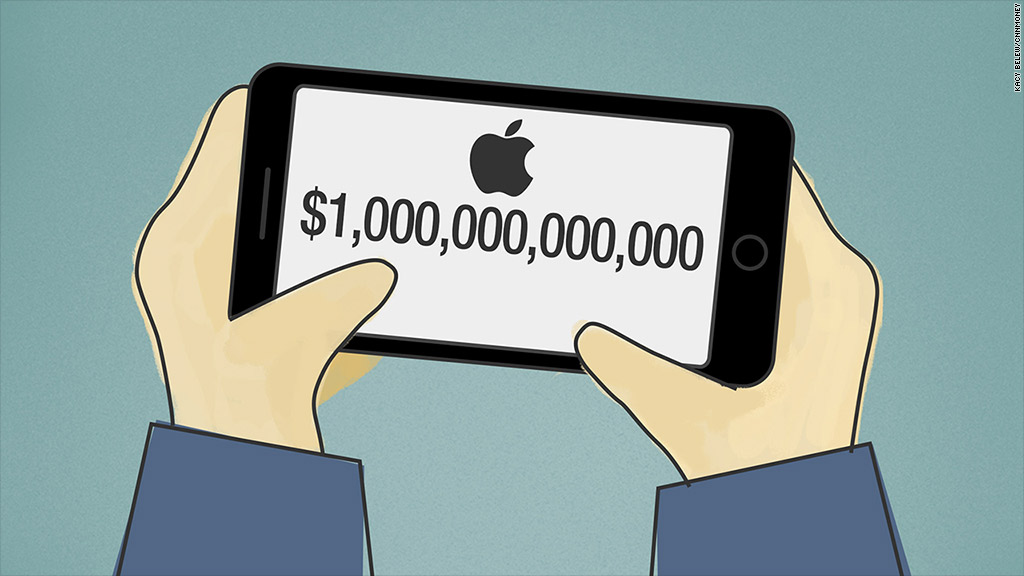 That's nearly 80% higher than its current price. At that level, it would value Apple at more than $1 trillion -- even if Apple bought back as much stock as Icahn thinks is necessary to boost the share price. Most Wall Street analysts aren't as bullish on Apple though.
One of the most optimistic, Brian White of Cantor Fitzgerald, has a $143 price target on Apple, according to FactSet Research. That would value Apple at just under $840 billion.
Tiptoeing through the tech tulips again? But investors need to be careful of getting too excited about the 12 zero mark. You could argue that the mere fact we're contemplating whether Apple could or should be worth $1 trillion is a sign of another tech bubble like in 2000.
Back then, there were many investors who thought that either Microsoft or Cisco Systems (CSCO) would eventually hit the $1 trillion level.
Needless to say, nearly 15 years have passed and we're still waiting for that to happen. Cisco is now "only" worth $135 billion --- well below its peak of about $550 billion in 2000.
Google or Microsoft beating Apple to $1T? Could Apple suffer the same fate as Cisco? Colin Gillis, an analyst with BGC Partners, thinks that's possible. He wrote in a report last month that Google has a better chance of getting to $1 trillion in market value since its business model of focusing on services and software will prove to be more profitable.
He still feels that way. He notes that Google is not as dependent on one product as Apple is with the iPhone, which accounted for 56% of Apple's total revenue in the last quarter.
Related: iPhone vs. Android: Which is better?
Gillis added that he believes Microsoft, which is moving more into cloud-based services, under new CEO Satya Nadella, also is more likely to top $1 trillion in market value before Apple.
"Apple is a great company and it is sucking up all the profits in the smartphone market," he said. "But this is a product that's ultimately a low-margin widget. What happens if Apple eventually has to sell iPhones at cost because of even more competition?"
That's a good point. Apple, despite all its success, still is in the cutthroat hardware business. It's hard to stay on top of the gadget world forever. Just ask Sony. (SNE) Or Dell. Or Nokia (NOK).
Don't forget about China. It seems inevitable that at least one company will reach the $1 trillion market value at some point. After all, stocks historically go up over the long haul. Eventually, there could be multiple companies worth more than $1 trillion.
And one company actually has already hit the $1 trillion level ... albeit briefly. PetroChina (PTR) surpassed that level in 2007 when its stock began trading in Shanghai. It's now listed on the New York Stock Exchange as well but its market value has fallen to about $230 billion.
So maybe the next company to top $1 trillion in market value will also come from China?
Alibaba (BABA) has been on fire since its IPO in the U.S. in September. The company is already worth nearly $285 billion.
Jack Ma's e-commerce giant is clearly a bet on the continued emergence of the middle class in China. And you could argue that a key investing trend for the next few decades will be consumer spending in China.
If that's the case, Alibaba stands to gain more from this than Apple, Microsoft, Google or any other American company.