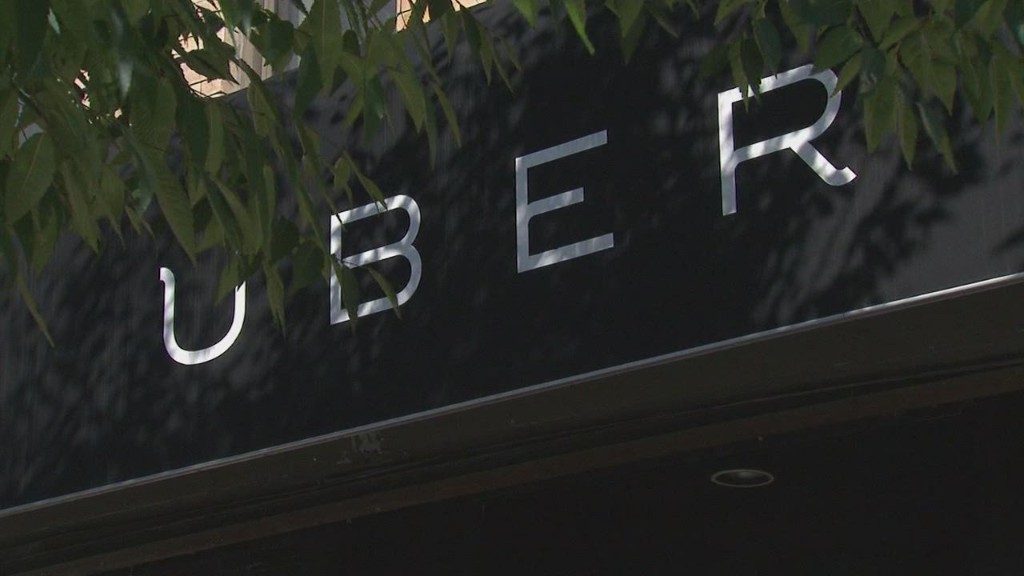 Uber is "the most ethically challenged company in Silicon Valley."
That's according to PayPal co-founder Peter Thiel, who is also an investor in Uber competitor Lyft.
In an interview with CNNMoney, the billionaire investor said Uber is on the brink of pushing the envelope too far.
"Sometimes the people who break the rules win and sometimes they push it too far," Thiel said "And I think Uber's right on the cusp of going simply too far on many of these things."
Thiel's comments came before the latest firestorm, when Uber exec Emil Michael suggested digging up dirt on journalists who wrote negatively about the company.
Related: The tech behind smart cities
Uber came under intense fire after the remarks were published in Buzzfeed. According to Buzzfeed, Michael mentioned the idea of looking into the personal life of a female reporter who had been particularly critical of the company's tactics to "give the media a taste of its own medicine."
Michael believed he was speaking at an off-the-record dinner party.
"The remarks attributed to me ... do not reflect my actual views and have no relation to the company's views or approach," Michael later said. "They were wrong no matter the circumstance and I regret them."
CEO Travis Kalanick apologized as well.
It's the latest in a firestorm of bad PR for the car-sharing service. The company has been criticized for the treatment of its drivers, its combative tactics against competitors, and a sexist promo that offered free twenty-minute rides with attractive women.
Despite it's $18 billion valuation, the criticisms are starting to permeate conversations about Uber in Silicon Valley.
"The vast majority [of entrepreneurs] want the company to succeed, but the growing misogyny [and] tactics are hurting them," said one entrepreneur who asked not to be named.
Related: Keira Knightly thinks Silicon Valley nerds are weirdos
From Thiel's perspective, most tech companies take risk and push the envelope, but Uber is "in a class of its own" when it comes to some of those business tactics.
When asked of other companies that went too far, Thiel cites Napster.
"Napster's a company that broke all the rules, it disrupted, and got shut down," he said. Meanwhile, Thiel said Airbnb, a company he's invested in, has a different feel.
"Airbnb is about empowering people who own homes to sublet money, make a little bit on the side," Thiel said "Where Uber has much more exploited a feel of extracting whatever they can from these limo drivers."
Uber did not immediately respond to a request for comment on Thiel's statements.