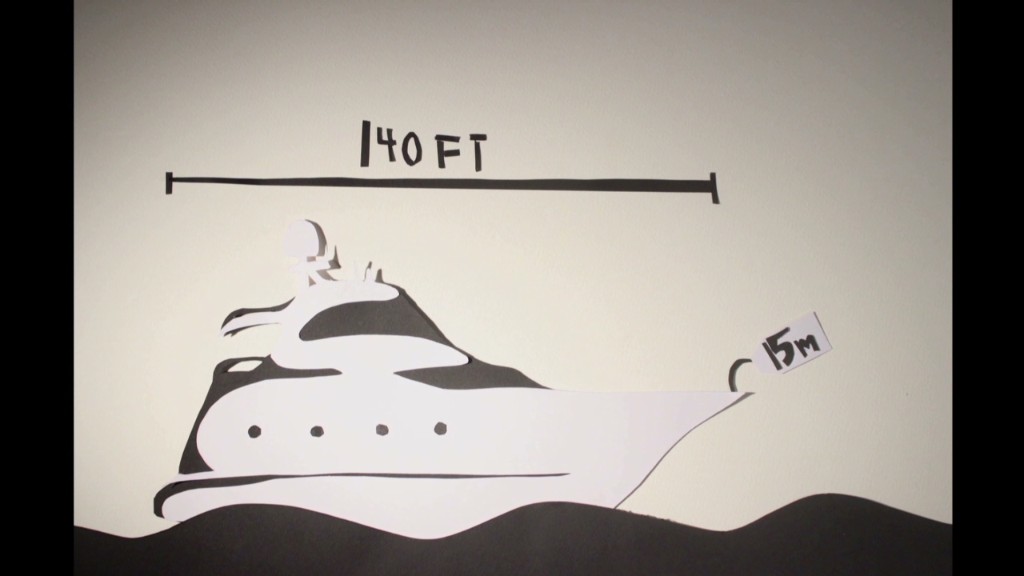 There are even more ultra wealthy people in the world to love.
There were 12,040 new people who have more than $30 million in net assets in 2014, according to the Wealth-X and UBS World Ultra Wealth Report 2014. That's a 6% increase from last year, pushing the worldwide total to a record 211,275 people.
Of them, 183,810 are men and just 27,465 are women.
The wealth of these super rich people increased 7% to $30 trillion in 2014, almost twice the size of the entire U.S. economy. As it turns out, the U.S. had the highest number of uber wealthy.
Wrap your head around this: Although they only account for .004% of the world's adult population, they control almost 13% of the total global wealth.
Related: The richest women around the world
So what do we know about these people besides the fact that they have a heck of a lot of money?
Who they are: On average, they have 2.2 kids and 1.9 grandchildren. The average man is 59 years old, while the average woman is 57.
How they live: They own 2.7 properties and at least 30% of them have at least one home outside of their primary country.
They have about seven other super rich buddies, including at least one billionaire, in their immediate social circle.
How they spend: What's the fun of having all that money if you're not going to use it? The report says that the average ultra wealthy person spends $1.1 million each year on luxury goods and services, from food to travel to clothes and wine.
All together, they spend a combined $40 billion on cars, $23 billion on private aviation, $22 billion on yachts and $8 billion on alcohol.
They are generous, though women are more so than men. Women's average lifetime donation is nearly $31 million, compared to $24.4 million for men.
Related: Wealthiest people by state
How they made it big: 64% of them are self-made and only 17% have fully inherited their wealth. Though the percentages differ significantly when you look at men versus women.
When it comes to men, 68% were self-made, compared to 34% of women. Only 13% of men fully inherited their wealth, whereas 48% of ultra wealthy women fully inherited their fortunes.
Nearly 88% of these super rich individuals got a bachelor's degree, though 12% didn't make it beyond high school.
According to the report, these universities had the most super rich grads:
Top 10 universities with ultra high net worth alumni
| Ranking | School | Number of UHNW alumni |
| --- | --- | --- |
| 1 | Harvard University | 3,130 |
| 2 | University of Pennsylvania | 1,580 |
| 3 | Stanford University | 1,240 |
| 4 | Columbia University | 940 |
| 5 | New York University | 860 |
| 6 | Massachusetts Institute of Technology | 670 |
| 7 | University of Chicago | 665 |
| 8 | Northwestern University | 575 |
| 9 | Yale University | 570 |
| 10 | Cornell University | 560 |