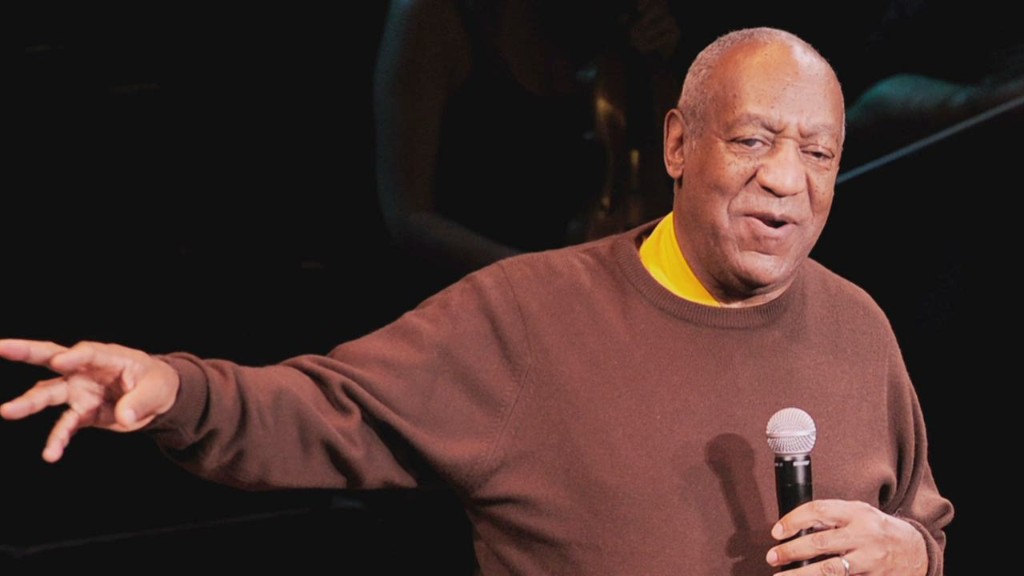 First Netflix put its Bill Cosby comedy special on hold, and now NBC has decided against moving forward with its own Cosby project.
NBC announced on Wednesday that the network has opted not to continue developing a sitcom with the 77-year-old comedian amid growing sexual assault allegations against Cosby.
"We can confirm that the Cosby project is no longer in development," NBC said.
The network had no further comment.
Separately on Wednesday, one of the television channels that had been a home for reruns of "The Cosby Show," the cable channel TV Land, quietly removed the reruns from its programming schedule. TV Land also deleted the page on its website about the show.
The channel did not respond to requests for comment about the disappearance of the show.
On Tuesday, Netflix (NFLX) put its comedy special titled "Bill Cosby 77" on hold.
The news also comes one day after former supermodel Janice Dickinson became the latest woman to publicly accuse Cosby of sexual assault.
Cosby's lawyer on Wednesday called that accusation a lie.
"Janice Dickinson's story accusing Bill Cosby of rape is a lie," attorney Martin Singer said. "There is a glaring contradiction between what she is claiming now for the first time and what she wrote in her own book and what she told the media back in 2002."
The news was first reported by Joe Adalian of New York Magazine.
With its decision to cancel Cosby's comedy, NBC loses the chance to add one of its most iconic stars back to its TV lineup.
The project which was announced in January had gained a good amount of publicity for NBC. However, allegations towards Cosby followed the project from the start.
In fact, while on a press tour in July, NBC's entertainment chairman Bob Greenblatt had to address the issues surrounding the star.
"All I do is try to put on shows that I think are good, with extraordinary talent. I think he's extraordinary," Greenblatt had said. "And I think the show will be good. All the other things will sort of sort themselves out."
Unfortunately for NBC, that wasn't the case on Wednesday.