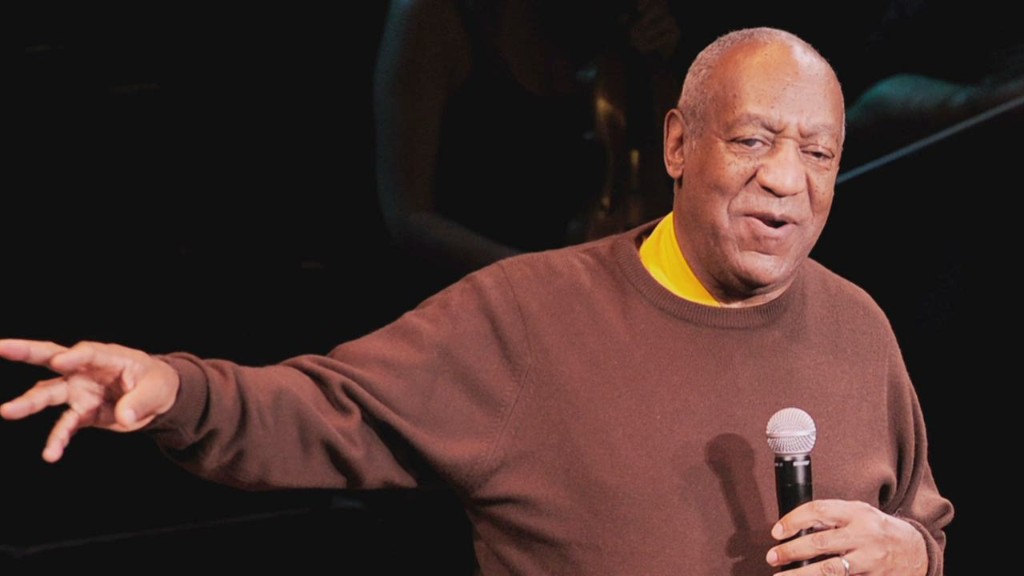 Amid new attention on sex crime accusations against Bill Cosby, the comedian's debut on Netflix has been put on hold.
The streaming service announced on Tuesday night that Cosby's stand-up comedy special, filmed in front of a live audience in July, will no longer premiere as scheduled on the day after Thanksgiving.
Netflix said nothing about its rationale. But in a statement, the service said, "At this time we are postponing the launch of the new stand up comedy special 'Bill Cosby 77.' "
A Netflix (NFLX) spokeswoman declined to comment further. The company's web site still says the special is "coming November 27."
Netflix had been approached for comment about "Bill Cosby 77" in recent days because charges of sexual assault against Cosby have resurfaced through essays published on the Internet, social media comments and television interviews.
Netflix initially declined to comment, but apparently concluded that a postponement was the right course of action.
Cosby's publicist, David Brokaw, said in an email message Cosby was in agreement with Netflix's decision to postpone the special, and had no further comment.
Earlier: With sexual assault accusations swirling against Bill Cosby, what will NBC and Netflix do?
Separately, NBC has been developing a new sitcom with Cosby. The network declined to comment on the status of the project on Tuesday morning.
In an interview on CNN's "Reliable Sources," one of the women who has accused Cosby of sexual offenses, Barbara Bowman, said she thought it was "a little bit on the irresponsible side" for NBC to be contemplating a new Cosby series.
A second accuser, Joan Tarshis, told Philadelphia magazine that "in an ideal world, I would love NBC to cancel the series they're doing with him, but that involves money, not ethics. So that's not going to happen."
Cosby has never been charged with a crime.
On Sunday his attorney, John P. Schmitt, said the allegations against Cosby had been "discredited" and added, "The fact that they are being repeated does not make them true. Mr. Cosby does not intend to dignify these allegations with any comment."
Molly Shiels contributed reporting.