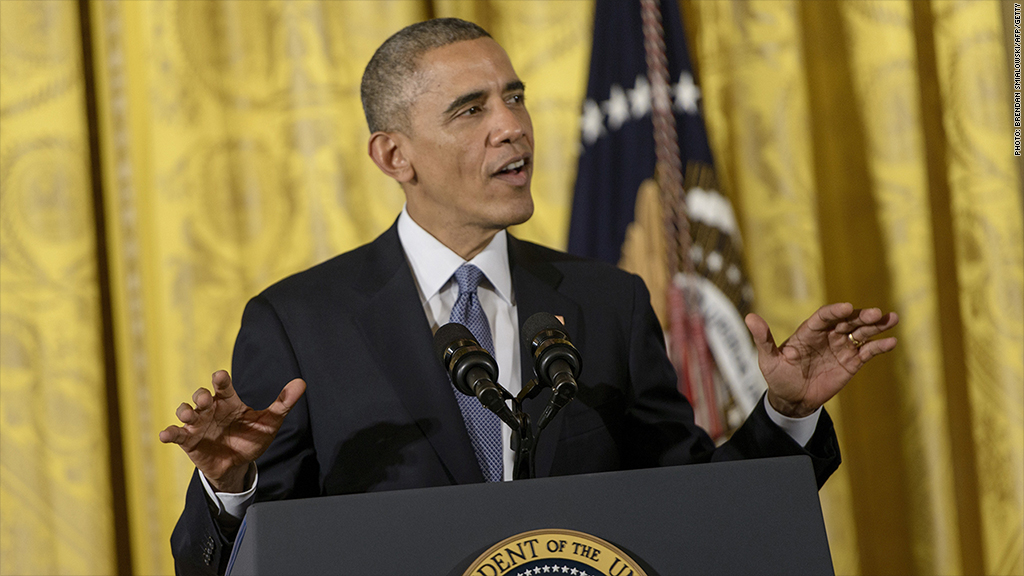 Eight years ago, President George W. Bush delivered a prime time address on immigration, carried by all the big broadcast networks.
On Thursday, President Barack Obama will do the same thing, but three of the broadcasters, ABC, NBC, and CBS have signaled that they won't be carrying it.
CNN will carry the 8 p.m. address, of course, and so will all the other cable news channels. PBS will, as well. And perhaps most importantly for the White House, the dominant Spanish-language broadcaster in the United States, Univision, will be translating it and airing it live.
The varying decisions illustrate just how much has changed in the media industry in the Bush and Obama years.
The White House would like the "big three" networks to carry Obama's speech, of course -- although diminished, they still amass big audiences in prime time.
But administration officials put out feelers this week and determined that the networks would be reluctant to hand over the air time, so the officials decided not to formally request it from ABC, NBC, and CBS.
(Those requests, when made by the White House, are essentially always granted.)
The White House declined to comment on the speech scheduling process, but the administration may have honed in on Thursday night because of Univision's planned telecast of the Latin Grammys.
The live telecast attracts an unusually high number of viewers to Univision, just like the English-language Grammys do, and Univision agreed to set aside about ten minutes for Obama's address.
Telemundo, the country's other prominent Spanish-language broadcaster, will also carry it live.
Television network officials say they consider a number of factors when determining whether to interrupt lucrative prime time programming for a presidential address. One factor is whether the speech is "political" in nature (but of course, that's somewhat subjective).
Some television executives said privately on Wednesday that they perceived Obama's planned address to be more overtly political than Bush's address on immigration in 2006.
The executives also have to consider what is already scheduled to air. Thursday is a pivotal night for broadcasters and advertisers, and all the big networks have splashy new shows airing at 8 p.m. (as opposed to repeats).
Obama's most recent prime time address, on September 10, was on the subject of ISIS. It was televised live by all the broadcast networks as well as cable news channels. It was perceived to be about national security, not politics, and it happened a couple of weeks before the official start of the fall TV season.
The notion of a president speaking to the nation in prime time still has great significance. But officials in both television and government tend to agree that it has faded somewhat over the years.
As The New York Times put it last year, "instead of just three TV networks, Americans have myriad choices for entertainment and information."
To some observers, the choice to skip Obama's address on Thursday exemplifies a waning commitment to serious news coverage at the networks.
To others, it's more about evolving modes of distribution and new technology.
To that point, the Obama White House on Wednesday previewed Thursday's address in a minute-long Facebook video post, something the Bush White House couldn't have done in 2006.
"Hi everybody," the president said on camera while leaning on his Oval Office desk. "Tomorrow night, I'm going to be announcing, here from the White House, some steps that I can take to fix our broken immigration system."
The video was viewed 1.5 million times on Facebook in its first four hours. And it was surely seen many more times through television rebroadcasts of the video.
"Tune in tomorrow," the presidential Facebook post concluded, with a link to the White House's own live video stream of the address.