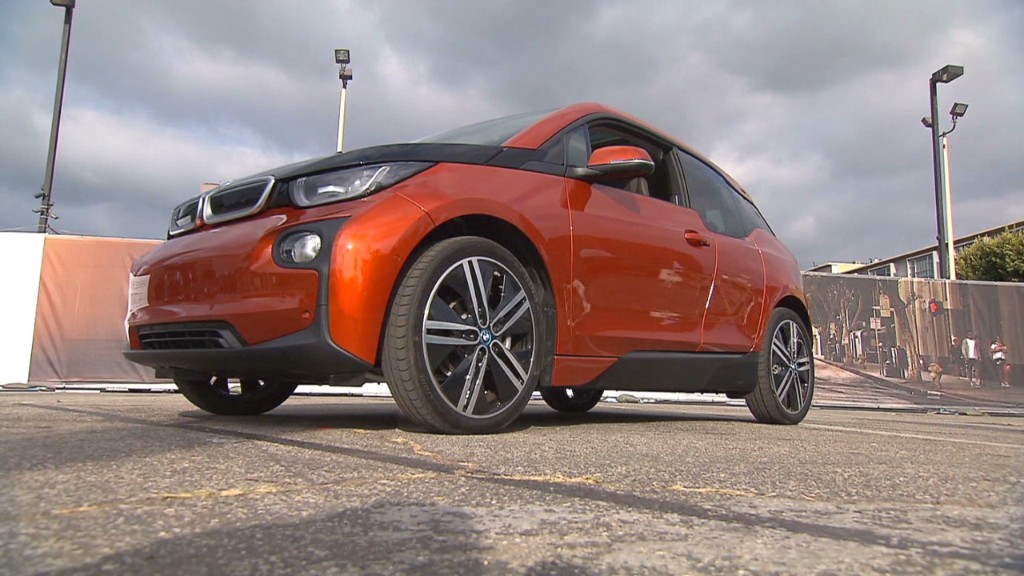 The BMW i3 was named 2015 Green Car of the Year at the Los Angeles Auto Show Thursday.
The finalists for the award were the diesel-powered Audi A3 TDI, the Chevrolet Impala Bi-Fuel which runs on both gasoline and natural gas, and the Honda Fit, and VW Golf compact cars.
The award is presented by the Green Car Journal, a magazine about electric, hybrid and other fuel-efficient automobiles. Past winners include the Honda Accord, Ford Fusion and the Chevrolet Volt.
Related: Kelley Blue Book's best cars to buy.
"The BMW i3 is a milestone vehicle in many respects and illustrates the automaker's expansive vision of future motoring," Green Car Journal editor Ron Cogan said in a statement.
The vehicle comes in two versions. There's an all-electric version and one with a range-extending gasoline engine. The all-electric version is the only pure plug-in car to win the award.
The electric version is considered the most efficient vehicle ever rated the EPA. It gets 124 "miles per gallon equivalent," a measure of how far a vehicle can travel on an amount of energy equivalent to a gallon of gasoline. The i3 is made largely from lightweight carbon-fiber reinforced plastic and aluminum.
Related: Lamborghini's 910 horsepower plug-in hybrid.
Without the range-extending 2-cylinder engine it can go about 81 miles on a full electric charge. With the gasoline engine it can go about 150 miles on electricity and gasoline combined, according to the EPA.
To be eligible for the award, a car must be all-new or have significant changes for the new model year.
Along with the BMW i8, a more expensive sports car model, the i3 is part of BMW's "i" family of plug-in electric cars. Prices for the i3 start at about $41,000.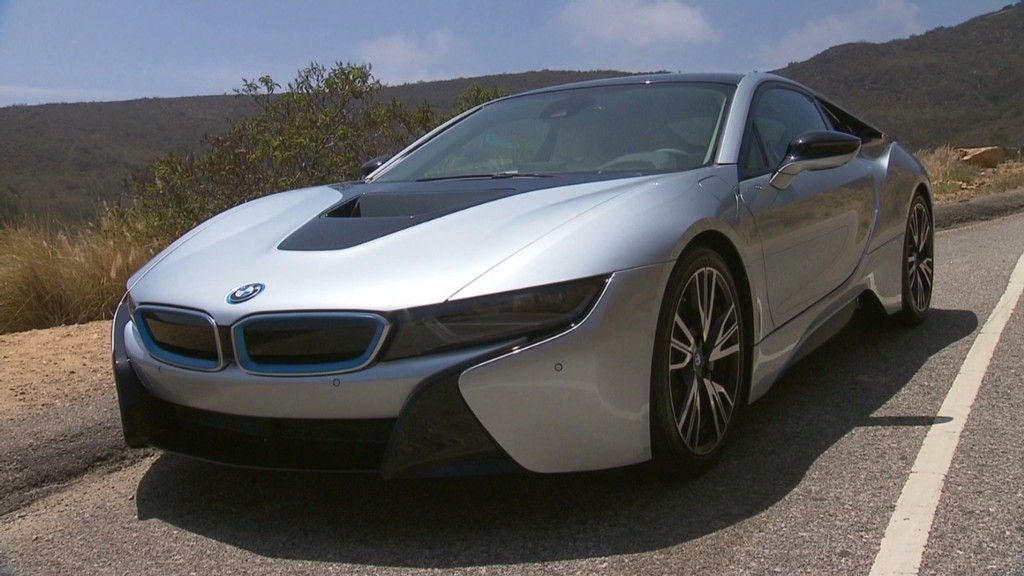 Judges for the award included Tonight Show host and noted auto collector Jay Leno, Jean-Michel Cousteau, president of Ocean Futures Society; Frances Beinecke, president of the Natural Resources Defense Council; Michael Brune, executive director of the Sierra Club.