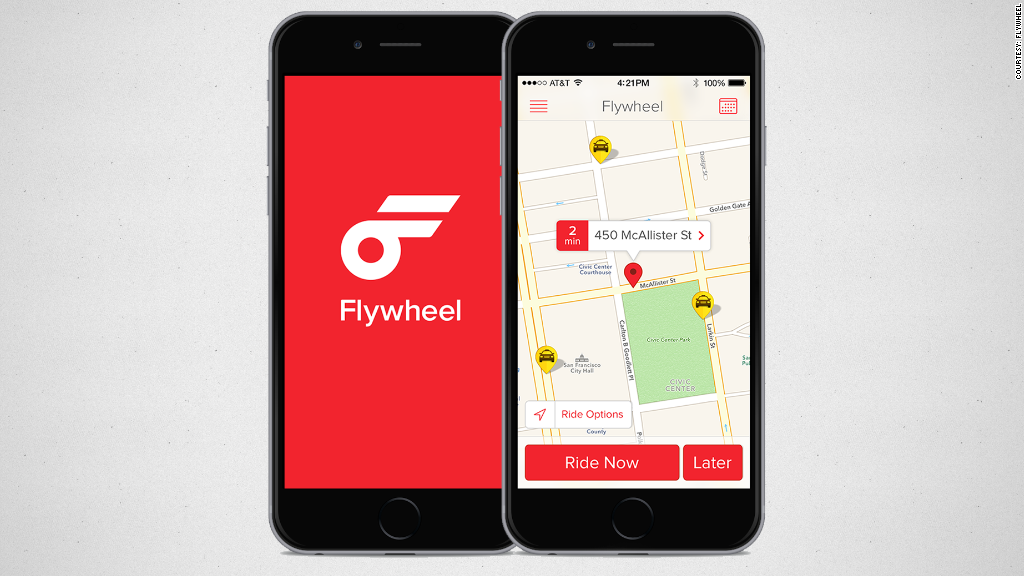 Flywheel, a rival ridesharing service to Uber and Lyft, named a new CEO Thursday who is not mincing words about his most famous competitor.
"Uber is an assembly line of a-holes," said Rakesh Mathur, who is joining Flywheel as it seeks to expand beyond San Francisco, Los Angeles and Seattle and compete more directly with Uber.
Mathur is hoping to take advantage of the maelstrom of negative press about Uber, which has been criticized after an executive suggested at a dinner with reporters that the company should consider digging up dirt on journalists.
Although Uber CEO Travis Kalanick apologized on Twitter, the latest controversy has reminded many people of other problems at Uber.
Betting on yellow over black. Mathur said Uber operates in a "reality distortion field" and thinks the company is vulnerable.
Related: Sen. Al Franken goes after Uber
Uber did not respond to CNNMoney's requests for comment.
"The transportation market is not a winner take all business," Mathur said. "I don't think Uber has built this impenetrable moat. The industry is still fragmented."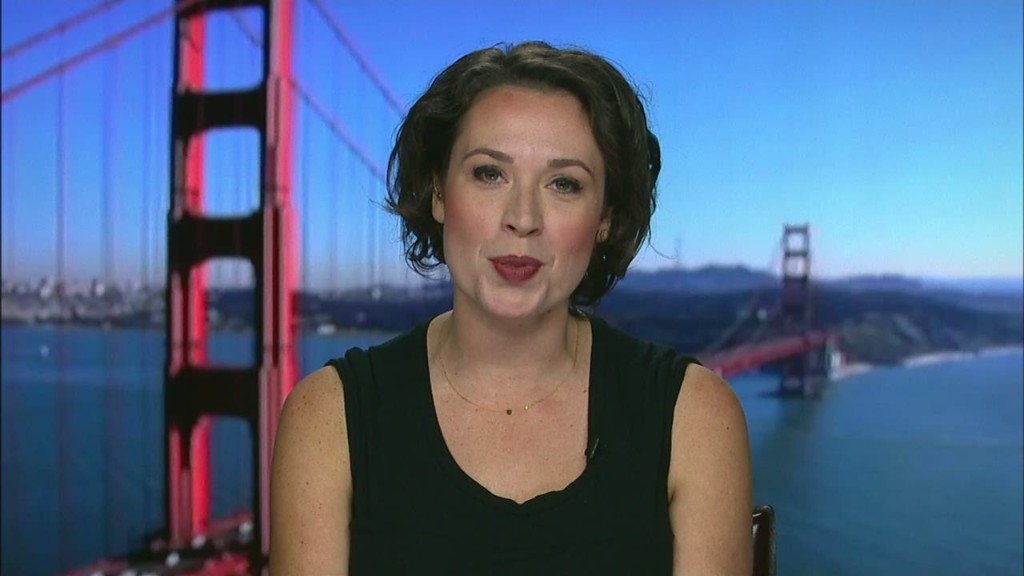 So how can Flywheel profit from Uber's public relations gaffes? Mathur said Flywheel works only with licensed taxi drivers. He claims this gives customers a safer experience because cab drivers are subject to rigorous background checks by city agencies.
Uber and Lyft do background checks for drivers they recruit from black car services, but Mathur argues that their checks are not as comprehensive as ones done for taxi drivers. Lyft did not respond to requests for comment about the issue.
Related: Ashton Kutcher defends Uber, tweets about 'shady' journalism
Mathur said Flywheel will also not use the price surge strategy employed by Uber and Lyft, a model in which prices can go up dramatically during peak travel times. He conceded that for many consumers, price is not the issue. It's convenience -- whichever car can show up the quickest. But he still thinks that flat-rate taxi rides appeal to a lot of people.
That may be true. But Uber has a formidable lead. And there's a reason why Uber is so popular. Taxi drivers aren't universally beloved in many big cities. You could also argue that watching the meter on a cab tick higher and higher when stuck in traffic is more annoying and stressful than finding out the price of your Uber ride after the fact.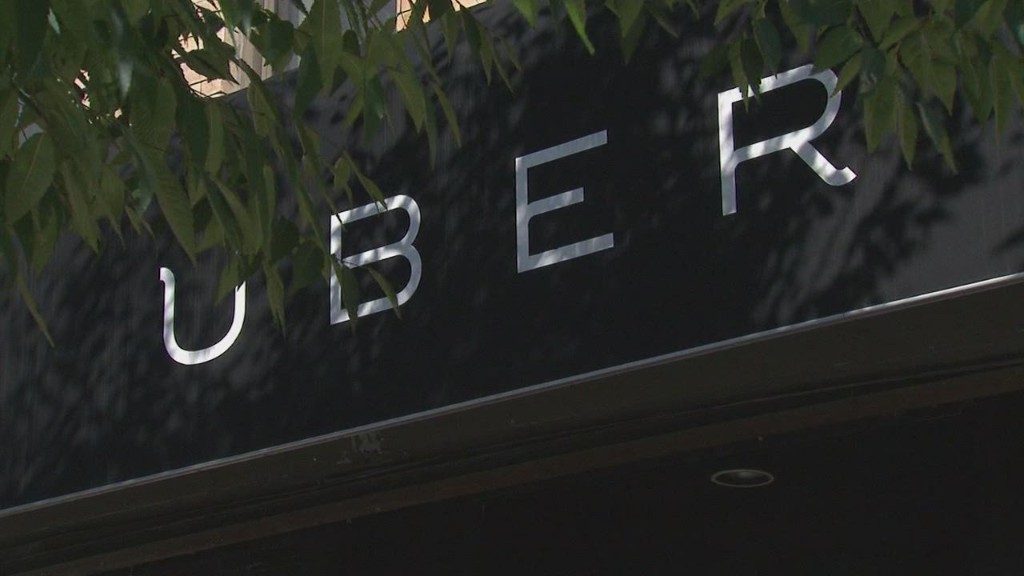 Mathur conceded that it's going to be a tough battle.
"I love these underdog situations," he said, adding that Uber is also "the best thing to happen to the taxi industry" because its emergence served as a "massive wake-up call" to embrace technology and improve customer service.
And Flywheel has some prominent backers. TCW/Craton, which is majority owned by PE giant The Carlyle Group (CG), has invested in it. So has Shasta Ventures, a VC firm that has a stake in personal finance tech firm Mint and also backed connected home company Nest -- which was bought by Google (GOOGL).
Competing with Uber ... or looking to sell to it? Flywheel announced a $12 million round of financing from TCW and Shasta as well as green energy VC firm Rockport Capital Thursday morning. Mathur said much of the money will be used to help add more cities to its network.
"Expansion is critical," he said.
Still, you have to wonder if the end game is a sale of Flywheel. Mathur has a track record for selling startups. He founded Junglee, an online shopping comparison software firm, and sold that to Amazon (AMZN) in 1998. He also has been involved with startups that have been sold to Broadcom (BRCM), OpenTable (which is now owned by Priceline (PCLN)) and Dropbox.
He was coy when I asked him if a sale to one of its rivals or another large tech firm could be in the cards.
"Selling a company is often a way to get to hundreds of millions of customers," he said. "Not all companies go public. But there is enough dry powder here to build something explosive."
Maybe a new name is in order too? There is a popular spin studio franchise also called Flywheel. It had the name first. The taxi service Flywheel used to be known as Cabulous before changing its name.
Mathur defended the name, saying that it's about "transportation and speed." But he also admitted that the first time he was meeting with Flywheel executives in Seattle, he was surprised to see a storefront with the Flywheel name on it. It turned out to be for the spin studio.