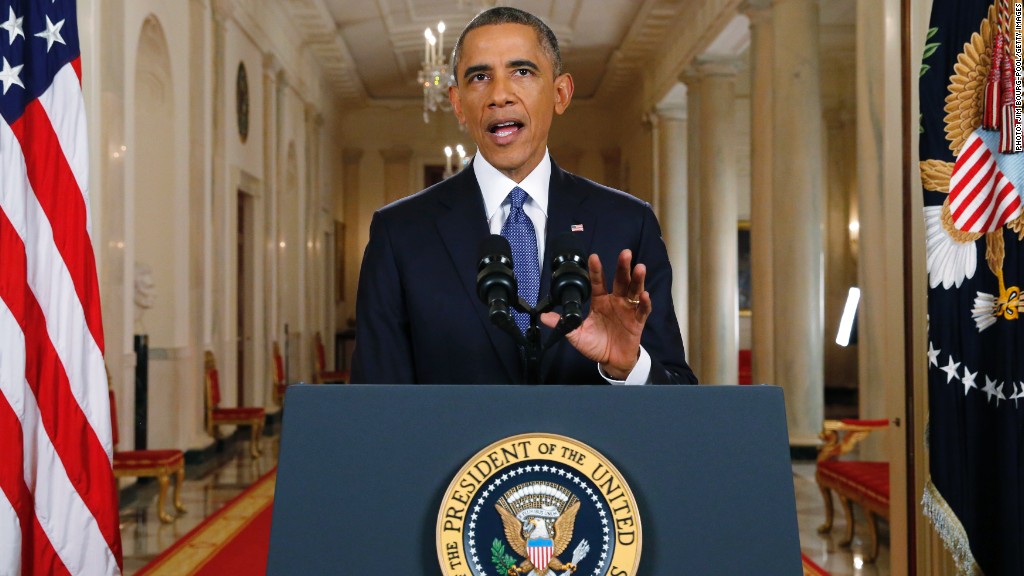 President Obama gave more than a nod to the tech community in his highly anticipated speech on immigration Thursday evening.
As expected, the bulk of the address was related to unauthorized immigrants. But he promised to make it "easier and faster" for high-skilled immigrants, graduates and entrepreneurs to work in the U.S. after graduation.
But experts are saying that it's just a band-aid.
"The devil is in the details," said Neil G. Ruiz, associate fellow at The Brookings Institution Metropolitan Policy Program. "If you notice, [the executive order] is quite vague still."
Related: 5 immigration myths debunked
According to the White House Fact Sheet, here's how Obama's executive order will impact the tech community:
It will provide more flexibility to high-skilled workers who are waiting for green cards.
The average wait time for Indians to get a green card is 10 years -- and at present, it's incredibly difficult to move or change jobs while the green cards are processing. Obama plans to change that.
"It removes the handcuffs of skilled immigrants from their employers while they are waiting for green cards," said Vivek Wadhwa, a fellow at Stanford Law School.
And their spouses will be able to work.
Under the current law, H-4 visa holders (the dependent visa for spouses of H-1B holders) aren't allowed to work. As anticipated, the executive order will reform this, allowing certain spouses who meet specific criteria to work (and subsequently pay taxes).
Related: I created 7 jobs and the US tried to deport me
It will expand the options for foreign entrepreneurs to start businesses in the U.S.
But it isn't exactly clear what this will look like. The Fact Sheet just said it would be "those who meet certain criteria for creating jobs, attracting investment, and generating revenue in the U.S."
This could mean a revamp of the criteria for the 0-1A visa (for individuals of extraordinary ability or achievement), which could include things like admittance to startup accelerators. These visas don't have a quota and would expand opportunities for entrepreneurs to stay in the U.S.
It will extend the existing Optional Practical Training (OPT) program.
This program lets foreign students work in the U.S. without a work visa for 12 months after graduation. And it's not the first time it's been revamped.
President George W. Bush expanded the program in 2008 for STEM (science, technology, engineering and math) workers from 12 months to 29 months. And in 2012, Obama expanded the definition of "STEM" to include additional fields of study like computer and information sciences.
This time around? "Obama might either expand the time length or the definition," said Ruiz.
Related: Angel fund commits $3.5M to immigrant entrepreneurs
But Ruiz said it's still very problematic, largely because it doesn't change the green card system. No matter how many more temporary visas are issued, until comprehensive immigration reform is passed, there will continue to be a serious backlog of people waiting for green cards.
It's not the only piece of comprehensive reform experts want to see. Until the U.S. has a startup visa and expands the H-1B quota, the tech community will continue to compete to keep talented minds and innovative entrepreneurs in the country.
"It isn't as bad as I feared," said Wadhwa. "But it is far from enough."
"Congress needs to act," added Ruiz.