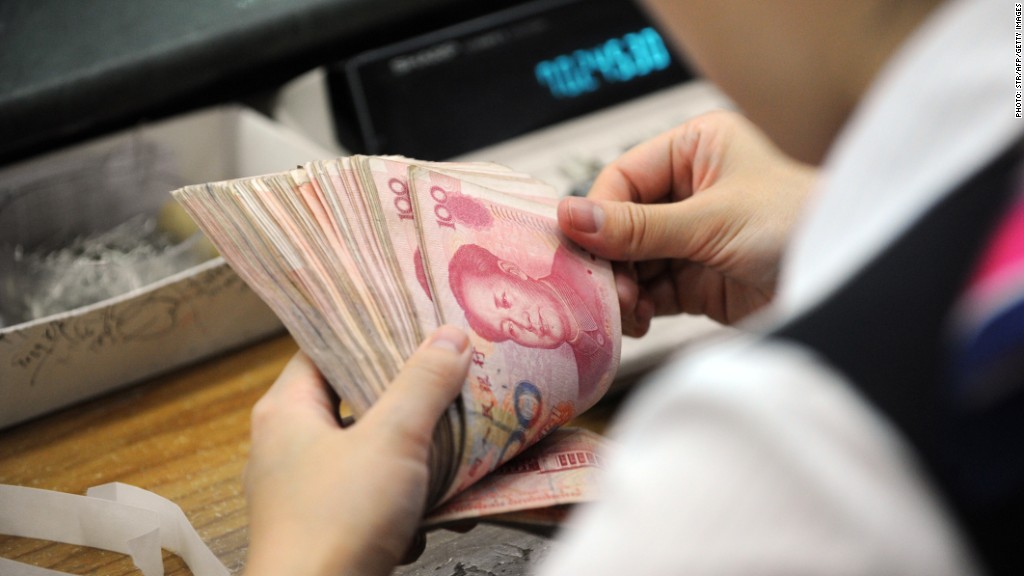 China surprised markets Friday by cutting its interest rates for the first time in more than two years.
The cut comes against the backdrop of a slowing Chinese economy and rising concerns about global growth.
"Today's move is a major -- and largely unanticipated -- change of tack," said Mark Williams, chief Asia economist at Capital Economics.
The People's Bank of China lowered its benchmark one-year deposit rate by 25 basis points to 2.75% and its one-year lending rate by 40 basis points to 5.6%.
China's economy clocked its worst quarter in more than five years in the three months through September 30. Gross domestic product grew by 7.3% versus the same period last year.
The slower growth raised concerns about Beijing's ability to meet its own annual growth target of 7.5%. The government has said it's willing to accept a slightly slower rate, but it has also adopted incremental measures to boost the economy.
Related: 5 reasons to worry about the world economy
China's slowdown, coupled with Japan's return to recession and stagnation in the eurozone, poses a threat to the global recovery.
It's far from clear whether the rate cut will do much to boost the world's second biggest economy.
"The reduction in the benchmark lending rate will mainly benefit the larger, typically state owned firms that borrow from banks," said Williams.
And without a relaxation of official bank lending limits, the rate cut would lower the cost, but not the amount, of credit in the economy, he added.