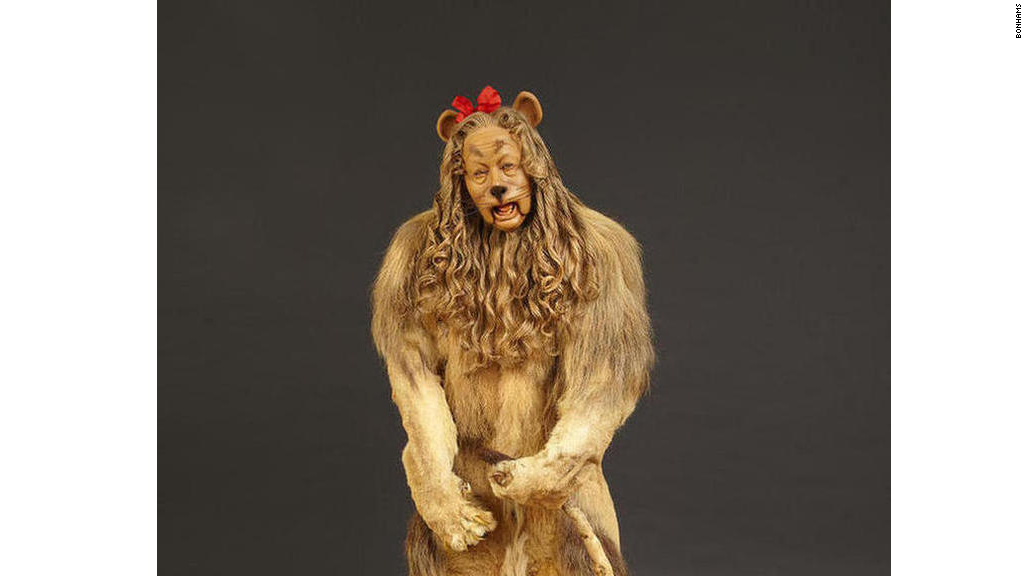 The Cowardly Lion costume worn by Bert Lahr in the 1939 classic "The Wizard of Oz" sold for nearly $3.1 million on Monday.
The costume is made of real skins and fur, according to auction house Bonhams, and has a hidden front zipper and attached tail. The iconic costume makes more than a dozen appearances in the movie.
The buyer, whose identity wasn't disclosed, bid $2.6 million plus a premium to the auction house of $477,000, bringing the total to $3,077,000.
Monday's "There's No Place Like Hollywood" auction also included a Dorothy "test" dress and pinafore from the movie that sold for $245,000, and a piano from "Casablanca" that sold for $3.4 million.
Live like a millionaire: Get up close and personal with high-end art