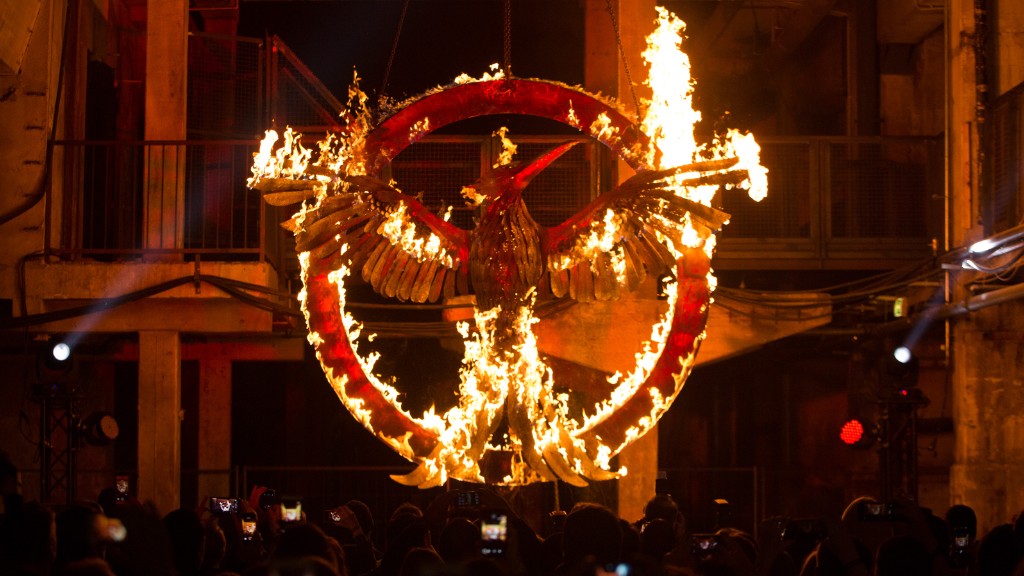 The best movie opening weekend of the year was still a disappointment, as the "The Hunger Games: Mockingjay Part 1" fell far short of expectations.
The estimated $123 million in box office easily topped the $100 million opening for the "Transformers: Age of Extinction," which was the previous best opening of 2014. But it was far below the openings of the previous two "Hunger Games" movies, which each brought in more than $150 million with their openings.
"A 22% drop ... is stunning for a series that's been as well-managed and well-received as this one," wrote Ray Subers, industry analyst at IMDB.com.
Shares of Lionsgate (LGF), the studio behind the "Hunger Games" movies, fell nearly 4% in premarket trading Monday.
The studio, Hollywood forecasters and theater owners had been counting on much better opening, perhaps matching or topping the openings of the previous movies.
At the very least it was expected that the latest "Hunger Games" movie would top the openings of the first installments of the finales of two other popular movie series, the "Twilight" and "Harry Potter" movies. Instead it fell short of those marks -- $125 million for "Harry Potter" and $138 million for "Twilight."
Related: Four reasons why Hollywood's dismal summer won't matter
Part 2 of the "Hunger Games" finale is due in theaters in November 2015. If it follows the path of the "Twilight" and "Harry Potter" movies, it should be the best opening of the series by far. Subers said despite the disappointing opening, "This opening reinforces that 'The Hunger Games' is one of the most popular and successful big-screen franchises ever."
And he said that even with the disappointing opening, Part 1 has a shot of being top grossing film of 2014, as he's now projecting it to come in with total domestic box office of about $330 million during it's run. The best box office so far this year is the $331 million that Disney's (DIS) "Guardians of the Galaxy" did this summer.
"Lionsgate is going to make a ton of money on this movie, both domestically and internationally," Subers said.
Still, the disappointment is a further sign of the weak box office that Hollywood has experienced in 2014.