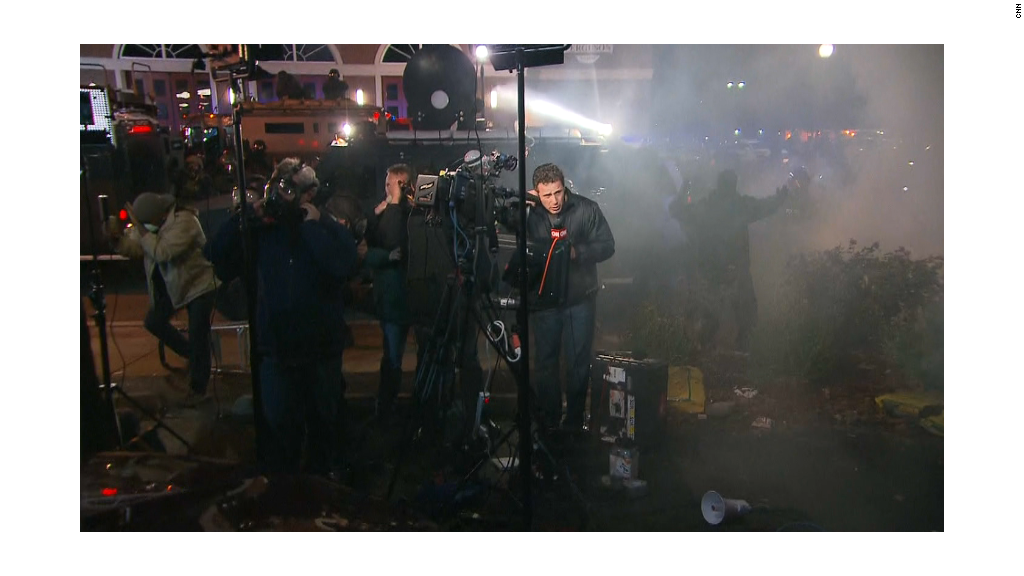 Late Monday, the country tuned in to hear whether Ferguson police officer Darren Wilson would be indicted in the death of Michael Brown.
But before St. Louis County Prosecutor Robert McCulloch read the grand jury's decision, McCulloch was sharply critical of the media's effects on the investigation.
"The most significant challenge encountered in this investigation has been the 24-hour news cycle and its insatiable appetite for something, for anything to talk about," McCulloch said. "Following closely behind with the non-stop rumors on social media."
A number of journalists and commentators asserted that McCulloch was "indicting the media," and some felt that his extended comments were out of place.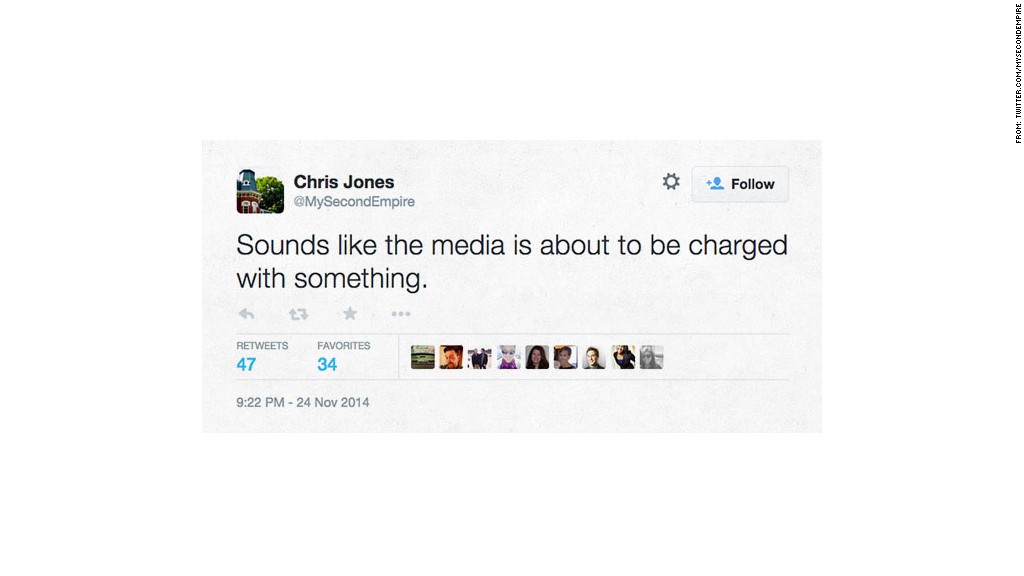 Immediately afterward, CNN senior legal analyst Jeffrey Toobin called the statement an "extended whine" that was "entirely inappropriate and embarrassing."
Another CNN legal analyst, Sunny Hostin, said Tuesday, "He sounded very much like someone that was indicting the media, indicting the coverage, indicting Michael Brown."
And at a Brown family press conference on Tuesday, National Action Network founder and MSNBC host Al Sharpton criticized McCulloch for the "lecture."
Sharpton said McCulloch leveled no complaints at the media when news outlets were being leaked "all kinds of favorable stuff for the prosecution."
McCulloch wasn't the only public official to comment on the media's role. Minutes after McCulloch's press conference concluded on Monday night, President Obama stepped into the White House press briefing room and urged calm in the wake of the grand jury decision not to indict Wilson.
Obama said members of the news media had a responsibility to focus on those who are trying to find solutions rather than those causing problems.
"There is inevitably going to be some negative reaction, and it'll make for good TV," the president said. "But what we want to do is make sure we're also focusing on those who can offer real progress that we know is possible."
For those watching on television at home, Obama's words were juxtaposed with pictures of police cars being vandalized and crowds being dispersed with smoke and tear gas.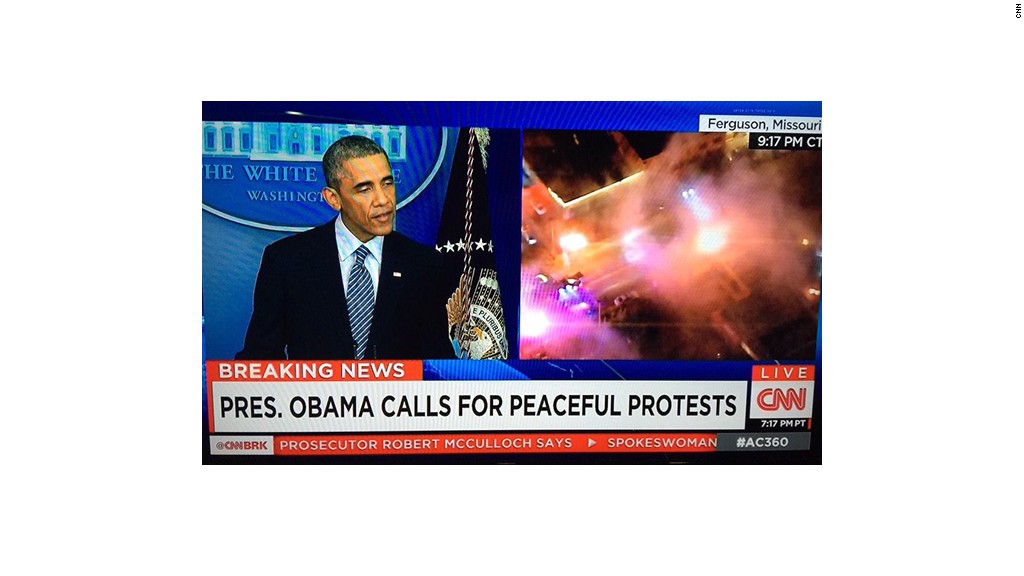 Twitter counted about 3.5 million tweets about Ferguson on Monday. The grand jury decision and the ensuing protests were also trending on Facebook.
And social media certainly had its defenders amid McCulloch's chastising.
"The prying, judging eyes of social media may be a hassle for authorities -- for lawyers, for law enforcement and for the media itself," wrote Time's TV critic James Poniewozik. "But we're better for it."