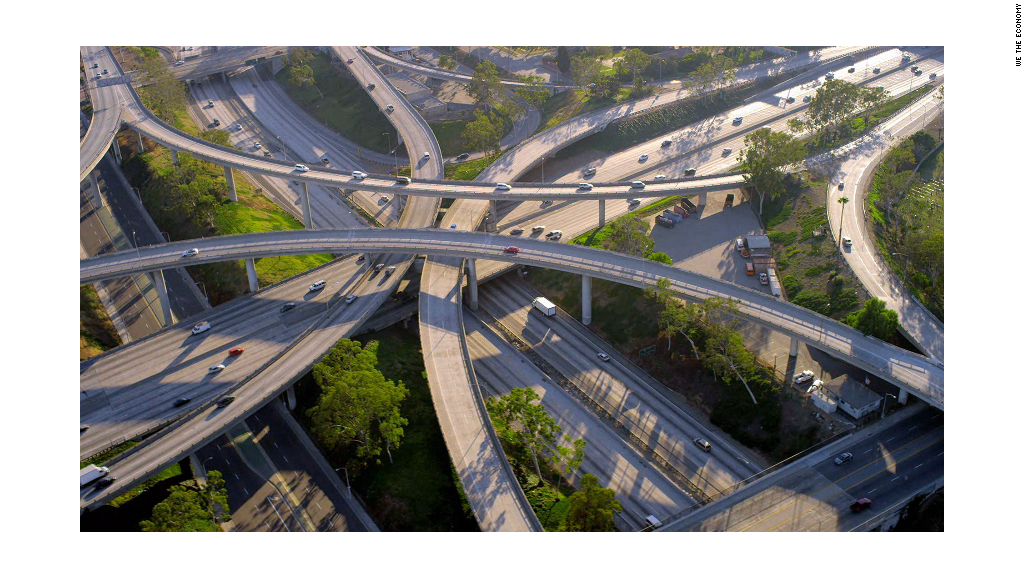 Prisoners are filing bogus tax refund claims from jail, and some are actually getting away with it.
In 2012, nearly 138,000 inmates filed for a total of $1 billion in fraudulent refunds, according to a report from the Treasury Inspector General for Tax Administration.
While the IRS caught a majority of the fake claims, it still paid out $70 million to people who are behind bars.
Related: 7 common tax mistakes
Some prisoners used stolen identities, often from other inmates. Others used their own information but inflated their income.
Shermaine German, for example, got the names, birth dates and Social Security numbers of fellow inmates at the Donaldson Correctional Facility in Alabama between 2008 and 2013. He used their information to create false income tax returns, according to the report.
German, who pleaded guilty, was sentenced to 66 months of prison and ordered to pay $788,280 in March for the tax scheme.
Related: Top 400 richest taxpayers earned an average $265 million
While the number of fraudulent claims is down from the previous year, the inspector general's office said it has seen "alarming growth" in the number of fraudulent refunds filed by prisoners since it first started tracking this activity four years ago.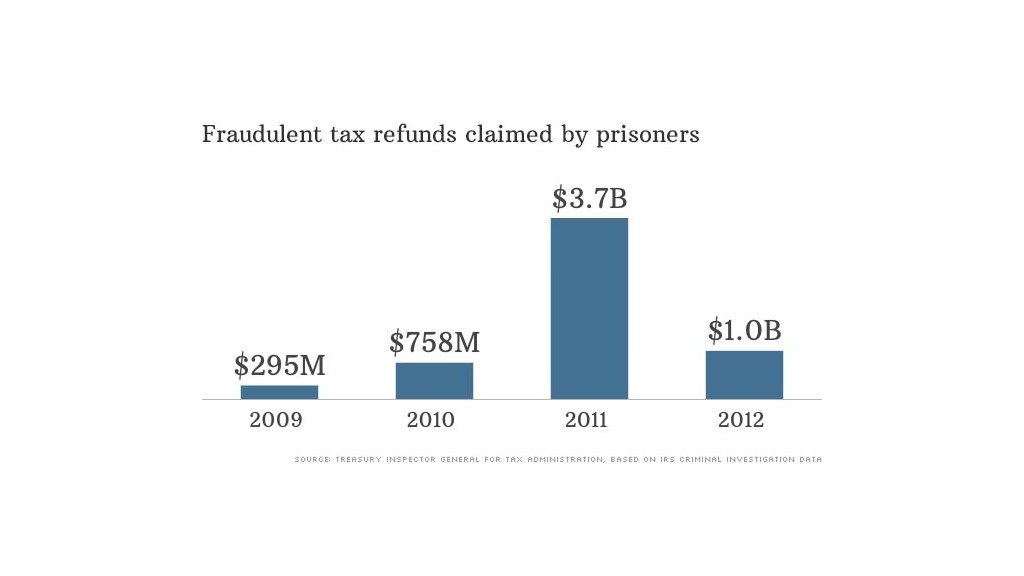 In fact, the $1 billion that was fraudulently claimed by prisoners in 2012 is nearly four times the amount that was claimed in 2009.
In a statement, the IRS said that it is "very successful" at stopping incorrect refunds, but prisoner data is not always up to date. It is working with the Federal Bureau of Prisons and State Departments of Correction to improve the data used to keep track of prisoners.
"Our systems provide special scrutiny to reviewing prisoner refunds, and we continue to increase our efforts," a spokeswoman said.