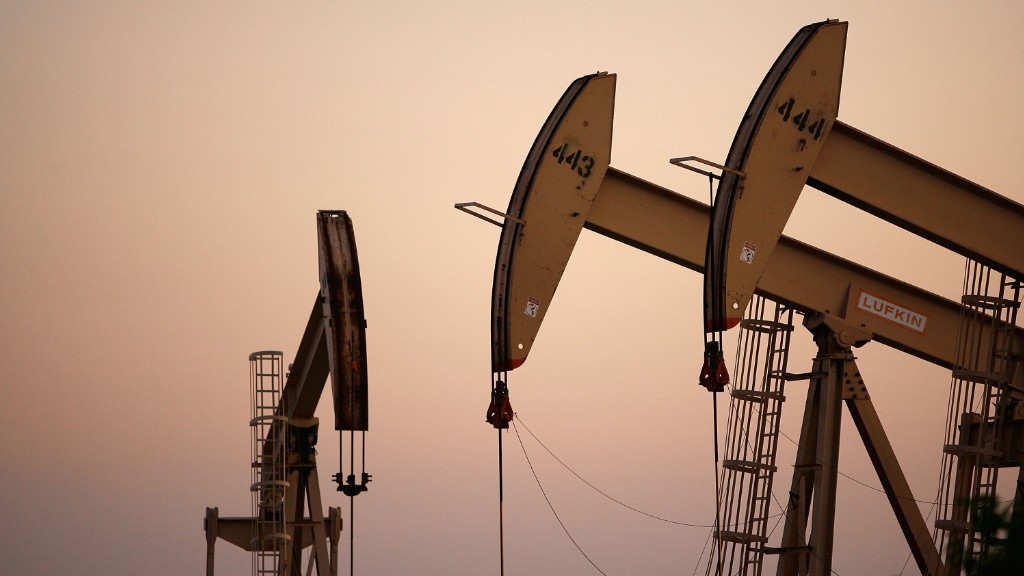 Thursday's OPEC meeting is set to be one of the most contentious since oil prices plummeted by more than $100 a barrel in 2008.
Saudi Arabia's veteran energy minister Ali Al Naimi has carried the burden of trying to balance global oil supply with demand for nearly two decades.
But there are signs that Saudi Arabia is no longer willing to play that role.
And the chance of OPEC cutting output to soak up the current glut took a knock Tuesday when talks with big non-OPEC producers -- Russia and Mexico -- ended without consensus on the need to act.
Related: Crashing oil prices could crush Vladimir Putin
"[Saudi Arabia is] essentially not willing to carry the oil market anymore," said Fereidun Fesharaki, chairman of FACTS Global Energy.
"And they are telling everyone else, they have to pay their fair share and what they do is reasonable, normal and very logical."
Logical because when prices plummet, OPEC and non-OPEC producers come knocking at the door of Saudi Arabia and other Gulf countries asking for them to cut production to support prices.
Prices are down nearly a third since June. They fell another $2 a barrel on Tuesday.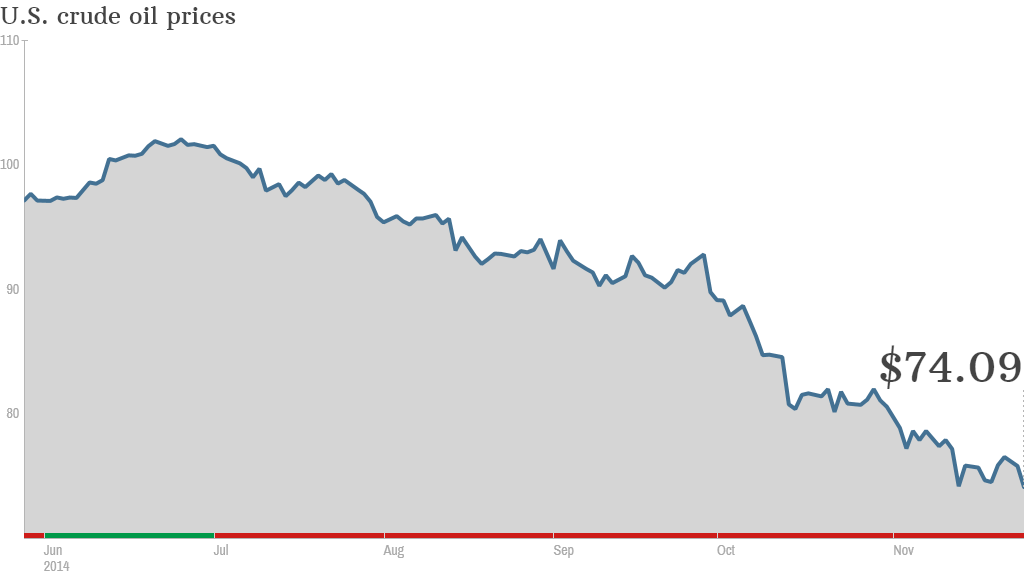 Saudi Arabia, Kuwait, Qatar and the United Arab Emirates have combined savings of $2.5 trillion dollars. Unlike Iran, Nigeria and Venezuela, they can afford to be less concerned about falling prices because they have built up a deep financial cushion.
Related: Oil will tumble to $70 says new 'bond king'
UAE Economy Minister Sultan Al Mansouri confirmed that there is no sense of panic.
"Over the years we created a strong reserve in our country in the federal level and local level. All of this can be utilized to address any kind of fluctuation of the prices of oil," Mansouri told CNN in Dubai ahead of Thursday's gathering in Vienna.
With weaker demand from China and Europe, and three million barrels a day coming from U.S. shale production, ministerial sources say Gulf producers would be willing to defend $80 a barrel, if others do their part.
Igor Sechin, CEO of Russian state oil company Rosneft, and Russian Energy Minister Alexander Novak took part in Tuesday's talks with Saudi Arabia and Venezuela. Sanctions and the recent oil sell-off are costing Russia $140 billion a year, according to the country's finance ministry.
But the talks ended only in agreement to meet again in three months' time.
The pain for OPEC and non-OPEC producers may have to get worse before they're willing to act, and that could suit wealthier members of the cartel.
With some forecasters already suggesting oil is heading for $60 a barrel, U.S. shale producers may be forced to drop their more expensive projects, allowing OPEC to regain lost market share.