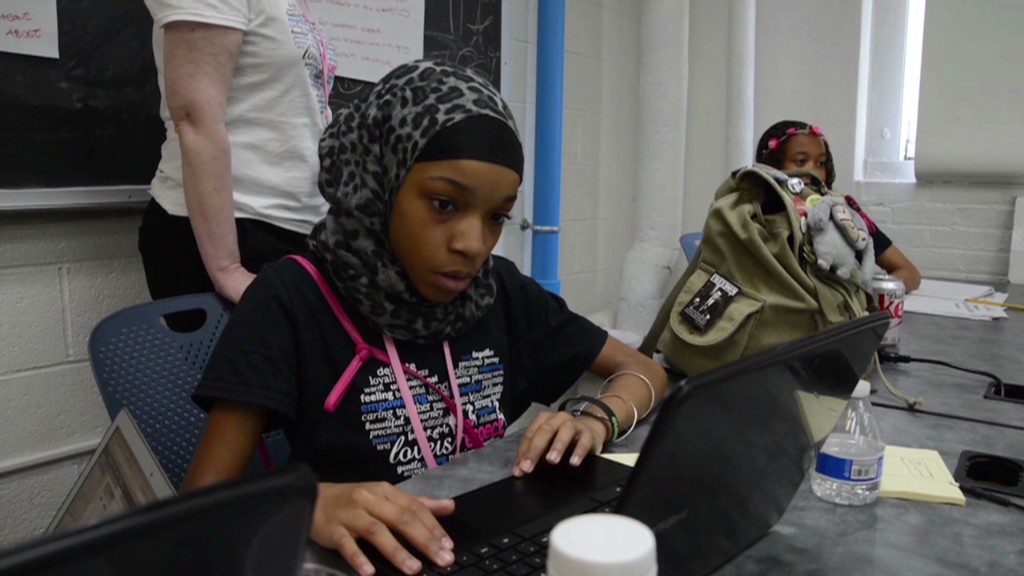 Here's one way to get girls excited about coding: use a couple of Disney's wildly popular princesses.
Frozen's Elsa and Anna should do the trick.
Code.org has partnered with Disney to create a 1-hour tutorial where kids can learn to write code that will get the princesses to ice skate around their computer screens.
The kids can use computer code to carve snowflakes and patterns in the ice and create their own winter wonderland.
The nonprofit group aims to increase the number of girls interested in computer science by starting them young, and getting its coding courses into schools. Since 2012, its intro course has been used in 62,000 classrooms.
Related: Google hosts all-girl coding party
As part of the collaboration, Disney gave $100,000 to Code.org.
It's no secret that there is a diversity problem in the tech industry. At both Google (GOOGL GOOGLE) and Twitter, only 30% of all employees are female.
But Code.org and other groups are trying to change that.
Black Girls CODE, for example, sponsors tech events like hackathons for girls from underserved communities. And Girls Who Code places high school juniors and seniors in coding classes within the walls of companies like Google, Twitter (TWTR) and eBay (EBAY).