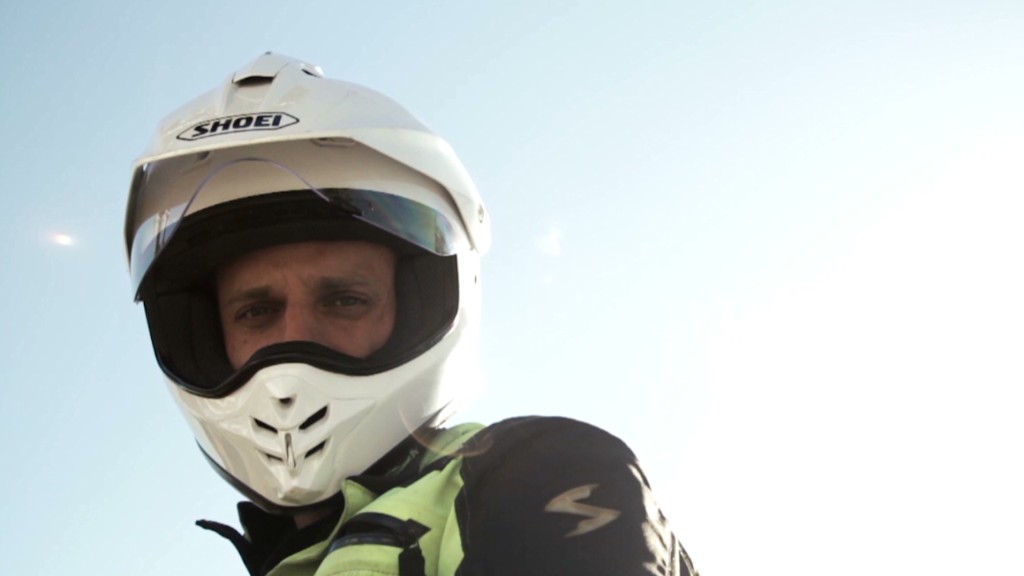 When you've been out of the workforce for a while, you may fear that the gap in your work history will make it difficult -- if not impossible -- to get a new job.
But it doesn't have to be career suicide.
It's all in the way you frame your story and demonstrate your abilities, said Tim Scott, president of HRU Technical Resources, an engineering and IT staffing firm.
So whether you stayed home with a toddler, took time off to care for a sick relative or got laid off, here's how to present those interruptions in a way that won't undermine you as a job candidate:
Family needs: Taking time off to raise kids or care for a sick spouse is understandable to many people. But if the situation is ongoing when you start your job hunt, make it clear that you now have a support system in place.
"All people want to hear is you have a plan," Scott said.
It's also important to show that you're ready to do the job.
Scott said he hired someone who had taken two years off to care for elderly parents before they died. What won him over was that the candidate clearly demonstrated that she'd kept current with industry developments through research and networking.
Health problem: If you left a job because you were ill, keep in mind that you do not have to say what was wrong with you, said HR expert Cynthia Shapiro, author of "Corporate Confidential." And it's illegal for a hiring manager to even ask, she added.
You could simply say you were dealing with a tricky family matter that's behind you now, said Liz Ryan, founder and CEO of Human Workplace, a career consulting firm.
Related: These resume lies are whoppers
Or you could say that you needed time to take care of a medical condition, suggested Shawn Desgrosellier, a recruiter for Vitality Group, an executive search firm for the construction industry. "You don't have to be fully transparent but you want to give them enough information that lets them understand you're trying to be open," he said.
But be careful. Even mentioning a medical condition could set off alarms with a hiring manager, said Shapiro.
Running your own business: If you stepped out of your old career to start a business, the experience can make you very attractive to the right employers.
Your hardworking, entrepreneurial spirit can be just what they want to inject into a sea of corporate drones, said Scott.
Just make it clear that you're not on the hunt for a paycheck to rebuild your savings and start another venture.
Layoff: Suzanne Lucas, who started EvilHRLady.org, spent three years doing layoffs for a large company.
What Lucas learned: Many of those who got pink slips were great professionals. "They were just in the wrong job at the wrong time," she said.
Related: What makes a recruiter reject your resume in seconds?
Hiring managers increasingly understand this, and some may have been laid off themselves. So if you get caught in a mass layoff, there's no shame in saying so.
But whatever your situation:
Keep your explanation short: The place to first acknowledge the gap is in a sentence or two in your cover letter, not your resume, Lucas said. The resume is the place to show you're qualified for the job.
You could simply say, "I took a year to care for my mother and now I'm ready to go back to work."
The point is don't focus so much on why you were out of the workforce but why you'll be an asset to the company.
Stay professionally engaged: A paying job is not the only way to demonstrate you're productive.
You could, for instance, volunteer at a local shelter or other nonprofit, consult on a friend's business or take a certification course.
Ditch the self-pity and dejection: Financial desperation and "woe-is-me" won't sell.
Instead, focus your letters and conversations on what you bring to the table, not what you need to take away.
Don't let anyone get you down: None of this is to say that you won't encounter resistance from some people on your job hunt.
"If the hiring manager would be so shortsighted to think the gap is a damning thing you don't want to work for them anyway," Ryan said.