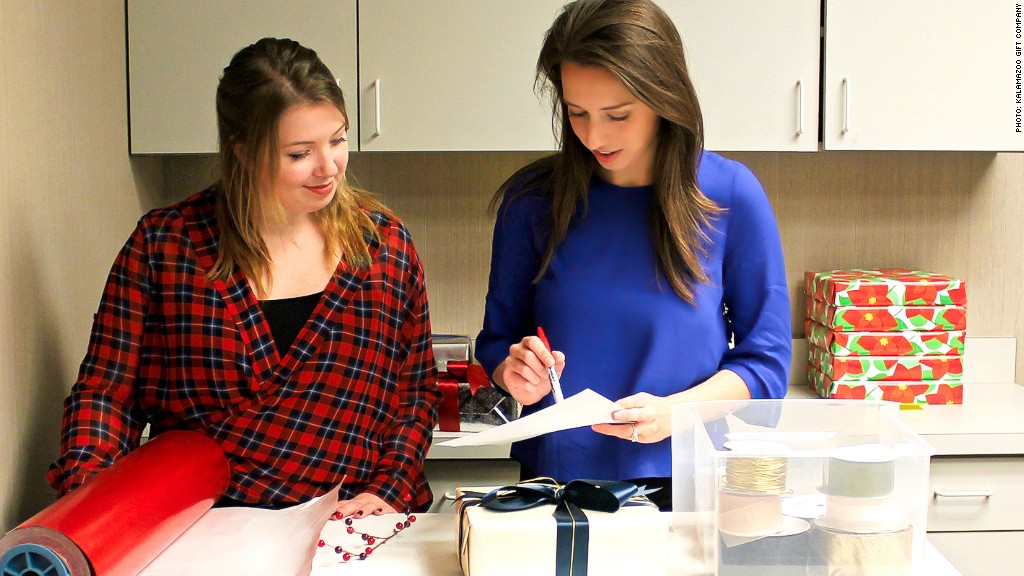 With less than a month until Christmas, the clock is ticking to complete your holiday to-do list of shopping, wrapping, greeting card sending, cooking and party planning.
If reading that list stresses you out, don't worry: You can hire professionals to help get you through the holidays.
For $50-$100 an hour, personal assistant services company Girl on the Go in Chicago will battle the shopping crowds and conquer your gift list for you. The company can come up with gift suggestions for approval and buy them or pick up items detailed on a list.
"Sometimes we get the challenge to find the hottest gift of the season and we can't fail if we want that repeat business," said founder Jancy Walker.
While most of the company's business is local, Walker also gets appeals from all over the country for luxury items. "We get requests from people who want a high-end item from Hermès for their wife for Christmas, but the store won't tell them if it's in stock, which is the case with a lot of high-end lines. So we go to the stores, purchase the item and ship it to them."
Walker and her team can also help with the often-dreaded task of holiday greeting cards. Not only do they help design personal cards, they'll also get them in the mail. "The majority of our clients don't have time to personalize their own cards so they rely on us to personalize, stuff and stamp."
Related: 5 ways retailers are tracking you
Presentation is everything when it comes to gift-giving, and the folks at Kalamazoo Gift Company are ready to help create the perfect parcel.
At a starting price of $25, the company will wrap already-purchased gifts or the staff can do the shopping and wrapping. For a $100 minimum, people can mail in gifts to have them professionally wrapped and sent back.
Parents often seek out the wrapping services to help create the picture-perfect Christmas morning, but founder Lindsey Wilson said working professionals -- particularly men -- make up the largest portion of her clientele.
"The wrap job has to match the gift," said Wilson. She recently wrapped a pair of Louboutins with customized ribbon. "You need it to be as special as the gift. Set the right tone."
Orders have started coming in already and Wilson expects to wrap more than 1,000 gifts for the holidays.
The least expensive wrapping option includes the paper and a satin ribbon, while the most expensive would be larger boxes with an elaborate topper or several ribbons. "These presents become a display, it's almost like you don't want to open them because they're so pretty," Wilson said.
Related: This gingerbread house can be yours for $78,000
If you want to play hostess this season but don't have time to plan a holiday party, you can hire event producer Jung Lee to create the perfect night from start to finish.
For $7,500, the Exclusive Resorts Ultimate Dinner Party Package includes a one-on-one consultation, personalized e-vites, printed menu cards, flowers and candles, catering, rentals and clean up service for up to eight guests. The hostess also gets to keep the table cloth and some pieces of the place settings used at the event.
"We talk to the host, but we also add in a few whimsical surprises and special touches," said Lee.