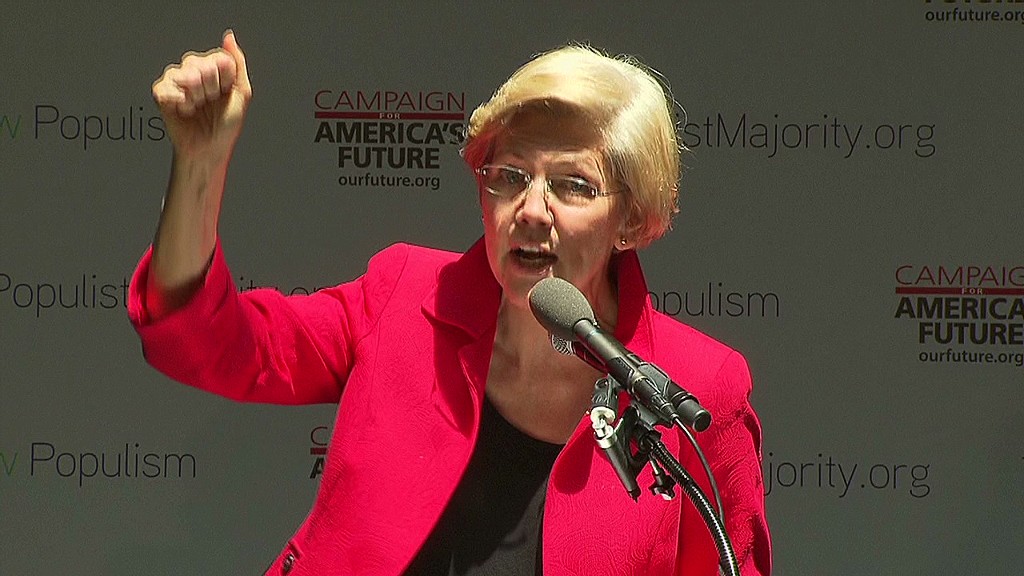 Senator Elizabeth Warren has found 105,000 allies in her latest fight with her own party.
A progressive group called CREDO says it has obtained that many signatures to an online petition against President Obama's nomination of Antonio Weiss to a key Treasury Department role.
Warren took the unusual step of bashing a nominee from her party when she came out last month against Weiss, the global head of investment banking for the financial firm Lazard. (He was also an important fund-raiser for the president.)
Weiss is tainted by his Wall Street experience, Warren said. She also takes exception to his background in international finance, which she says is not a qualification to be under secretary for domestic finance.
Weiss' supporters dispute Warren's claims. New York Times columnist Andrew Ross Sorkin recently argued the job requires the "deep experience in the capital markets and global relationships" that Weiss brings. Plus, he said, Weiss' work wasn't at one of the banks typically criticized for a role in the financial crisis.
The petition calls for supporters to "stand with Elizabeth Warren" and echoes her claims, including her criticism of Weiss for his work on tax-saving international mergers known as corporate inversions, which she and others say rip off U.S. taxpayers.
"We already have too many Wall Street types in the Treasury Department," the petition reads. "We need a Treasury leadership that understands Wall Street without being beholden to it, and represents different points of view than what you'll get from someone who has spent his life in investment banking."
Senators Bernie Sanders, an independent, and Dick Durbin, a Democrat, have also expressed reservations about the nomination.