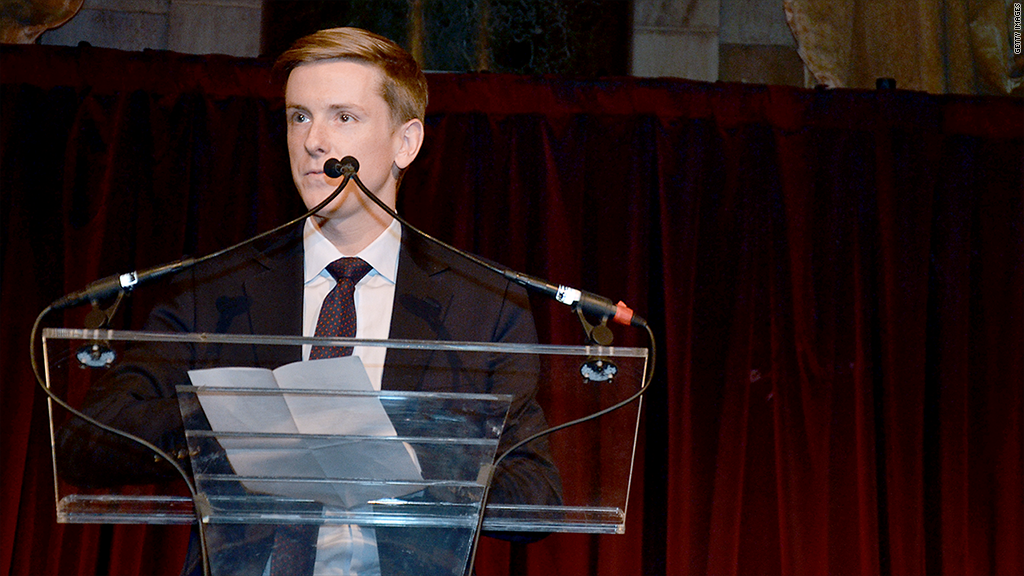 The New Republic magazine is, depending on your perspective, either dead or about to be reborn.
The iconic liberal magazine announced a total overhaul on Thursday that included the resignations of two top editors, a relocation from Washington to New York, a reduction in its print publication schedule and an unspecified investment in digital publishing.
In the wake of the announcements, at least two contributing editors to the magazine said they wanted to break off their ties to it. But a number of other observers expressed support for the newly-named editor, Gabriel Snyder, who ran The Atlantic Wire until earlier this year, when he joined Bloomberg Media.
On Friday morning reports came of a mass exodus taking place at the Republic with many senior editors turning in their resignations.
Snyder will succeed Frank Foer, a beloved editor who left the magazine in 2010 and returned in 2012, shortly after Facebook co-founder Chris Hughes acquired it and became publisher.
Foer and a veteran editor, Leon Wieseltier, resigned on Thursday.
"The New Republic has been one of the great loves of my life," Foer wrote in an internal memo to his colleagues. "Chris [Hughes] and Guy [Vidra] have significant plans for this place. And their plans and my own vision for TNR meaningfully diverge. I've decided this is the right time for me to finish a book that is several years overdue."
Vidra, the CEO of The New Republic, said that the plan entails a greater focus on the company's web site: "we are re-imagining The New Republic as a vertically integrated digital media company," he said in a separate memo.
"We will be making significant investments in creating a more effective and efficient newsroom as well as improved products across all platforms," he added.
The magazine's office will move from Washington to a new space in the Union Square neighborhood of New York. A spokesman for the magazine did point out, however, that there would still be operations in Washington.
The shakeup comes after weeks of rumors about growing tensions over the editorial direction of the magazine, which Foer recently credited with "inventing modern liberalism."
The magazine celebrated its 100th anniversary last month.
On the anniversary, Hughes told The New York Times, "Today, I don't call it a magazine at all. I think we're a digital media company."
Thursday's changes seemed to reflect that sentiment. Now the print publication will come out 10 times a year, down from 20.
Snyder, the new editor, has a history of digital media jobs. Vidra referenced that in his memo, calling Snyder a member of the "straddle generation" of journalists who have both traditional and digital experience.
The "straddle generation" phrase was immediately mocked by some of the same people who lamented Foer and Wieseltier's departures.
After the announcements, Jonathan Chait and Ryan Lizza, two contributing editors who primarily work for other publications, said on Twitter that they'd asked for their names to be removed from The New Republic's list of contributors. (Lizza is also a CNN commentator.)
There were predictions of further departures at the magazine -- even a mass exodus -- but also some praise for Snyder, who has yet to comment on his new role.