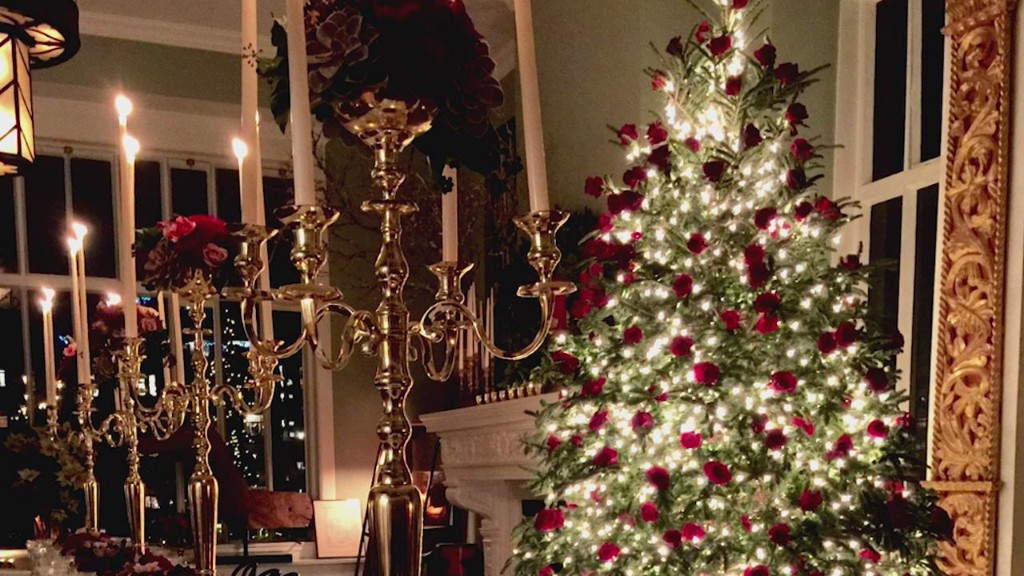 Bob Pranga credits movie star Mia Farrow with launching his career. He's not an actor, but he is a common name in Hollywood households.
Pranga is a Christmas tree stylist ... the Christmas tree stylist.
While working at a Macy's nearly three decades ago over the holiday season, Pranga said the actress came in and said "I wish I had people to decorate my tree for me,'" he recalled. "So I did."
Pranga launched Dr. Christmas in 1984 with partner Debi Staron.
Kathy Hilton was also an early client, and he credits her for helping introduce him to the Los Angeles elite. Pranga has since decorated the homes of some of Tinseltown's biggest stars, including Kristie Alley, Kate Hudson, Christina Aguilera, Mark Wahlberg and Barbra Streisand.
"I come over and do everything while you sit and drink cappuccinos and say, 'isn't this just wonderful?'"
This gingerbread house can be yours for $78,000
His services cost anywhere from $2,500 to $80,000 and start with a 30-minute consultation to determine style, budget and timing. "I offer what I call the Honda, Lexus or Rolls Royce packages."
A main selling point is that the company also comes back to take down the decorations.
The company also works with non-celebrity clients and businesses to get their spaces holiday ready.
Most of the time, Pranga is hired to decorate the entire interior of a home, but the tree is always the star. "That's the crown jewel. It's always all about the tree."
He hand picks the trees used in projects, and while he prefers Noble Firs, he said artificial trees create that "perfect look."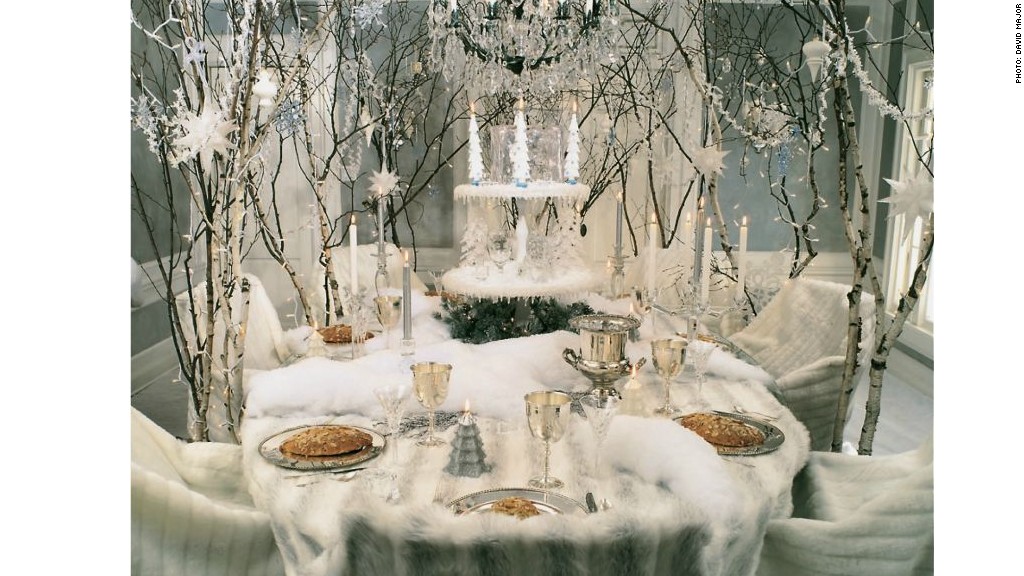 Related: 6 spending habits of the very rich
Despite being the focal point of most of his creations, an average-height tree only takes Pranga about 45 minutes to decorate. "I don't have the emotional attachment to the ornaments and have to look at each one when I unwrap them." The average home takes about a half a day to decorate in its entirety.
Pranga's team can work with the decorations customers already own, mix new with old or buy all fresh decor. "A lot of times people tell me they hate everything they own, so we start over." Clients can also rent certain decorations.
When your clients have deep pockets, the requests can go beyond the typical Santas and fake snow. Pranga has hung motorcycles upside down from trees, added white birch trees in dining rooms to create a winter wonderland, and placed a Christmas tree in a shower for a client who requested an avant garde look.
So what does an $80,000 decoration project look like? It's normally a large home with lots of space for two to three trees, a grand staircase and several mantles that need garland, elaborate wreaths, decorative tabletops and a lot of high-design items, like tree skirts and $100 European ornaments.
Related: Oprah's Favorite Things 2014 has arrived
The company decorates around 90 homes a year for the holidays, and the season starts early: The first home was completed on Nov.17.
If your holiday budget doesn't includes a few grand for a professional decorator, Pranga's top advice is to stick to a color palate and choose a couple of bold statement pieces.
"Be a little daring and use large pieces as statement pieces. Don't buy lots of little things and wonder why they don't look as good."