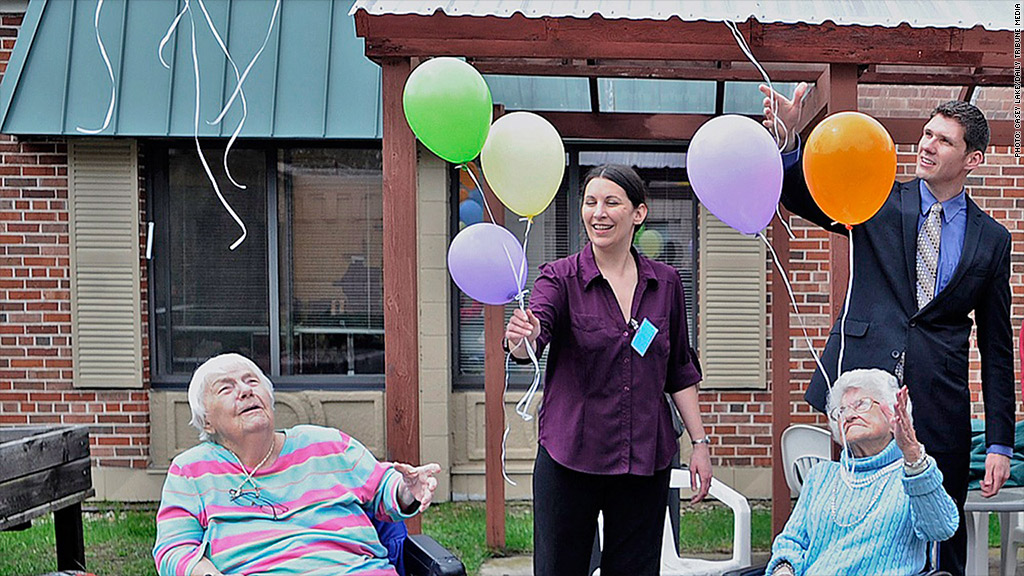 A funny thing happens when young people buck the trend and put down stakes in small towns. They often end up in elected office. They're millennials intent on marrying their love of technology and other 21st-century tools and values with the community sensibility of 20th-century small-town America.
Take Zach Vruwink, who was elected mayor of Wisconsin Rapids, Wisconsin, in 2012 at age 24.
"Given that many of my generation haven't willfully returned to the city, I felt it was a great opportunity to set an example of how young people can get elected and make a positive impact in the future of our community," he said by email.
Related: Parenting doesn't help with teen intelligence
Vruwink was already a member of the local business community: He opened his computer repair business in town at age 15, before graduating from the nearby University of Wisconsin-Stevens Point with degrees in political science and public administration.
Yeah. Motivated. These young public servants are set on shaking off the "slacktivist" label.
Vruwink thinks millennial elected officials can change the face of government in an era of mistrust. And he's not alone. Among members of the Young Elected Officials Network, a nonpartisan progressive organization, roughly 61 percent of elected officials younger than 35 serve populations of 100,000 or fewer, says YEO Network team member Andrew Gustafson. That's more than 400 state representatives, city clerks, school board members, city council members and mayors.
Related: Would you like a human as an alarm clock?
Some of these areas governed by the young are suburban fringes of densely populated urban centers, but many are towns like Wisconsin Rapids, which has a population of 18,039 and is part of a Census Bureau-designated "micropolitan" area of 73,959 people.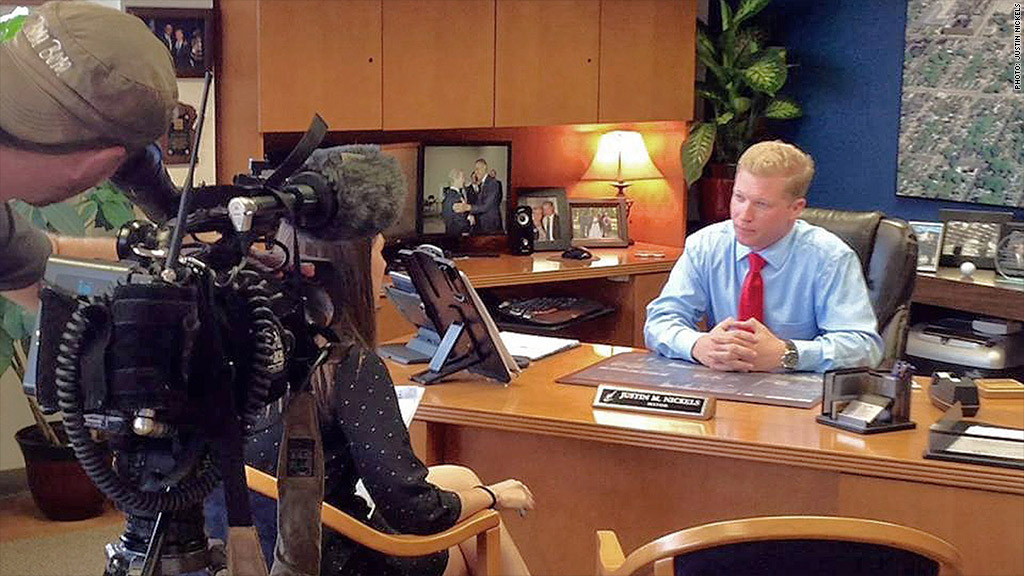 Vruwink has a few peers in his own state who are also serving small towns. Justin Nickels was elected mayor of Manitowoc at age 22 and re-elected last year at age 26. Matt Harter was elected mayor of La Crosse at age 24, but opted not to run for re-election in 2013. But it's not only small towns where millennials are getting a foothold in local politics: The YEO Network includes school board members in Kansas City, Missouri; a vice mayor in Tucson, Arizona; and city council members in Pittsburgh, Baltimore, Boston, Denver, Detroit and Philadelphia.
Related: A less touristy wine country ... in California
The popularity of young candidates is striking — the YEO Network's Andrew Gillum counted an 86 percent win rate for the "young progressives" of his organization in a 2014 election that was generally unkind to progressives. Not that all young elected officials identify as "progressive" — then-27-year-old Republican Maile Wilson returned from a quick tour of national politics to win the 2013 mayoral election in her hometown of Cedar City, Utah.
As a generation, millennials may be difficult to pin down politically, but these young public servants are set on shaking off the "slacktivist" label and rehabilitating an era of mistrust. "I've found that as public sentiment toward government flounders, having a combination of young, fresh and energetic individuals seek elected office is refreshing for the electorate, but the expectation to improve is that much greater," Vruwink said. Here's hoping they're up to the challenge.
This article originally appeared in Ozy. CNNMoney and Ozy are partnering to tell stories from the "Real Economy."
More coverage on millennials: