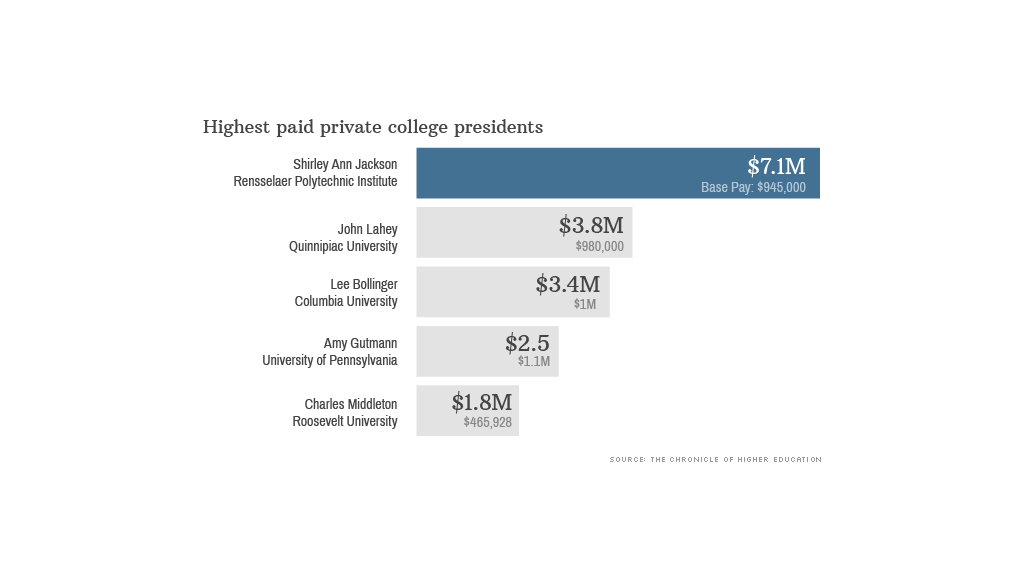 As the cost of college continues to put millions of students in debt, college presidents are making more and more money.
Thirty-six private college presidents were paid more than $1 million in 2012, according to a report from the Chronicle of Higher Education released Sunday.
Median pay was up 2.5% over 2011, to nearly $400,000.
The highest paid president in 2012 was Shirley Ann Jackson from New York's Rensselaer Polytechnic Institute. She made $7.1 million. RPI specializes in engineering and science and has 5,400 undergrad students and 1,200 graduate students.
The president of a similarly sized school, Quinnipiac University, came in second. John Lahey raked in $3.8 million that year, his 25th at the school.
Related: More food banks serve hungry college students
Columbia University's Lee Bollinger made $3.4 million in 2012. Rounding out the top five are University of Pennsylvania's Amy Guttman, who got $2.5 million, and Charles Middleton at Roosevelt University in Chicago who made $1.8 million.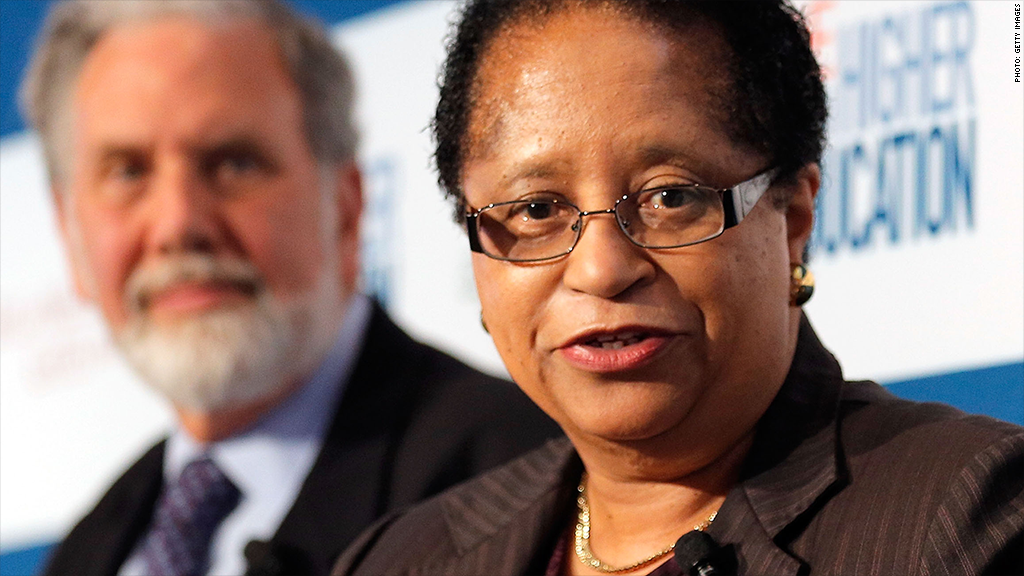 Some of the high-paying schools said that their 2012 compensation packages included one-time bonus payments. At RPI, Columbia, and Roosevelt, presidents were paid earnings that had been put aside over years as a retention incentive. And Quinnipiac's Lahey became fully vested in his retirement plan, which was reported in 2012 even though he won't see that money until after he retires.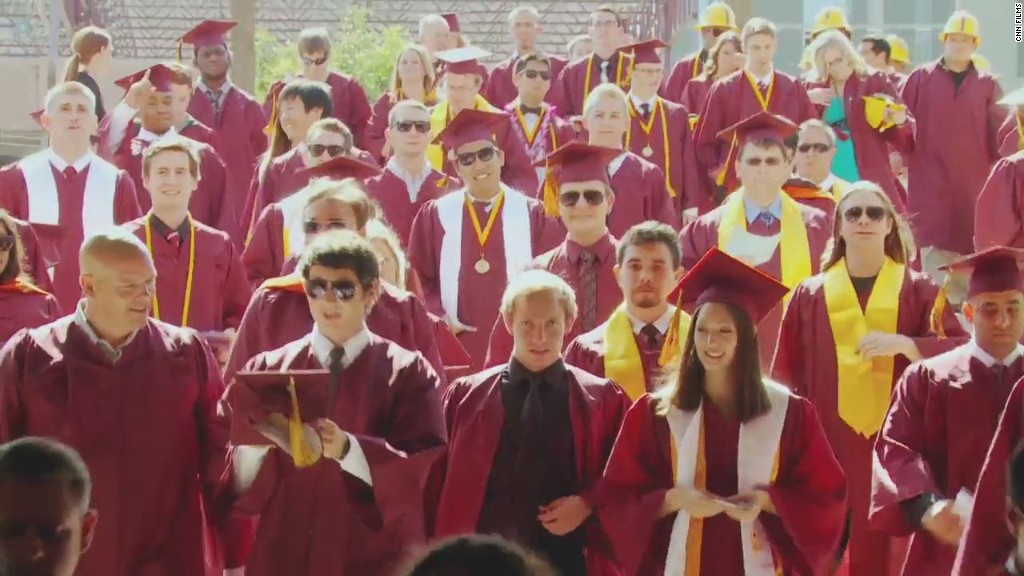 Meanwhile, average tuition at private colleges was up 4.2% that year, jumping from $27,883 to $29,056, according to The College Board. And it's still on the rise. This year, tuition is up 3.7%.
More students are taking on debt to finance their college education. Forty million Americans now have at least one outstanding student loan. That's up from 29 million in 2008.