Two dollar gas is making headlines right now, but prices at the pump are still sliding lower.
Prices well below $2 a gallon could be common nationwide by spring, 2015.
Right now only a couple of stations in Oklahoma and Texas are selling $2 gas. But the price of both oil and wholesale gas declined again Monday.
Oil is already at a 5-year low, at less than $65 a barrel, and analysts think it could bottom out at $35 next year. Next year's full-year average could be as low as $53, said Morgan Stanley analysts.
Related: Big Oil hits the brakes on shale spending
That could pull the nationwide average down to $2, from its current level of $2.67 a gallon. And if the national average actually does hit $2, that means most stations in the U.S. are selling gas for well below that, since that price is always inflated by a handful of high cost stations.
Related: 2015 - The year when the oil crisis ends?
Several factors are pushing down gas prices, including an increase in U.S. oil production, OPEC's recent decision not to cut production, weak demand due to an economic slowdown in Europe and Asia, more fuel efficient vehicles greater and a stronger dollar.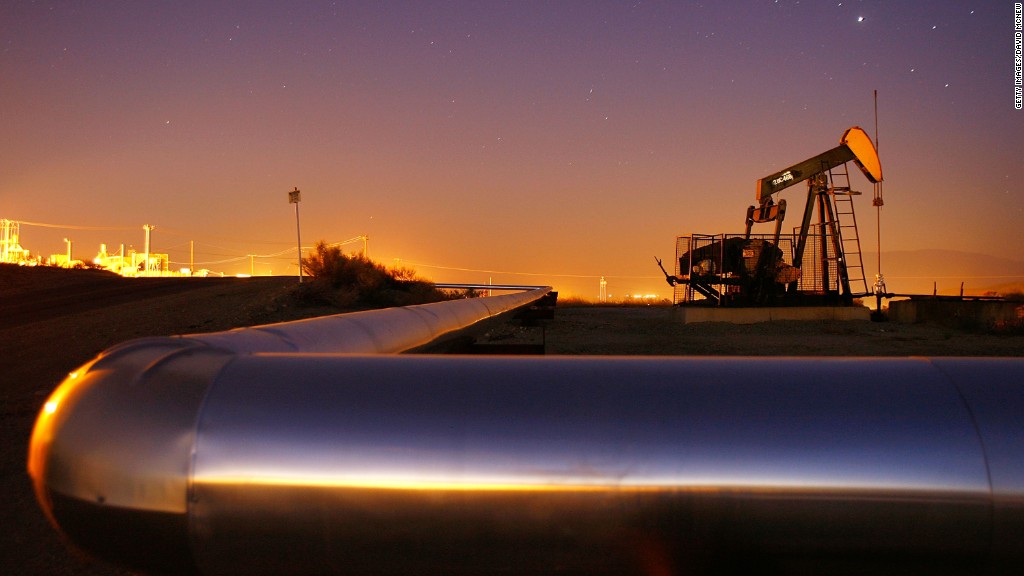 Investors are also bailing out of oil, according to Tom Kloza, chief oil analyst for the Oil Price Information Service and GasBuddy.com, further pushing down prices.
"We've had a fear premium on oil most of this century as people worried about disruptions and political upheaval," said Kloza. "Now we have a fear discount - the investors and speculators have soured on all commodities, in particular on oil."