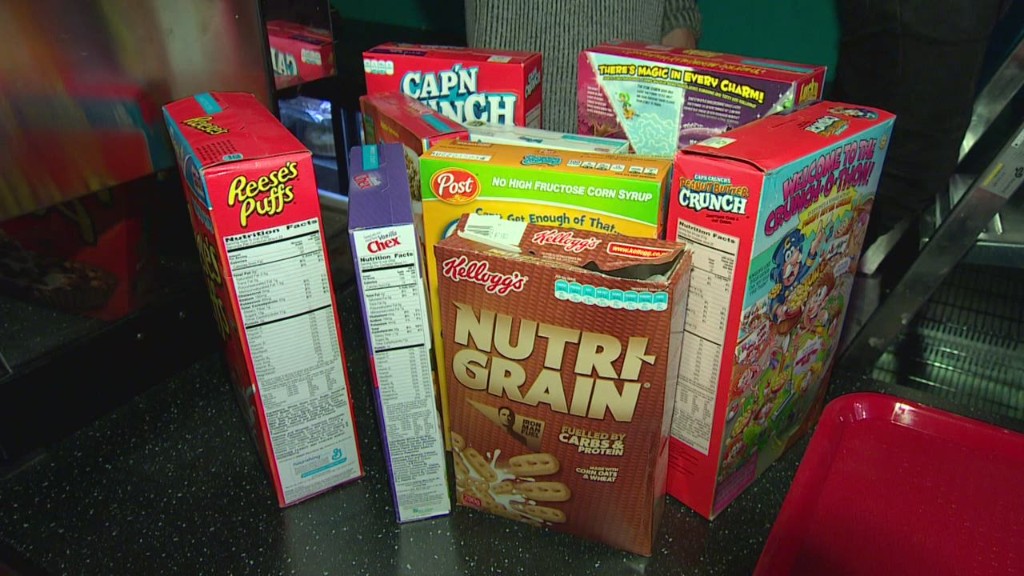 The London cafe scene is about to get a little more 'snap, crackle and pop.'
Identical twins Gary and Alan Keery are opening London's first cereal cafe Wednesday in the hope of capitalizing on hipsters' growing nostalgia for kids' cereals from the 80s and 90s era.
But the Cereal Killer Cafe is launching as demand for cereals in the developed world has waned. Consumers are shifting to healthier options with more protein.
According to Mintel, cereal volumes have fallen by 7% in the U.S. over the past five years.
Gary Keery is not concerned about a general decline in the industry. He's taking a different tack -- milking the retro trend by decorating the small restaurant with Formica furniture and old cereal boxes, and playing 80s and 90s music.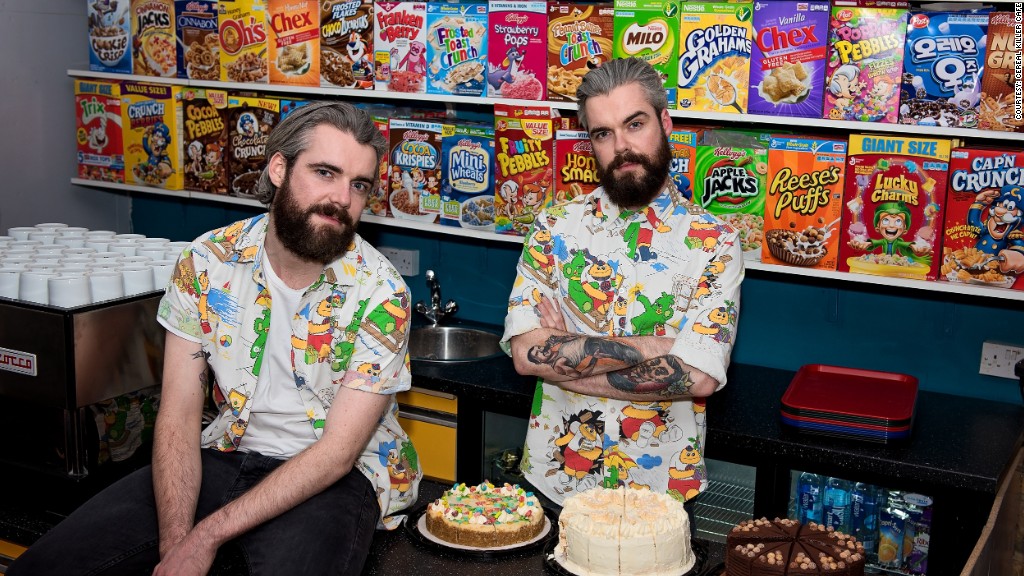 He hopes it will appeal to people in their 20s, 30s and 40s who have fond memories of eating sugary cereals in the mornings. If they bring their kids, so much the better.
The cafe will offer over 100 cereals from seven different countries, as well as a wide variety of milks and Pop-Tarts. A bowl of cereal costs between £2.50 to £3.50 ($4 to $5.50), depending on size.
"People are saying we're making their dreams come true," Keery told CNNMoney.
Cereal Killer Cafe is not the only company looking to boost sales through nostalgic offerings.
General Mills (GIS) is bringing back its French Toast Crunch cereal after an eight-year hiatus.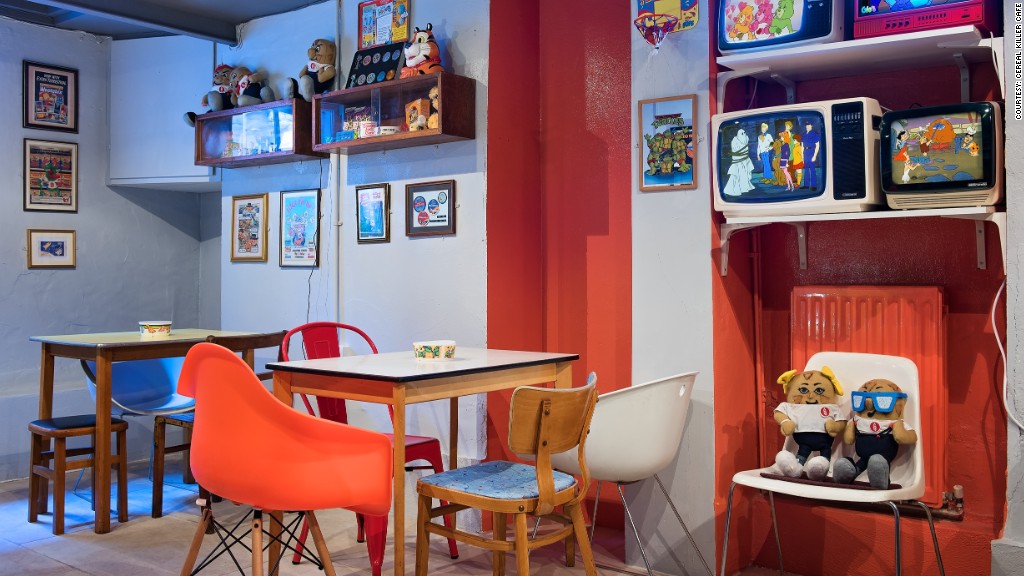 The London cafe is the first of its kind in the U.K, but the U.S. already has a few, including a small chain called Cereality.
Americans consumer buy 1.7 million tons of cereal each year, which is worth about $11 billion, according to Mintel. Annual British sales total 450,000 tons, worth about £1.6 billion ($2.5 billion).