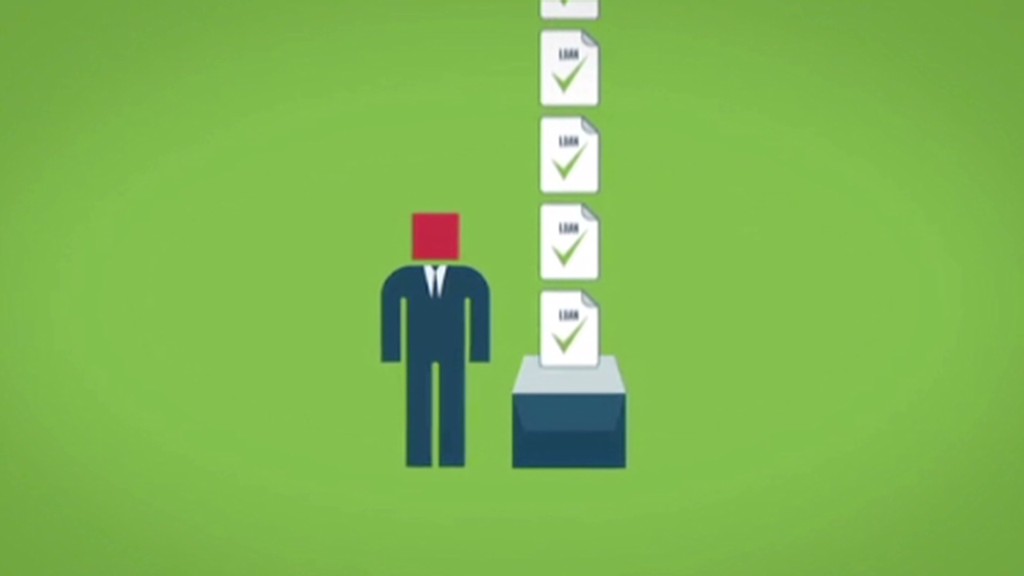 Need a loan? Investors are betting you'll bypass the banks.
Lending Club (LC), a peer-to-peer online lending service that matches investors and borrowers for loans on everything from homes to vacations, skyrocketed over 50% in its IPO Thursday.
The strong debut for the San-Franciso-based company may very well be a sign of the times: Wall Street is struggling to find higher returns amid ultra low interest rates. Meanwhile, Main Street can't quite convince the banks to lend.
Related: Want to get rich? Don't pay off your student loans
Investors are incredibly intrigued. The company raised $870 million in the offering and priced at $15 per share, which was higher than expected. That's led to speculation that Lending Club could pave the way for other peer-to-peer financing firms to go public. It's listed on the NYSE under the ticker LC.
Lending isn't just some new money Silicon Valley startup. It has some prominent board members from the "old guard" of finance, including former Treasury Secretary Larry Summers and ex-Morgan Stanley CEO and Chairman John Mack.
The business model is simple: borrowers can apply for loans for just about anything -- even to get money for a vacation. Lending Club connects them with an investor, who provides the loan in return for monthly interest payments. Each loan is assigned a "grade" based on such factors as the borrower's credit history and income. Loan maximums are $35,000 for individuals and $100,000 for businesses.
Related: The 3% down payment mortgage makes a comeback
Scott Sanborn, Lending Club's Chief Operating and Marketing Officer, told CNNMoney that everyday investors like his firm's platform because it's in many ways easier to understand than a stock portfolio.
"People fundamentally understand the concept of lending to people at a fixed rate," he said. "That gives people a sense of comfort and control over it."
According to the company's website, the average interest rate on an "A" graded loan is currently 7.6%. The lowest graded "G" loans carry interest rates of about 25%.
Lending Club says that over $6 billion loans have been funded on its platform since it started in 2006, with about $596 million in interest paid.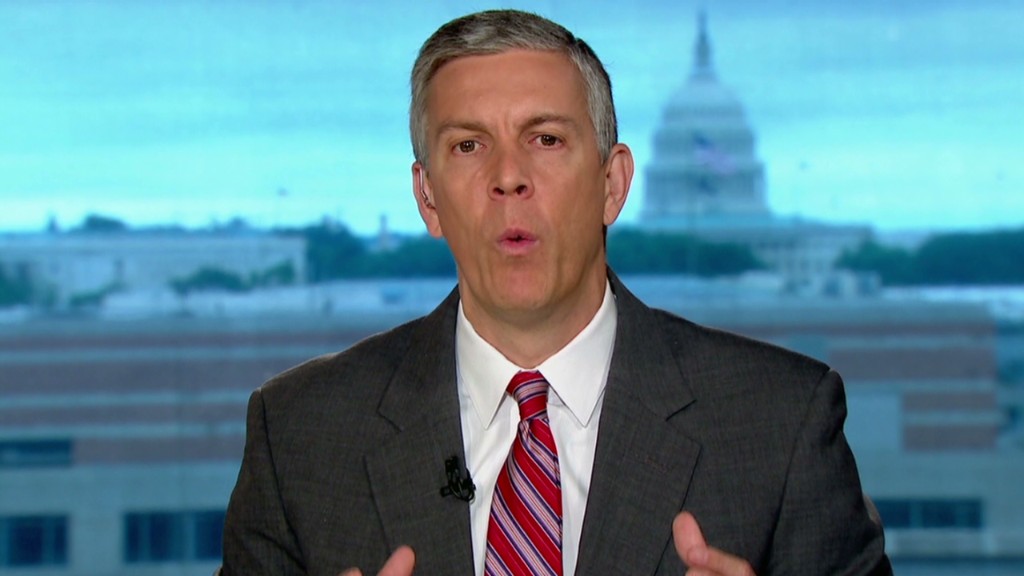 Of course, peer-to-peer lending is still a relatively new industry, and there are many unknowns. Rising interest rates, defaults, and lawsuits are all par for the course. In an SEC filing, the company also mentioned "negative publicity" of the industry as a potential risk factor.