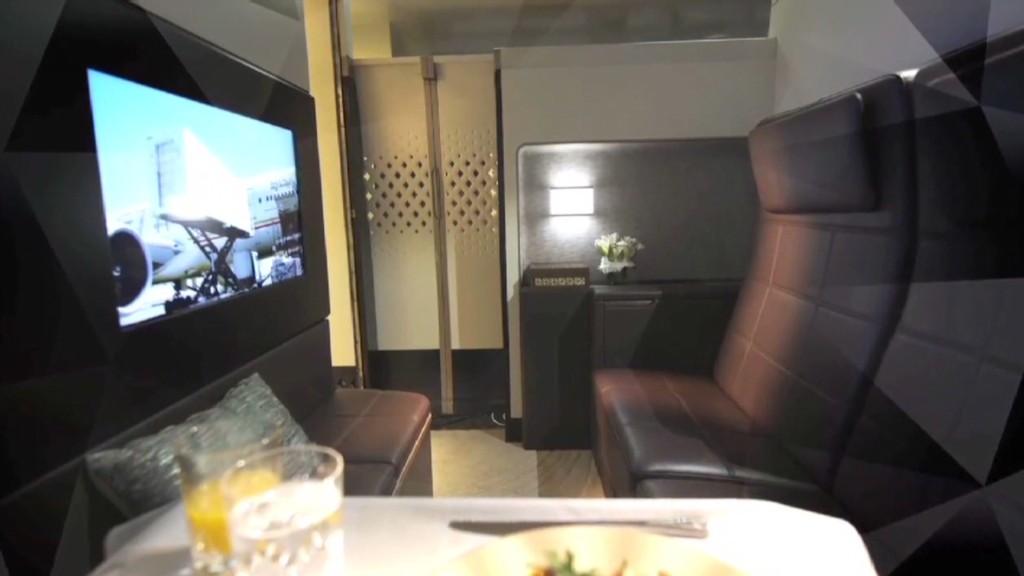 Could Airbus drop its Super Jumbo jet after just 10 years in production?
Boeing (BA)'s European rival faces a crunch decision on whether to upgrade the A380 or pull the plug.
Airbus (EADSF) has failed to sign up any new airlines for the twin-deck plane this year.
"The group will face a decision over the near to midterm on the future of the A380," Airbus Group CEO Tom Enders told investors.
The numbers don't look great. Airbus says the plane will break even for the next three years -- thanks to orders from existing customers -- but the outlook for 2018 and beyond is far from certain.
Airbus said its priorities are to make the plane more attractive and ensure it doesn't hit group profits.
But finance chief Harald Wilhelm admitted that one option would be to "discontinue the product."
Related: Supersonic jets can fly from New York to L.A. in 2.5 hours (or less)
The only new customer Airbus managed to win this year is Amadeo, an aircraft leasing company.
Even it admits the jet is hard to sell.
Some airlines that have signed up are having second thoughts. Air France (AFLYY) has postponed delivery of two out of the 12 A380s it ordered.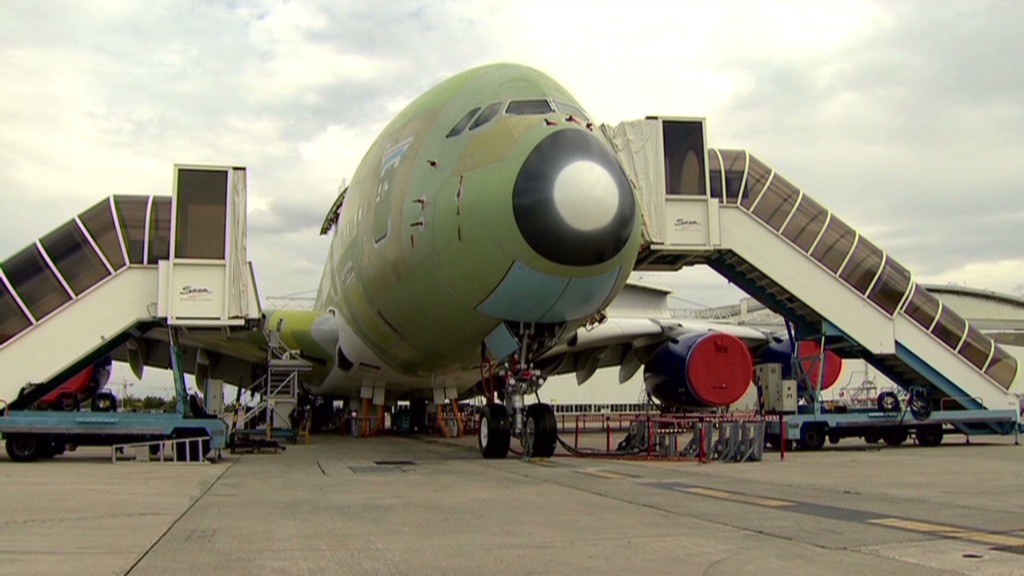 Enders said a decision about the future of the plane would be taken purely on commercial grounds.
"It means we need to have a convincing business case, we need to have a convincing customer base and there should be no material deterioration of the group earnings," he said.
Airbus is now under pressure to upgrade the aircraft with new engines to make it more efficient.
The A380 took 15 years to develop at a cost $25 billion. The possibility that it could be ditched -- if only in a worst case scenario -- angered some existing customers.
"We are on the hook for this plane," said Emirates President Tim Clark. "I get pretty miffed when we have put so much at stake," he told Reuters.
Airbus' shares plunged 10% on Wednesday. They were down 5% on Thursday.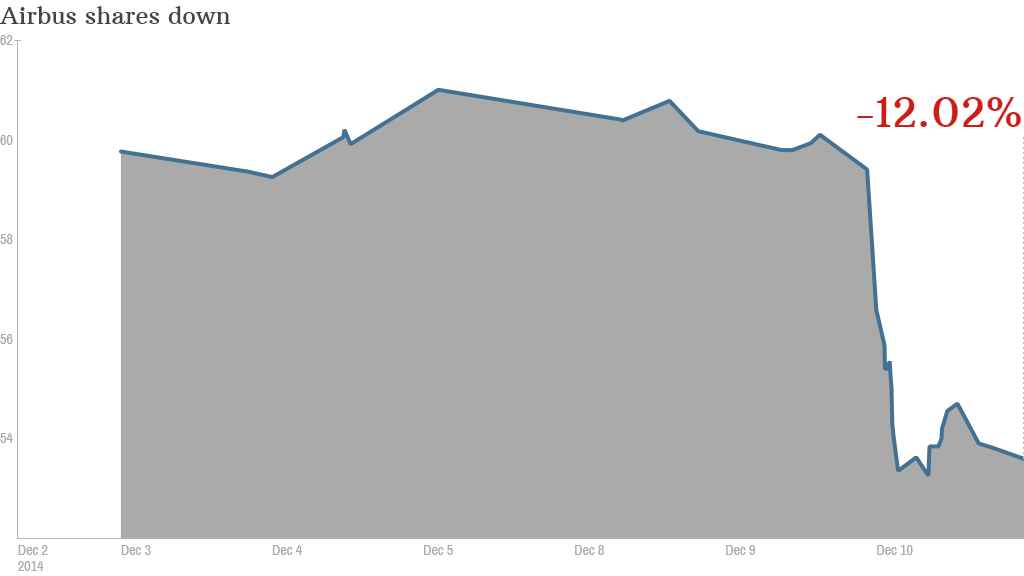 -- Katie Lobosco contributed to this report.