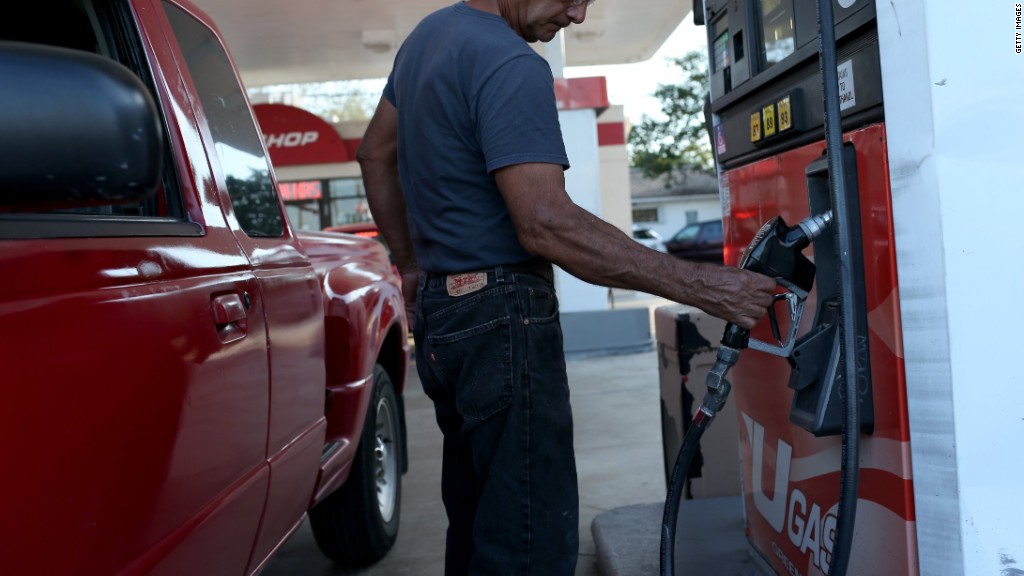 A global glut of oil will persist next year, putting further pressure on prices and raising the risk of unrest in some producing countries.
That's the stark warning from the Paris-based International Energy Agency, which on Friday cut its forecast for global demand growth in 2015. It now sees demand growing by less than 1% next year.
Oil prices have already fallen by more than 40% in six months, but there's little sign of that stimulating demand yet, or constraining production enough to remove excess supply.
"Oil price drops are sometimes described as a 'tax cut' and a boon for the economy, but this time round their stimulus effect may be modest," said the agency, which monitors energy market trends for 29 of the world's wealthiest nations.
U.S. crude prices fell again on Friday to around $59 a barrel.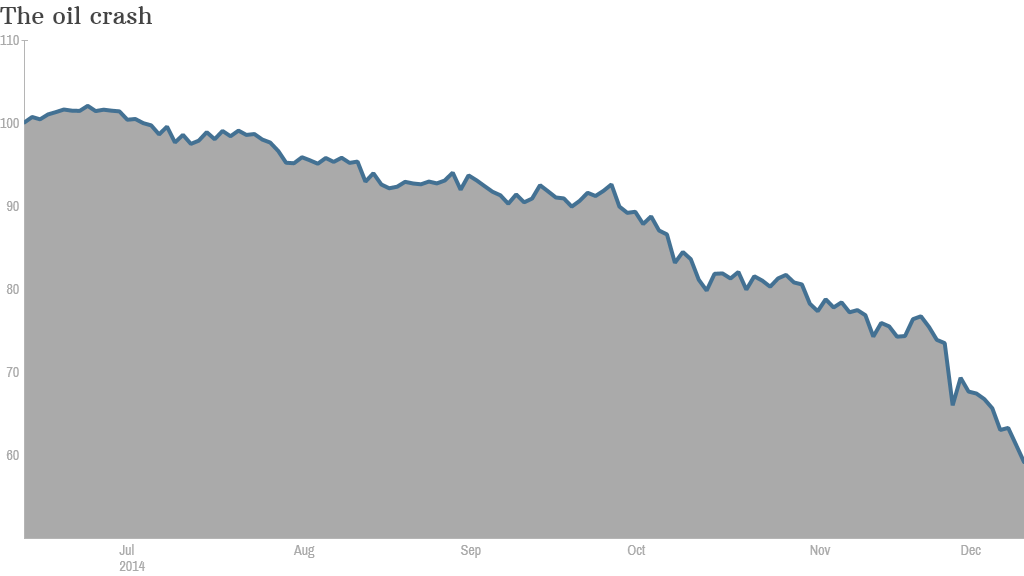 So what's stopping market forces bringing supply and demand back into line? Here are five key reasons the agency identified in its monthly report:
1. While the crash will reduce exports from some countries such as Russia, it will depress their demand too.
2. Consumers who have found ways to use less energy, or alternatives to oil, won't be won back entirely by cheaper prices.
3. Governments in some emerging markets are making use of the opportunity to reduce energy subsidies, meaning users won't get the full benefit of cheaper crude prices. This means they're unlikely to consume more.
4. Weak economic growth in much of the developed world, flat wages and a broader risk of deflation will blunt the stimulus of lower prices.
5. The U.S. energy boom will continue in 2015, albeit at a slightly slower pace than this year.
Without supply disruptions or a cut in OPEC output, that means oil storage in the West could be full to overflowing next year.
That all adds up to a pretty grim outlook for poorer exporting nations, whose economies rely heavily on energy.
"The resulting downward price pressure would raise the risk of social instability or financial difficulties if producers found it difficult to pay back debt," the agency said.