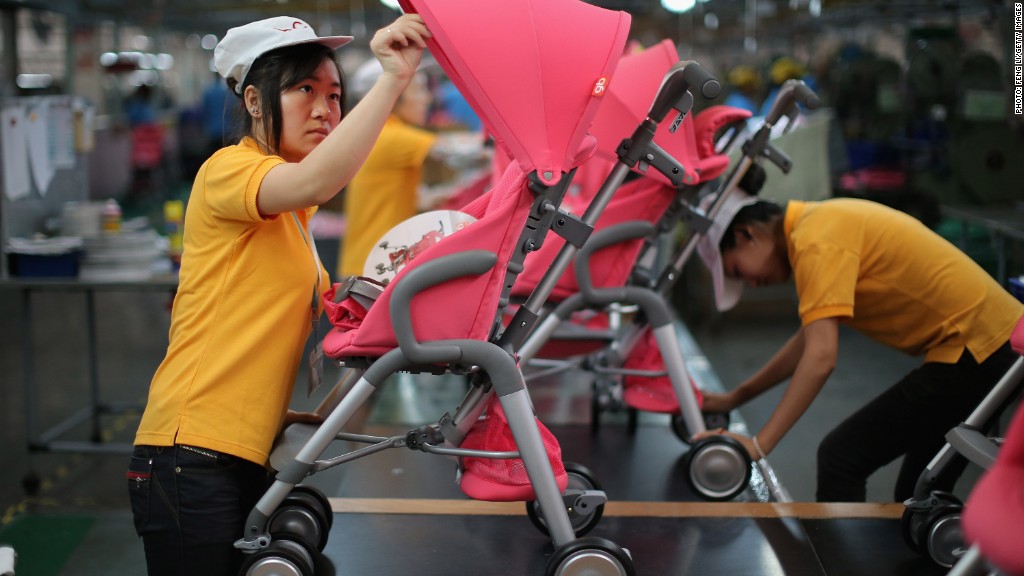 China's factories are losing steam as the year draws to a close, adding to worries that the world's second-largest economy is slowing.
HSBC said that its "flash" measure of sentiment among purchasing managers in China's vast manufacturing sector dipped to a seven-month low of 49.5 in December.
The preliminary reading was lower than analysts had expected, and raises a red flag about economic growth and demand for oil in the world's biggest importer.
Any number under 50 indicates a deceleration -- a worrying sign, especially as the economy just suffered its worst quarter since the global financial crisis.
Beijing has already taken action to boost activity, rolling out targeted stimulus measures this year. And last month, the government even cut benchmark interest rates for the first time in two years. But analysts say Beijing needs to do more.
"We expect policy makers to respond to the continued weakness with further rate cuts and liquidity injections," said Julian Evans-Pritchard of Capital Economics.
Related: China is not finished with rate cuts
One of the long standing risks to economic stability is the property market. After years of breakneck development, China's real estate sector has hit the skids with slack investment, falling prices and major oversupply.
Property sales growth did pick up in recent weeks, "but a large glut of unsold properties means construction activity is likely to remain subdued, weighing on activity in heavy industry," wrote Evans-Pritchard in a research note.
Markets on Tuesday posted mixed reactions -- the benchmark Shanghai Composite posted a 2.3% gain, while Hong Kong's Hang Seng dropped 1.6%. Other Asian markets were also weak.