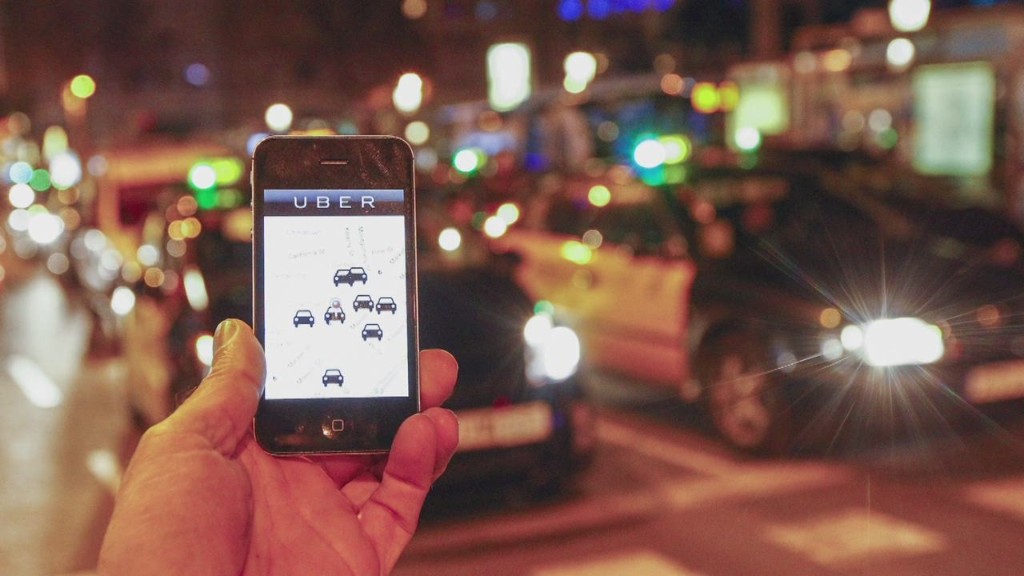 Uber has rolled back employee access to its "God view" mode, which allows the company to track riders' locations and other data.
The ride service company was faced with questions about its privacy policies from U.S. Senator Al Franken, following a series of recent privacy debacles. Uber's updated policy is detailed in its response to the senator's questions.
Franken sent Uber a letter in November after news reports made two things clear: The ride service company collects lots of data on customers -- and some executives don't exercise that power responsibly.
In one case, an Uber employee using "God view" easily tracked a reporter's movements on her way to a meeting. In another case, Uber executive Emil Michael proposed digging up dirt on journalists who were critical of his company and spreading details of their personal lives.
Uber privacy attorney Katherine Tassi wrote back to Franken, saying that both cases violated Uber's policies. Tassi said the Uber employee looked up the journalist's location because she was "30 minutes late" to a meeting. The employee was disciplined, and the company apologized publicly for using poor judgment.
The company went on to explain that lots of its employees can only access a rider's personal information "for legitimate business purposes."
Franken said he was disappointed in Uber's response.
"Quite frankly, they did not answer many of the questions I posed directly to them," Franken said in a statement Monday. "Most importantly, it still remains unclear how Uber defines legitimate business purposes for accessing, retaining, and sharing customer data."
Given the criticism Uber has received on its approach to privacy and other ethical issues, the company is in "damage control" mode. Uber has been pulling down some of its most interesting blog posts on prostitution and one-night stands.