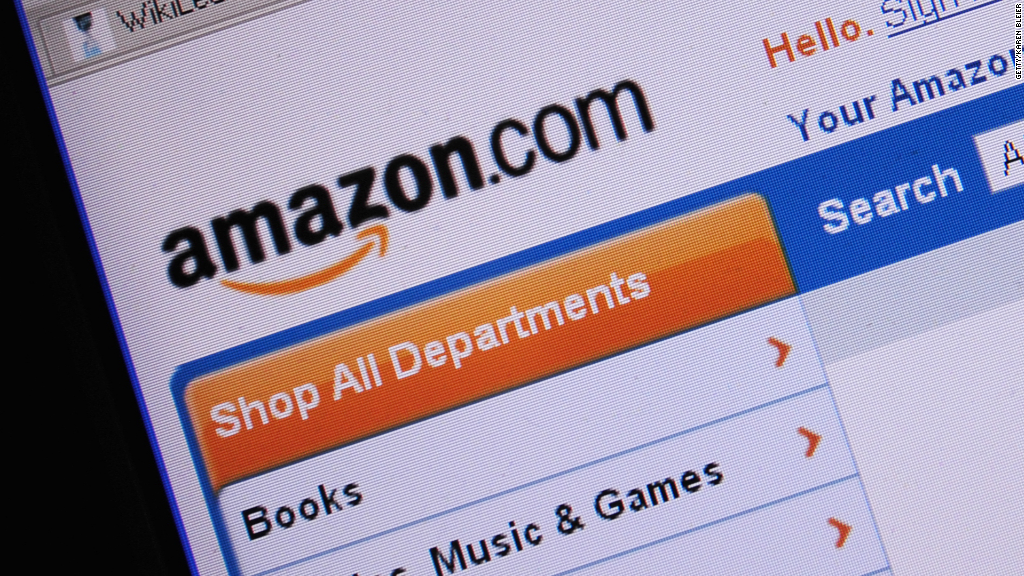 Amazon now has a solution for some of its customers who can't wait a few hours for delivery.
The online retail giant on Thursday announced the start of one-hour delivery "on tens of thousands of daily essentials" for members of its subscription Prime service in southern Manhattan.
Amazon (AMZN) said one-hour delivery will cost $7.99 per order. Two-hour delivery is available to Prime members for free.
It said the service, dubbed Prime Now, will be expanded to other cities beyond New York in the new year.
Members of Prime, which costs $99 per year, already qualify for free two-day shipping and free streaming from a library of movies, TV shows and music. Earlier this month, the company announced they could buy from a new line of household products -- called Amazon Essentials -- not available to non-subscribers.
Related: Who is winning the price wars? Consumers
One-hour delivery is Amazon's latest attempt to shave hours -- and even minutes -- from when an order is placed and the delivery is made. It recently debuted new robotics meant to make its fulfillment centers more efficient and has famously said it wants to use drones to make some deliveries.
The launch comes days before Christmas, when Amazon is competing fiercely with other retailers for last-minute shopping dollars. On Tuesday, it extended the ordering deadline for guaranteed Christmas delivery for many customers.
It is also trying to avoid the fiasco of last year, when many orders placed just days before Christmas were not delivered on time.