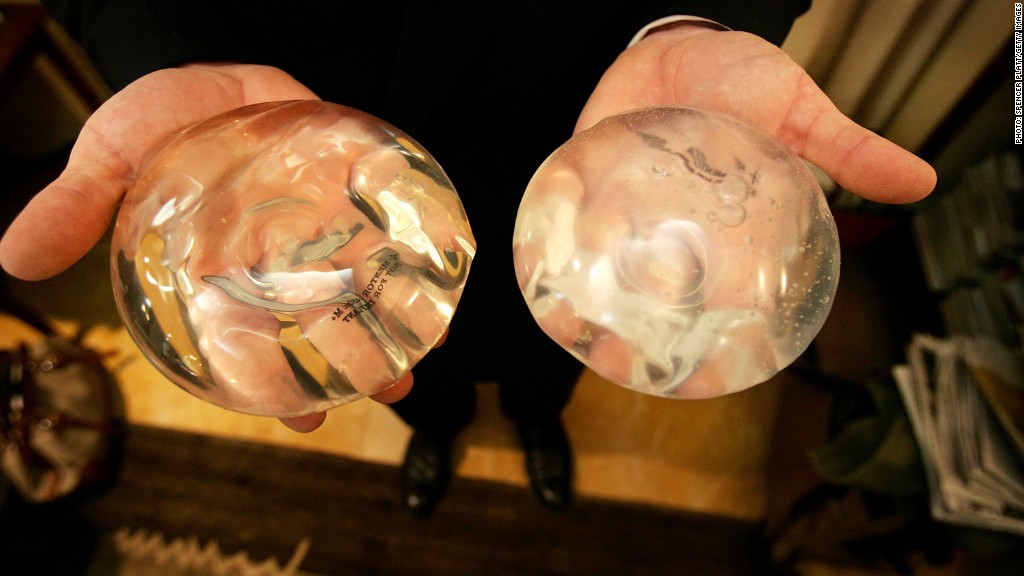 On the first day of Christmas, my true love gave to me ... two breast implants, a tummy tuck and a rhinoplasty.
That may be a riff on the original, but it's a tune many are singing this holiday season, as more people are asking Santa to go under the knife.
Holiday gift giving has become a staple at many cosmetic surgery practices, and the popularity has grown over the last several years, according to Tom Seery, Founder and CEO of RealSelf.com, a consumer website for patients considering cosmetic procedures.
Seery said that people are widely more accepting of nips and tucks than they used to be, and the fact that it's become more mainstream makes people more comfortable admitting they want something done.
According to the American Society of Plastic Surgeons, 15.1 million people had cosmetic procedures in the U.S. in 2013, up 104% from 2000.
"Because of that, cosmetic surgery is much less of an awkward conversation to have around the dinner table,"Seery said.
The most common plastic surgery gifts to give are anything involving the face -- from fillers to lifts -- and breast augmentations, according to Dr. Yoel Shahar, a plastic surgeon in New York.
The Christmas season is the busiest time of year for most plastic surgeons, because people have time off to get the procedures and then recover.
Related: Why so many men are obsessed with 'Bro-tox'
This year, Heidi, a mother of three living on Long Island, NY, won't be looking for the jewelry box her husband usually leaves under the tree. Instead, she's getting a new kind of gift -- money toward the facial filler Juvederm, which she'll have injected into the area under her eyes at Marotta Facial Plastic Surgery Center.
"I was so excited when he told me, because I'm always complaining that I look so tired and my husband knows this," said Heidi, who requested that we not use her last name.
Cosmetic surgery is a major splurge, so it's an obvious choice for a gift wish list. The average cost of breast augmentation surgery was $3,678 in 2013, according to the American Society of Plastic Surgeons. The average face lift cost was $6,556 and a tummy tuck was $5,217.
As in Heidi's case, the majority of these gifts come from a significant other. A survey of RealSelf community members found that, of those who had gotten some kind of a procedure as a gift, 75% received it from their romantic partner or spouse.
But this gift idea comes with a caveat: About one third of respondents said they'd be offended if a family member, romantic partner or a friend gifted them a cosmetic procedure.
It could sound downright Grinch-like to give a gift that implies your loved one could use some work, but doctors say that's not generally the case.
Dr. Scot Glasberg, a private practice plastic surgeon based in New York City, and president of the American Society of Plastic Surgeons, said he sees procedures being gifted all the time, but usually the patient has already had a consultation and has independently decided to have work done. The third party is only involved in the payment part, not the decision to do it.
Glasberg recently met with a patient that had come to him solo for a breast augmentation. But the check came from her boyfriend, who paid for the procedure as a Hanukkah gift.
"There are a lot of red flags as a surgeon, once you hear the word gift," he said. "The key is to make sure they're getting it for the right reasons -- to help with body image or self-esteem, not as a way to enhance a relationship."
Related: Mall Santa 101: The making of the perfect Mr. Claus
Heidi thought her husband's gesture meant he had been listening to all her complaining and had gotten her what she really wanted.
"I thought it was very thoughtful that he cared that much, and you know, happy wife, happy life."