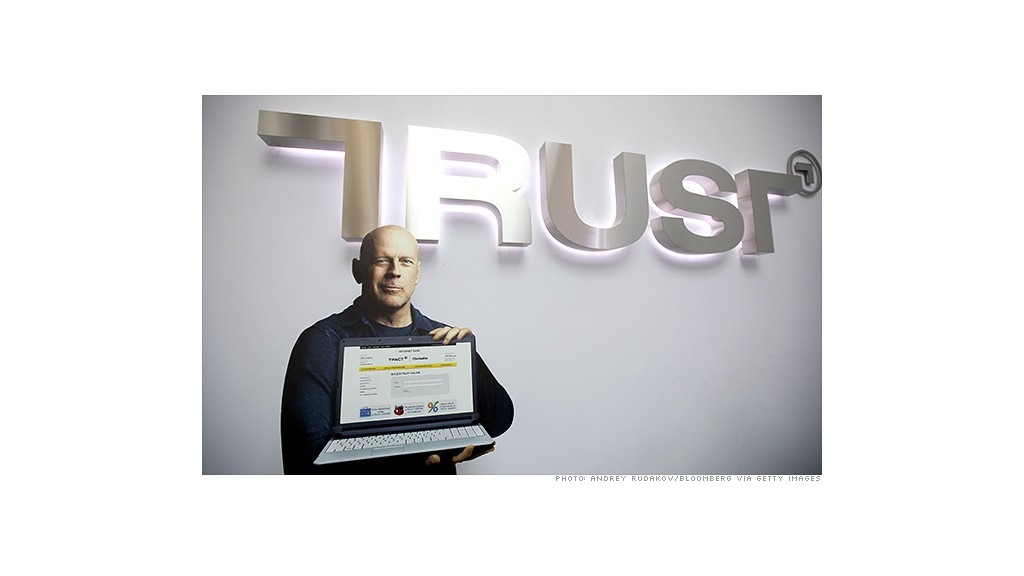 Russia's financial crisis has defeated Bruce Willis. His favorite Russian bank has just collapsed.
The Hollywood hard man has been promoting Russia's Trust Bank for four years, and recently starred in a TV commercial with the catch phrase "Trust me, Trust Bank."
"In this ad for Trust Bank, I wanted to play a hero rescuing people trapped in a burning elevator. We just wanted to tell you about our terrific loans," says the star of the 'Die Hard' series of movies.
Clearly it's a message that's fallen on deaf ears in Russia, where confidence in the financial system has been rocked by a collapse in the ruble and rocketing interest rates.
Russians have been rushing to withdraw rubles and convert them into dollars, worried about the devaluation and the soaring price of imported goods.
Related: Putin blames the West for Russia's misery
The rates Russian banks lend to each other have more than doubled in the past month -- overnight rates now stand at 25% -- indicating just how serious the funding crisis has become.
Russia's central bank said Monday it would provide an emergency loan of 30 billion rubles ($545 million) to keep Trust Bank afloat and protect customers' deposits while it engineers a longer term bailout involving a bigger Russian bank.
The ruble gained ground Monday, after bouncing off a record low against the dollar last week as Russia drained billions more from reserves to buy its currency, and announced a series of measures aimed at shoring up the banking industry.
They include a plan to pump one trillion rubles ($16 billion) into Russian banks next year, and new deposit insurance that guarantees savings up to 1.4 million rubles ($23,200).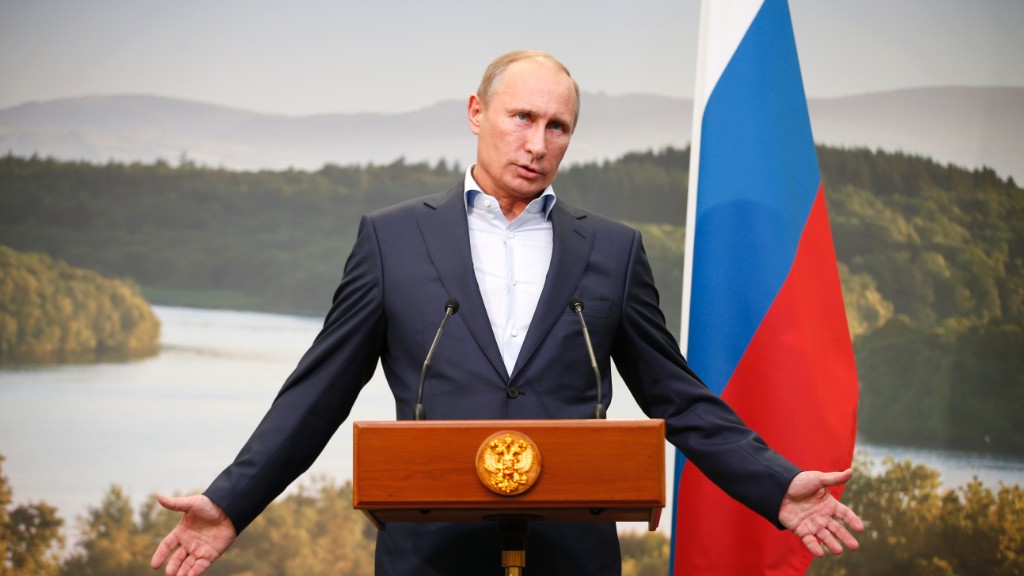 Former finance minister Alexei Kudrin said Monday Russia was entering a full blown economic crisis, with GDP likely to contract by 4% in 2015 if oil prices continue to trade around $60 a barrel.
Russian media quoted Kudrin as saying he expected a series of defaults next year and that the country's credit rating would be cut to junk.