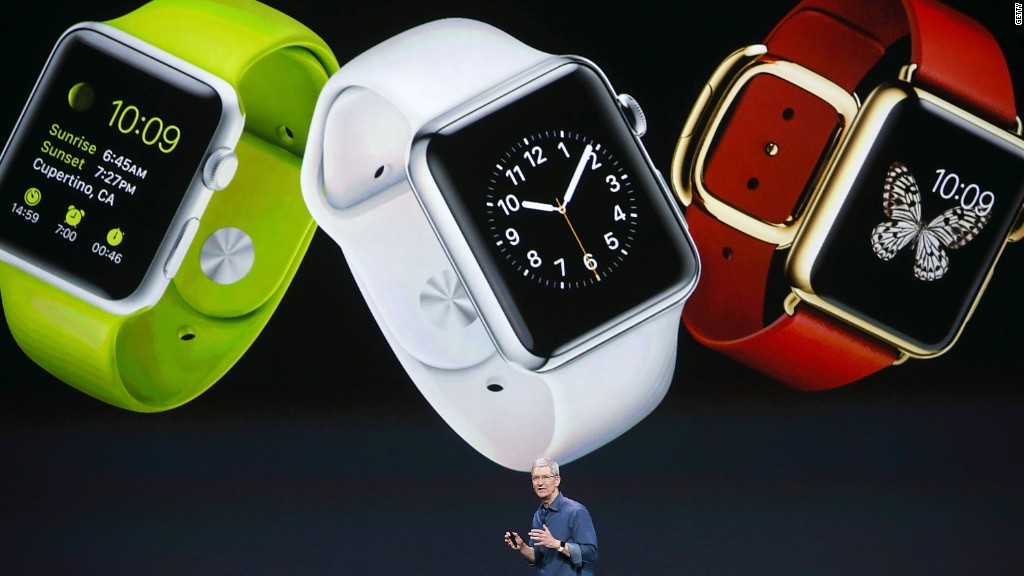 It's time to take a look back at the biggest financial news of the year.
Here are the top 10 business stories of 2014, as selected by the staff of CNNMoney.
1. Oil prices plunge. The huge decline in oil prices is great for U.S. consumers. The price of gas tumbled along with oil.
But lower energy prices aren't universally good news. They are a potentially a sign of weak global demand. The crude awakening also wreaked havoc on Russia's economy and briefly rattled investors in the stock market.
2. The bull keeps raging. This year was more volatile on Wall Street than 2013. But investors rolled with the punches and stocks appear headed for another year of solid gains.
The Dow and S&P 500 routinely hit new record highs. And the Nasdaq is closing in on the 5,000 mark, a level it last hit in March 2000.
3. Total recall. It was a nightmare of a year for the automotive industry.
GM (GM) was in non-stop crisis mode due to faulty ignition switches that were found to be responsible for the deaths of 42 people ... a number that is still climbing. And defective airbags from supplier Takata led to a recall of millions more vehicles by Ford (F), Honda (HMC), Mazda (MZDAF) and several other carmakers.
4. We all got hacked. News flash. The Internet is not a secure place. Home Depot (HD) was hit by a massive data breach. Target (TGT) fired its CEO following its 2013 security snafu. Jennifer Lawrence and other celebrities wound up having nude photos posted online after their iCloud accounts were compromised.
And hackers angry about a movie depicting the death of North Korean leader Kim Jong-un ambushed the movie division of Sony (SNE), leading to the leak of embarrassing emails about stars, Social Security numbers and other sensitive information. Sony pulled the plug on "The Interview" after hackers threatened a terrorist event at theaters.
5. The job market springs back to life. The U.S. economy finally gained back all the jobs that were lost during the Great Recession.
There were 2.3 million jobs added through the first 11 months of the year, making 2014 the best year for job gains since 1999. And the unemployment rate stood at 5.8% -- a six-year low. But there are still concerns about the number of people who have been out of work for an extended period of time.
6. Apple gets its mojo back. Tim Cook has escaped from the shadow of the late Steve Jobs.
Cook proved that Apple can still innovate, as consumers flocked to the new iPhone 6 and 6 Plus. The company also launched a new Apple Pay service that lets you easily buy things with the swipe of your phone. It was backed by many prominent retailers and banks. The stock is higher now than it ever was under Jobs. And Cook also made headlines by becoming the first prominent CEO to announce he is gay.
7. The Fed gets ready to raise rates. New Federal Reserve chief Janet Yellen took the baton from her predecessor Ben Bernanke and it was a seamless transition.
The Fed gradually unwound, or tapered, its massive bond purchase program known as quantitative easing or QE. That policy had been in place since the financial crisis of 2008. Now the Fed is getting ready to hike interest rates sometime in 2015. But Yellen softened the blow by telling Wall Street that the Fed would be "patient" regarding any rate moves.
8. IP-Oh! And the return of merger mania. Chinese e-commerce giant Alibaba (BABA) went public in the United States. It was the largest initial public offering ever and it made founder Jack Ma into a financial rock star. The stock has soared and the company is now worth $271 billion, nearly double the market value of Amazon (AMZN).
On the merger front, two big deals may wind up changing how we watch television. Cable giant Comcast (CMCSA) announced plans to buy Time Warner Cable (TWC). And that was followed by AT&T (T) agreeing to purchase satellite giant DirecTV (DTV).
9. Inversion indigestion. Several U.S. companies, seeking to lower their corporate tax bills, bought companies in countries with more favorable tax rates. That angered politicians and led to new regulations from the White House to try and curb the use of these so called "inversions."
Drug store giant Walgreen (WAG) wound up ditching plans to reincorporate abroad after buying a European pharmacy chain. Pharmaceutical maker AbbVie (ABBV) abandoned its efforts to buy an Irish competitor. But Burger King stuck with its decision to acquire Canadian coffee and doughnut chain Tim Hortons, a move that could reduce how much the company owes Uncle Sam.
10. Income inequality leads to global protests. Even though stocks are surging and the job market is healthier, many people on Main Street aren't benefiting from the economic improvement.
Fast food workers in the United States staged several protests in an attempt to convince companies to pay them a living wage. Several cities wound up approving higher minimum wages, but nothing has changed at the federal level.
The income inequality debate was also a global phenomenon. Students in Hong Kong took to the streets to bring attention to the wide gap between the rich and the poor in a movement dubbed the Umbrella Revolution.