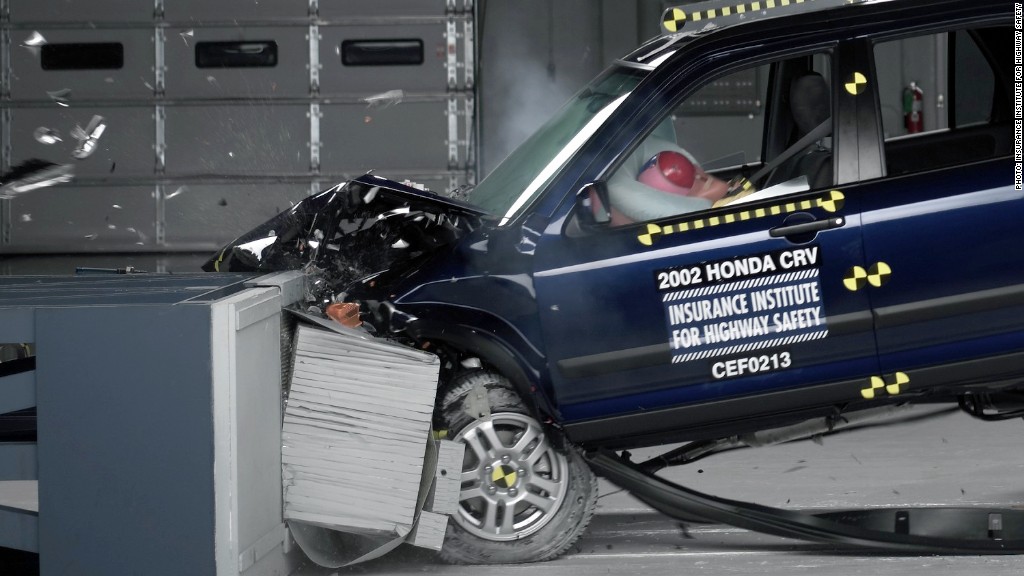 Takata is slashing the pay for its top executives and demoting its president as the Japanese firm faces an angry fall-out for selling defective, exploding airbags.
President and Chief Operating Officer Stefan Stocker is leaving both of those top roles and taking a 30% pay cut for four months. He'll stay with the company as a Takata executive director, according to a company spokesperson.
Takata's chairman and CEO, Shigehisa Takada, will take over the president's job while continuing in his existing roles. He'll be taking a 50% pay cut for four months.
Three other executives are also swallowing a 20% pay cut over the same period.
Ten automakers, including Honda (HMC) and Fiat Chrysler Automobiles (FCAU), have recalled millions of cars and trucks with Tataka airbags because of fears the airbags may explode and send shrapnel flying at drivers and passengers.
Takata is one of the world's largest airbag makers. Its engineers first noticed problems with the chemical mix used in its airbags over a decade ago.
Last week, the U.S. National Highway Traffic Safety Administration said it was prepared to force Takata to expand its recall in the interest of public safety.
In a public letter from the CEO, Takata said it was working with the NHTSA to produce more replacement airbags for affected vehicles.
Five death have been linked to Takata's malfunctioning airbags.
Shares in Takata have plunged by 56% in Japan since the start of the year.
--CNN's Junko Ogura in Tokyo and Chieu Luu in Hong Kong contributed to this report.