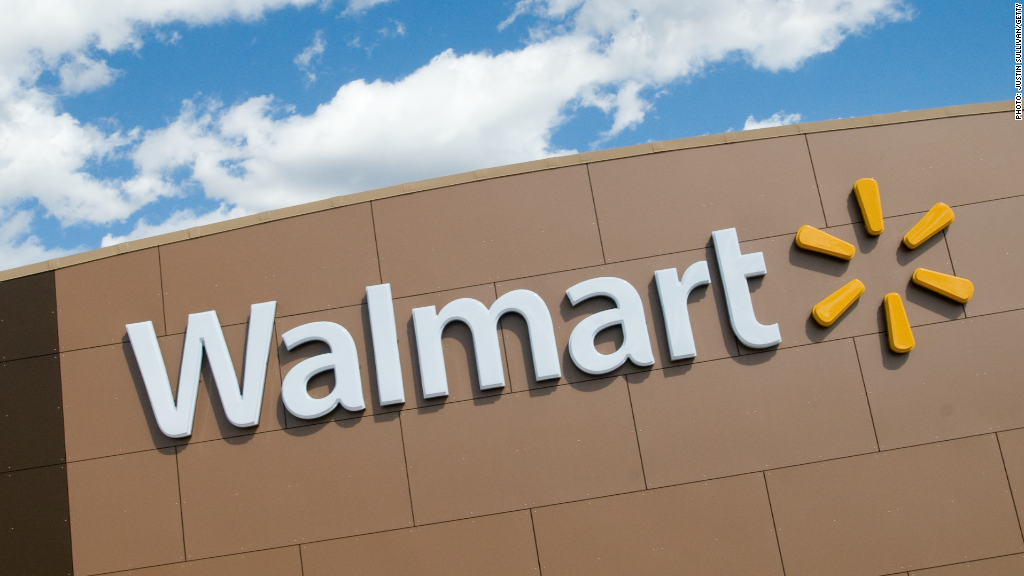 Some employees at about 1,400 Walmart stores could see their wages climb in 2015 due to increases in their state's minimum wage.
There are 20 states where the minimum wage is set to rise on Jan. 1, and another four states plus Washington D.C. where the wages are due to go up later in the year.
According to a state-by-state breakdown of stores in Walmart (WMT) financial filings, there were just more 1,400 stores in those 24 states as of Jan. 31 of last year, though that number has likely increased due to Walmart expansion plans. There are a little more than 200 Sam's Clubs in those 24 states as well.
Walmart has become a focus of activists who want to raise the federal minimum wage, with aggrieved Walmart workers and their advocates protesting outside of stores. Walmart is the nation's largest private sector employer with 1.4 million U.S. employees, according to company filings.
CEO Doug McMillon told reporters last month that there were less than 6,000 of those employees who are paid the national minimum wage of $7.25 an hour, and that the company was moving towards paying all of its employees more than the federal minimum. But he did not give a breakdown as to how many were paid the minimum allowed by state law, which is currently as high as $9.32 an hour in Washington.
Related: Red leaning states say yet to higher minimum wage
Walmart has said it does not oppose the Obama administration's proposal to raise the national minimum wage $10.10. The company would actually a benefit from higher wages for low-wage workers since many of those minimum wage workers are shoppers at its stores. But other business groups, such as the U.S. Chamber of Commerce and the National Retail Federation have opposed a minimum wage increase and have been able to beat back any attempts in Congress to raise the federal minimum.
Reuters reported that Walmart management sent a memo to store managers detailing the extent of the pay increases that would take place due to the changes in state minimums. Walmart's spokespeople were not immediate available to comment on that report.