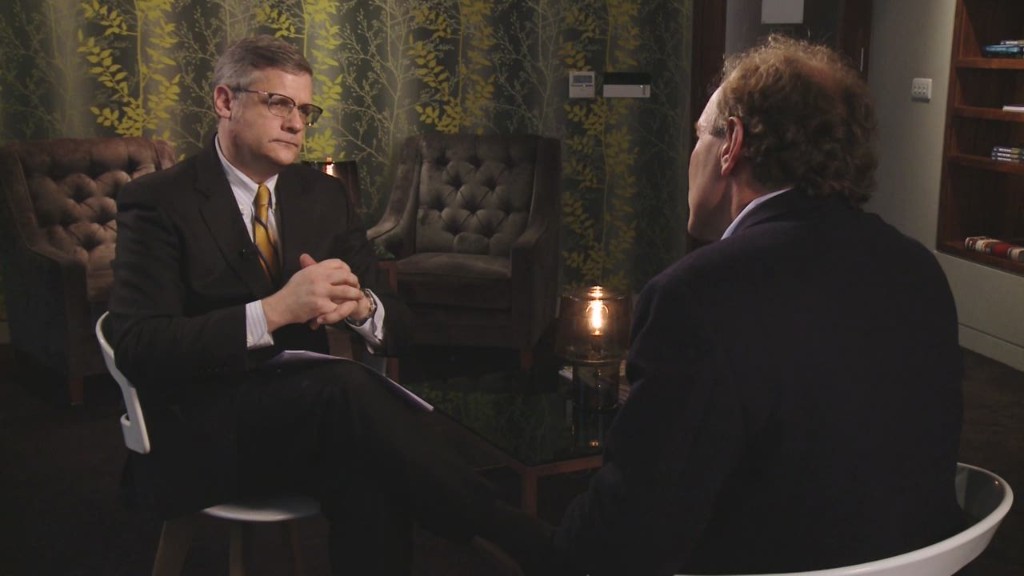 Google and Microsoft have joined a growing chorus of businesses that oppose Marriott's attempt to block guests' Wi-Fi hotspots in their hotel rooms.
Marriott (MAR) and the hotel lobby American Hospitality & Lodging Association asked the FCC this summer to allow hotels to deploy equipment that prevents people from turning their phones into Wi-Fi hotspots.
In order to avoid pricey hotel Wi-Fi charges, many guests opt to use their data allotment from their cell phone provider, connecting their laptops to the Internet via their smartphones.
At Marriott connection rates start at $14.95 per day. For $19.95, guests get "enhanced high speed Internet" which includes video chatting, downloading large files and streaming video.
In its petition to the FCC, Marriott and the hotel lobby argued that guests can use their smartphones or Mi-Fi devices to launch an attack against a hotel's Wi-Fi network or threaten other guests' privacy (by stealing their credit card data or other personal information). They also said that those gadgets can interfere with the hotel's Wi-Fi, slowing down speeds for other customers.
"If a hotel is powerless to address such activities to ensure the security and reliability of its Wi-Fi network on its premises, both the hotel and its guests would suffer," Marriott said in its filing.
Related: 5 ways to make your Wi-Fi faster
Most of the 21 responses to Marriott's request basically boil down to this: The hotel industry simply wants to keep charging people exorbitant rates for Wi-Fi.
"If a customer arrives at a hotel with her own Mi-Fi device and the hotel interferes with the customer's connection to that personal hotspot, the hotel can effectively force the customer to purchase the hotel's Wi-Fi services to gain access, even though the customer has already paid her mobile operator for personal hotspot capability," said Microsoft (MSFT) in a filing to the FCC opposing Marriott's request.
Google (GOOGL) agreed. In its filing the search giant said blocking access to personal Wi-Fi hotspots "would undermine the public interest."
The wireless industry lobby and other wireless providers have also asked the FCC not to accept Marriott's request.