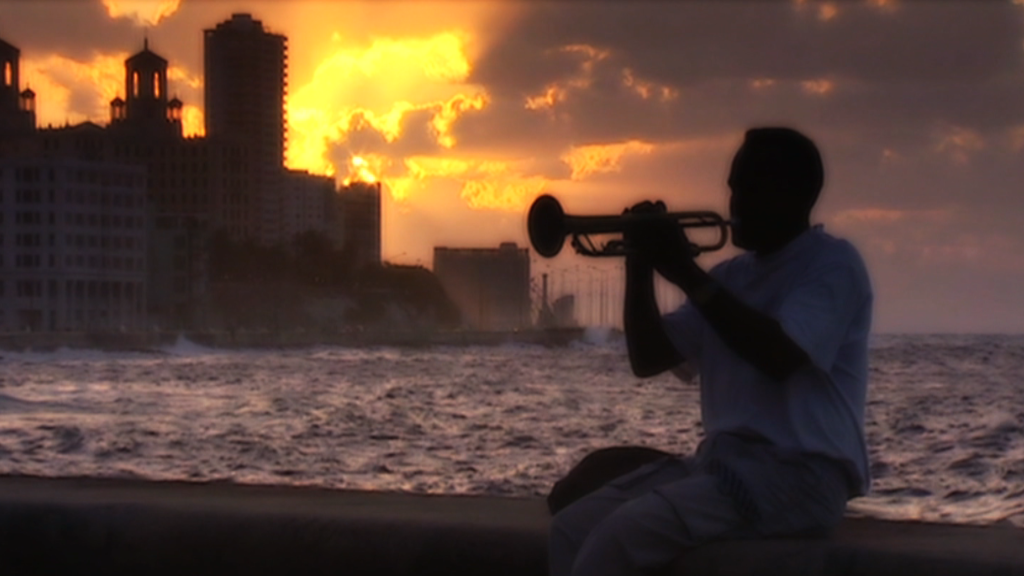 Brenda Priddy makes her living as a spy photographer.
But she doesn't work for any government. Instead, she sells her photos of cars and trucks -- usually vehicles that have not yet been revealed to the public -- to car magazines and auto enthusiast web sites hungry for even a camouflaged glimpse of an upcoming model.
Generally speaking, automakers don't appreciate what she does.
But lately she's found a friendlier place to indulge her passion for automotive photography, a place where the cars are ancient and often decrepit but people are eager to show them off: Cuba.
New cars, in this communist country, which has been under a U.S. trade embargo since the early 1960s, are difficult and expensive to acquire. But passionate -- and largely impoverished -- owners have kept the now ancient American cars that were on the road before the embargo still rolling with a mixture of grit, ingenuity and whatever parts they can gather.
The cars are often hard to recognize after decades of repainting and modification, but there are some classics under all that body work.
"It might have 10 coats of house paint on it to keep the rust from spreading," Priddy said.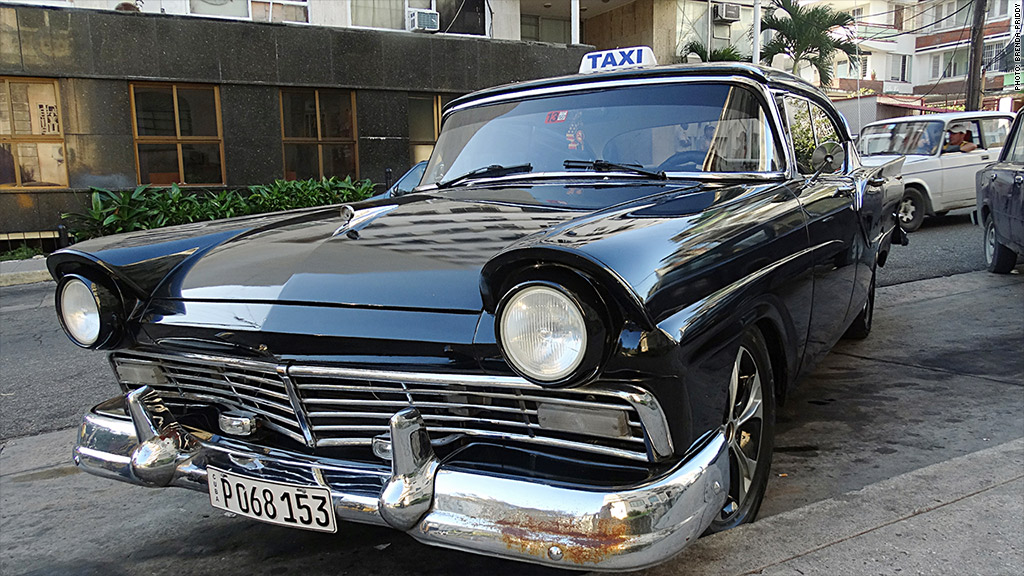 In most cases these automobiles are, literally, a mere shell of what they used to be. While the body might be that of a 1957 Ford, the engine is more likely from a Mercedes-Benz (DDAIY) or a Peugeot. Even the body itself might even have been significantly changed. Cars are stretched for new roles as taxicabs. Roofs might have been cut off to turn hardtops into a convertibles.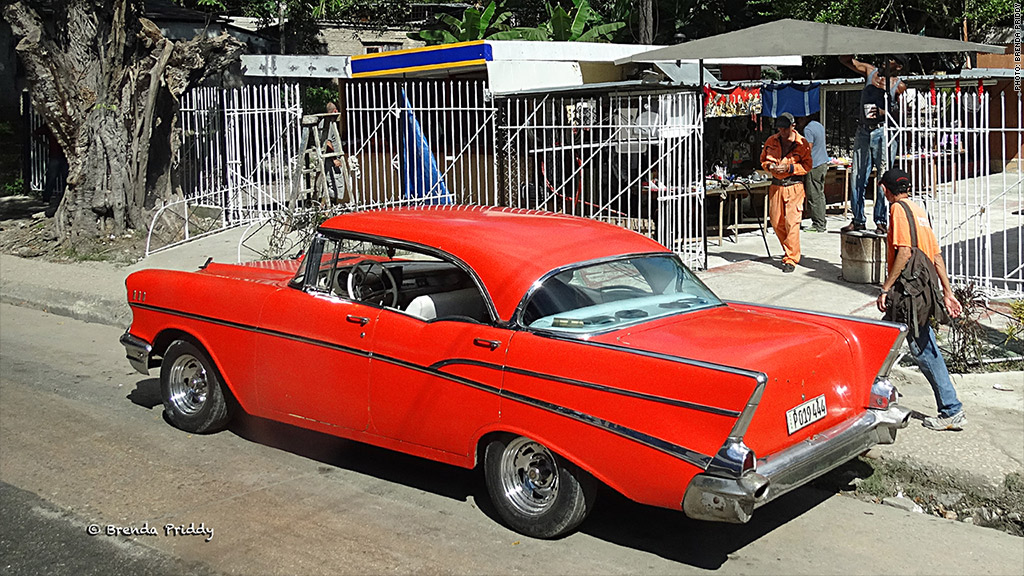 Priddy went to Cuba in 2013 as part of a cultural exchange program and quickly became drawn to the island's time-warp car culture. She then organized a car-focused cultural exchange trip of her own earlier this year taking with her, among others, auto company executives, an automotive museum curator and a retired car magazine art director.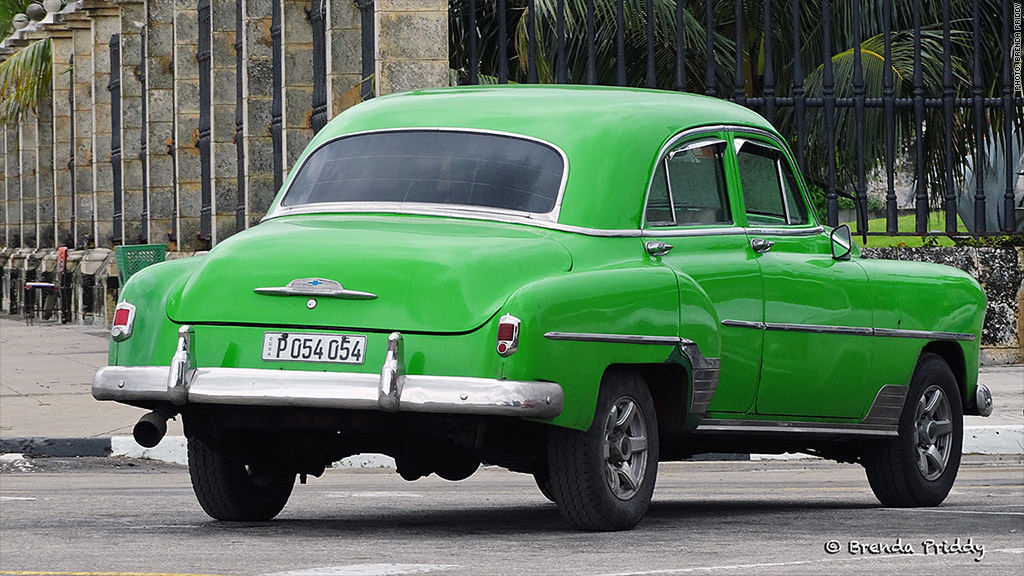 The group visited Cuba's national car museum in Havana and spent a couple of days with members of the city's biggest car club.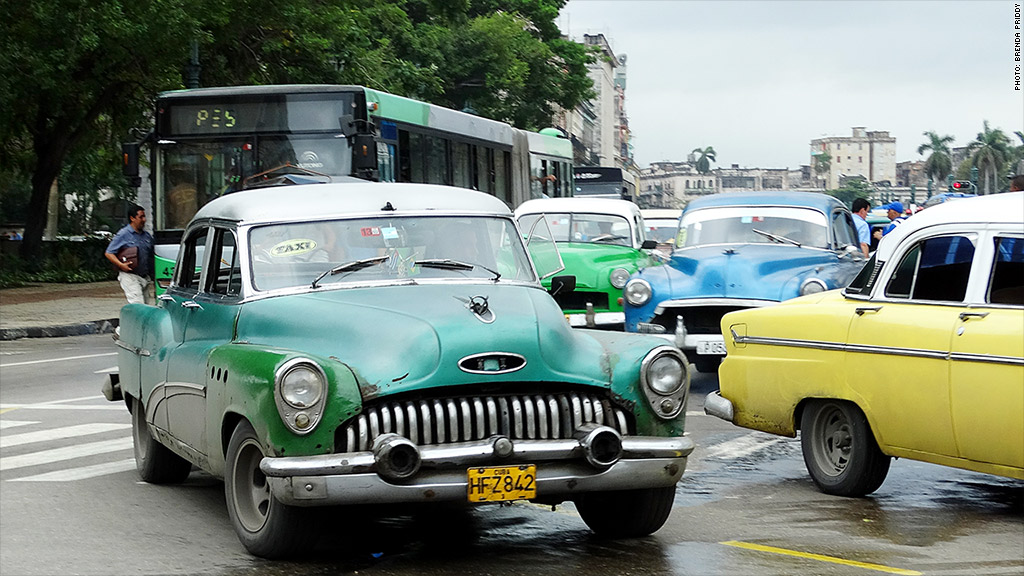 "They're so happy for people to have an interest in their cars," she said.
There are Russian, French and Asian cars on the roads of Havana, she said, and they're usually much newer than and in better shape than these American models, but it's clearly General Motors (GM), Ford (F) and Chrysler (FCAM) products for which people have the most affection.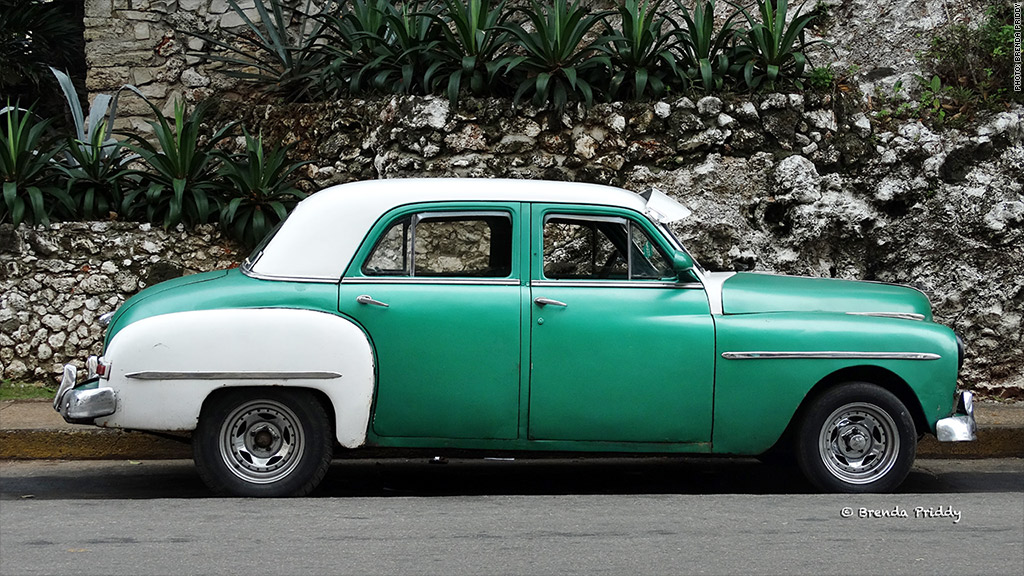 "They love their American cars," she said.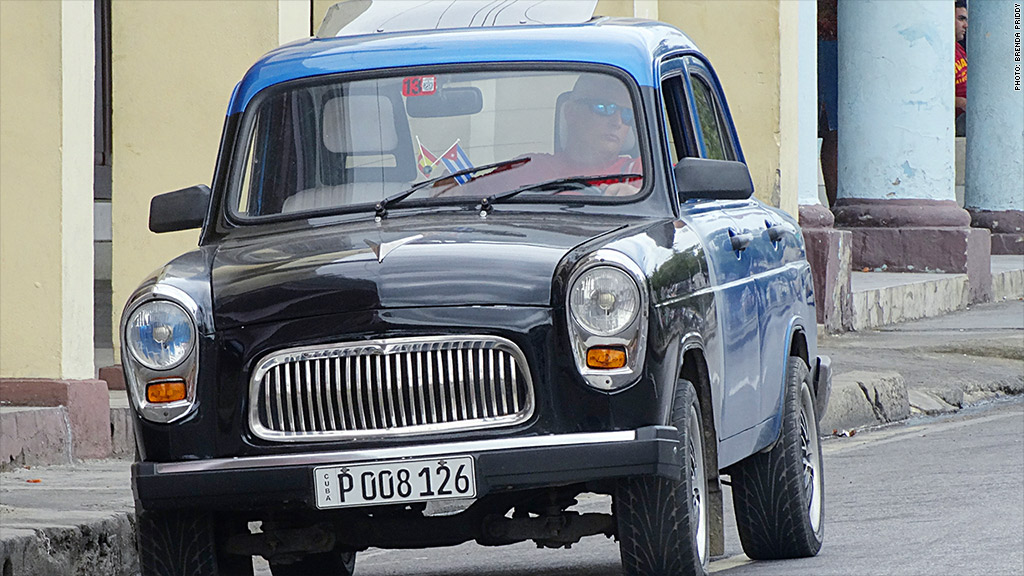 Even though these cars are hardly in original condition, their owners are proud of the machines and the lengths to which they've gone to keep them running.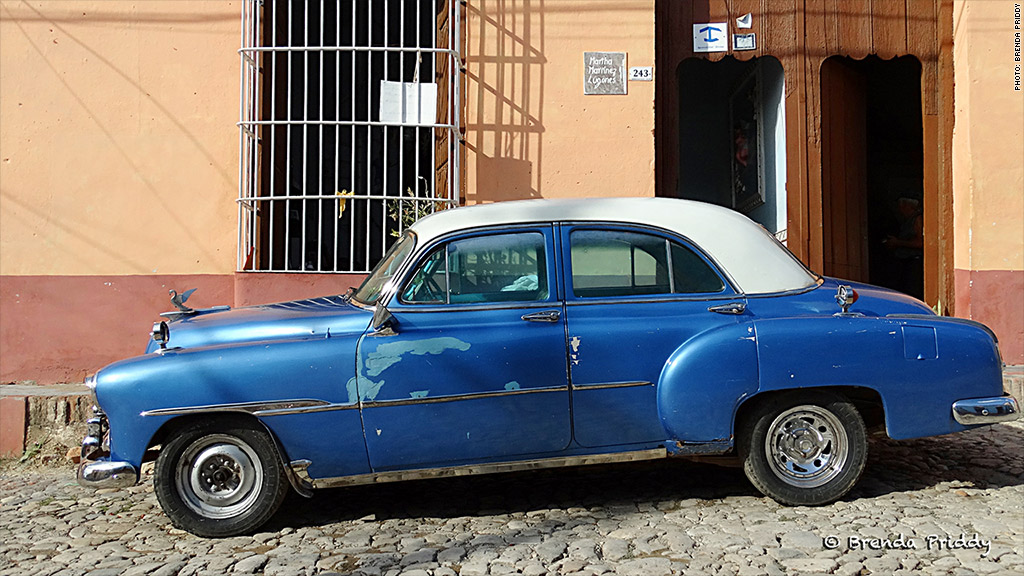 For the relative few who have real money to spend, American car parts can be had through couriers who buy the parts in the United States and simply bring them in their luggage on trips to Cuba.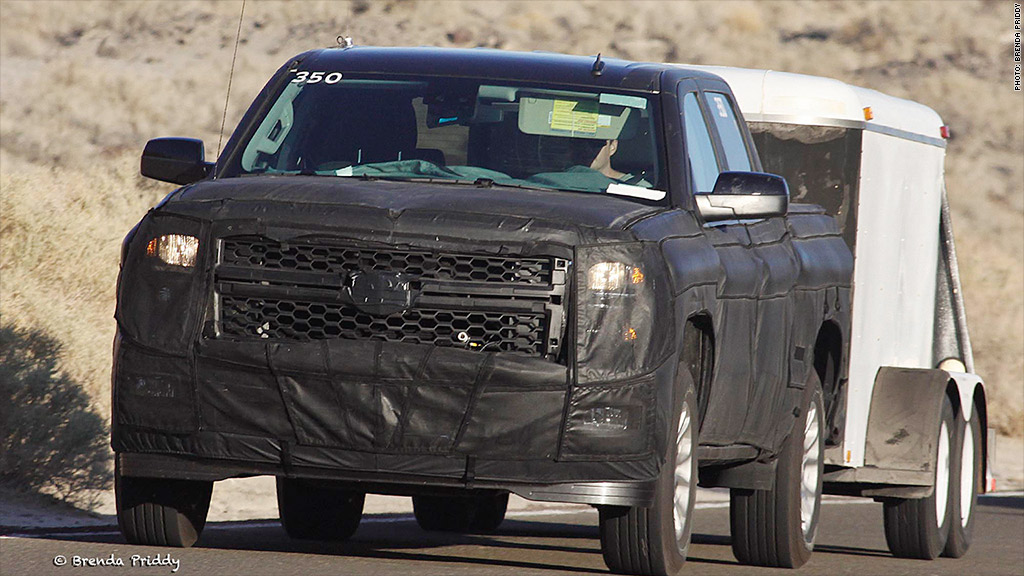 So far, Priddy has taken over 50,000 photos of Cuba's cars and is planning another Cuban car tour later this year.
Related: Criminal's muscle car collection auctioned for $2.5 million
Related: 10 most expensive cars sold at Pebble Beach
Related: Most powerful American cars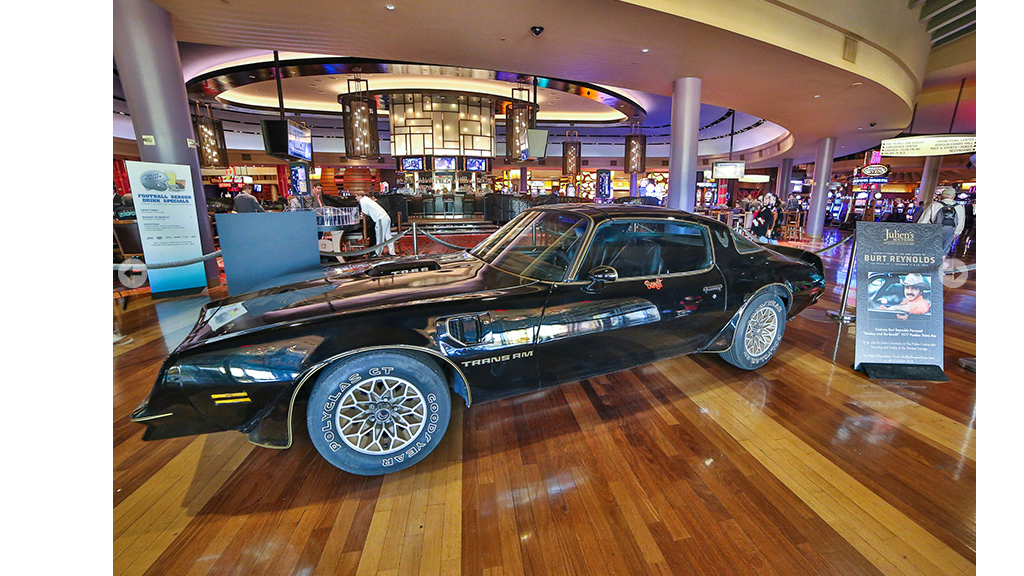 Experts from Hagerty Insurance assisted with identifying the cars shown in these photographs.