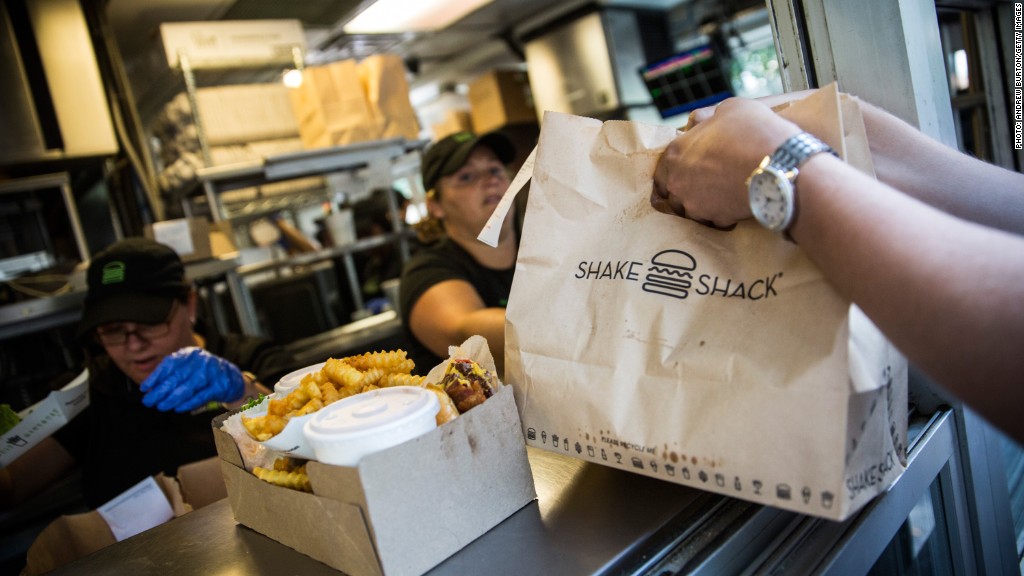 Shake Shack is going public, betting that the burgers and shakes loved by Main Street will be also be popular on Wall Street.
The burger joint filed for an IPO Monday, about 10 years after it opened its first location in Manhattan's Madison Square Park.
Shake Shack is seeking to raise $100 million and to list on the New York Stock Exchange under ticker symbol SHAK.
What started as a hot dog truck in New York City in 2001 has grown to become a chain with 63 locations around the world, everywhere from Istanbul to Dubai. The line still can wrap around the park at its original New York City location (where a kiosk has replaced the truck) as people wait to order a burger, fries, shakes, frozen custard, beer and wine.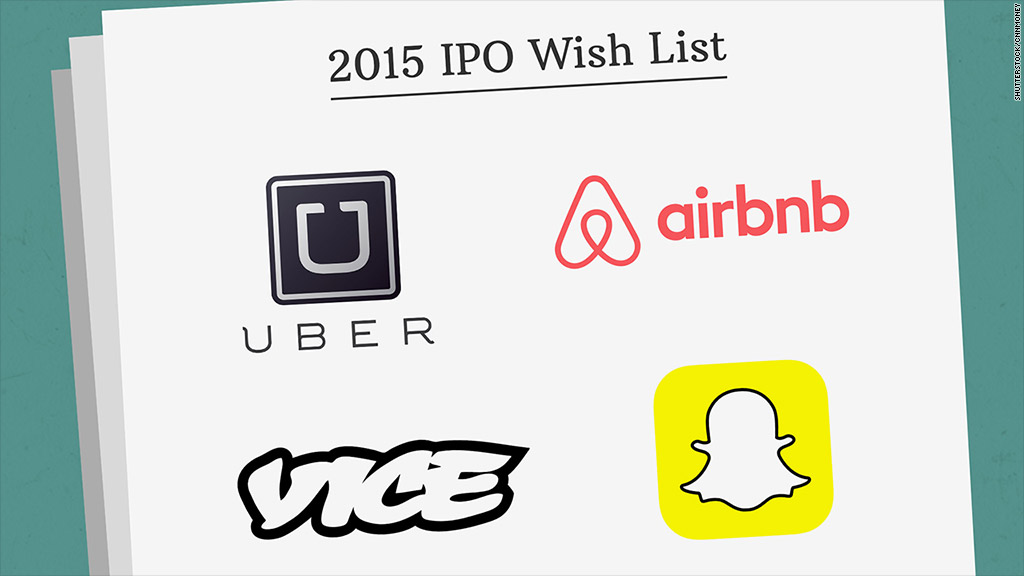 Shake Shack opened seven locations in the U.S. during 2013. That drove annual sales up 40% to nearly $79 million. The company earned $5.4 million last year.
It is owned by the privately held Union Square Hospitality Group.