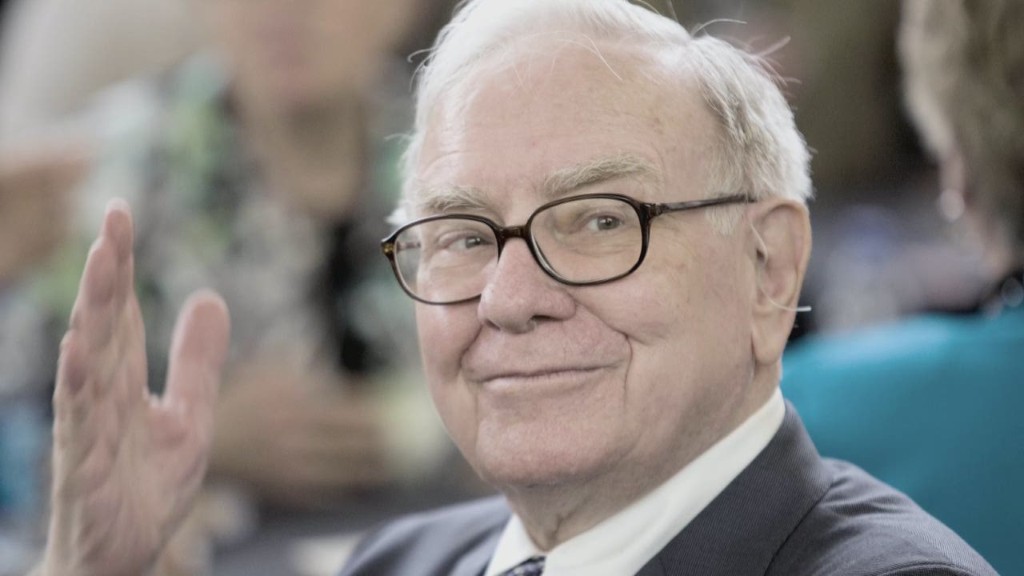 Forget naughty or nice. At the end of the year, billionaires look at how much money they made -- or lost.
Bill Ackman, who runs the hedge fund Pershing Square, had the best year among the "big guys." His portfolio gained nearly 47% this year, according to an analysis by iBillionaire.
His ace bet this year was on health care company Allergan (AGN), the maker of Botox. It turned out to be one of the best performing stocks of 2014 after two rival drugmakers got in a bidding war to take it over.
Related: Billionaire boom: Where the money is now
Ackman is a high conviction manager who likes to put a lot of money into a few stocks. It paid off this year thanks to Allergan and Canadian Pacific (CP), his second-largest position, which soared 27%.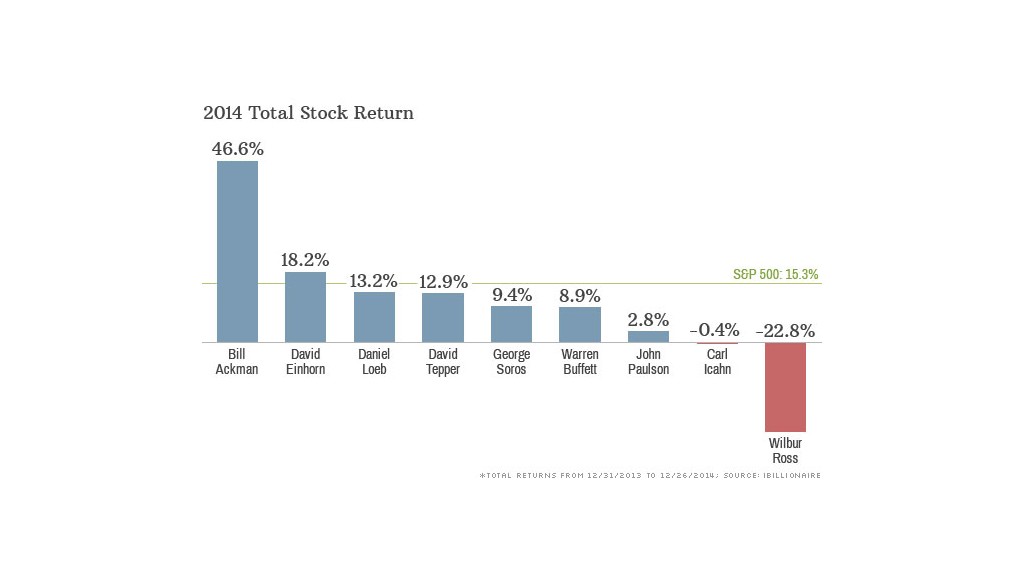 But the gains may not last. Canadian Pacific could be hurt by plunging oil prices and the pullback in the North American energy sector, which transports some goods via train.
Related: Investing is harder than poker, David Einhorn says
The sage of Omaha: Many investors know the name Warren Buffett. 2014 will go down as a "ho-hum" year for him. His portfolio of publicly traded stocks is on track to end the year up about 9%, according to iBillionaire. That's well below the 15% total return (including dividends) for the S&P 500.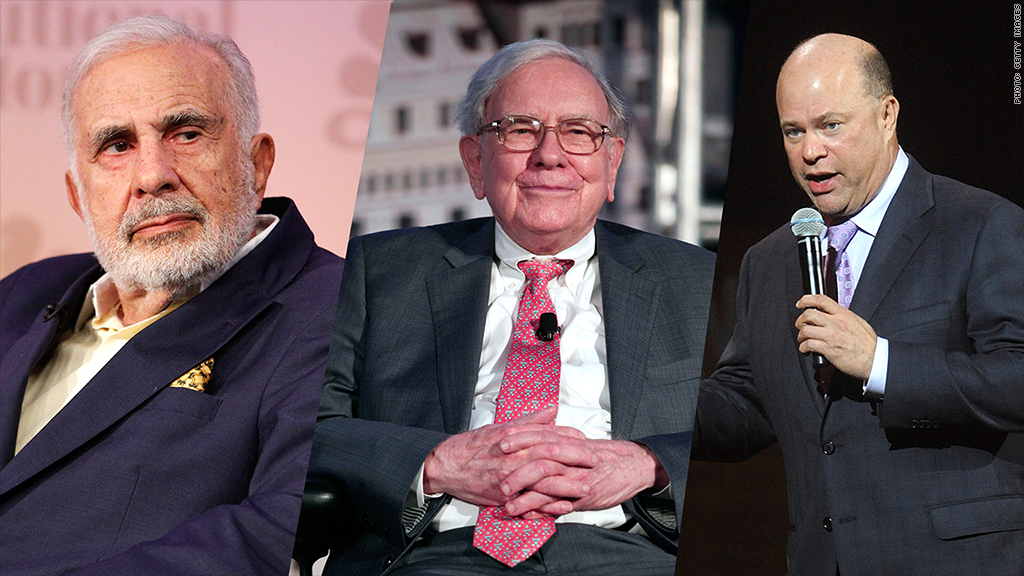 Buffett's largest stake is in the bank Wells Fargo (WFC). That was a winner for him as the bank grew lending and its asset management business, but his second-largest holding in Coke (KO) went sour as consumers around the world shifted away from sodas to other beverages.
The company Buffett may regret buying the most this year though is IBM (IBM). It's by far and away the worst performer among the 30 top American businesses in the Dow.
IBM is trying to reinvent itself by laying off workers and selling its chip unit at a loss. Buffett likes to stick with companies for the long-term, but so far, other investors aren't impressed with the turnaround plan.
Related: Warren Buffett loses $2 billion in two days
Next generation investors: While not as well known yet, David Tepper, the head of Appaloosa Management, is seen as a "next generation Buffett."
He actually beat Buffett this year, thanks largely to his investments in tech stocks like Facebook (FB).
"Another big trend from the next generation Buffetts is to be very bullish on airlines. A few months ago that didn't make sense, but now that oil is down so much, Delta (DAL) is up 80%," says Raul Moreno, CEO and co-founder of the iBillionaire website, app and ETF.
While energy has taken a beating this year and hurt some of these billionaire's portfolios, many of them are actually adding to their positions.
Related: The best stocks of 2014
The losers of 2014: That's certainly the case for Carl Icahn, one of the year's biggest laggards. He is on track to finish 2014 slightly negative thanks to his energy holdings in Ichan Enterprises.
But the uber wealthy investor having the worst year out of all the managers that iBillionaire tracks is Wilbur Ross. He's the head of WL Ross & Co., which was acquired by Invesco in recent years.
Distressed assets are his specialty, but his own portfolio looks in need of some rescuing this calendar year as over half his portfolio is in Navigator Holdings (NVGS), a shipping company that transports liquefied gas. The stock is down about 26%.
Ross' second largest position is in Exco Resources (XCO), an energy company that lost 60% of its value this year.
"When companies go down, billionaires become more aggressive and buy more," Moreno says.