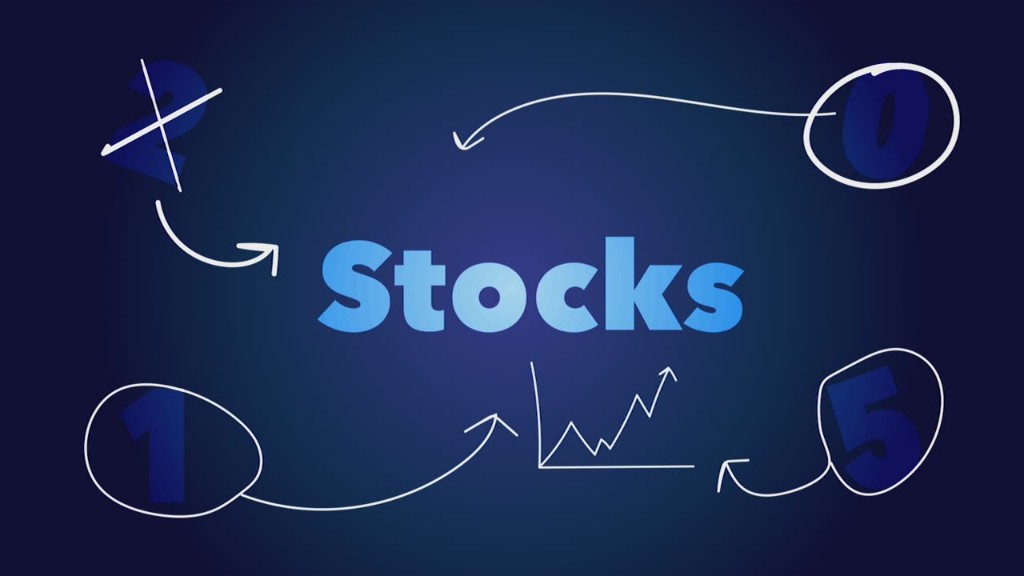 I don't have a problem going out on a limb. It paid off two years ago when I singled out five stocks that I thought should bounce back in 2013 after losing ground in 2012.
The five stocks went on to rise by as little as 67% and as much as 195% in 2013.
Last December's installment was a disaster. Three of the five may have posted modest gains of 3%, 17%, and 23% in 2014, but the other two plunged 77% and 81%.
Ouch! I'm going to go out on the same limb, singling out some big sinkers in 2014 that I can see bouncing back in the year ahead.
1. SodaStream, down 57% in 2014
The company behind the namesake beverage maker has shed more than half of its value this year, and it's easy to see why. The once popular system that turns still water into soda has been fading in appeal, especially in the U.S. where revenue plunged 41% in its latest quarter.
Things could be worse. Europe is holding up considerably better, and that's a larger and more established market for SodaStream (SODA). It's also very profitable, even during this recent lull.
Related: More Evidence Apple's First Quarter Will Be Huge
SodaStream has a plan to bounce back in 2015. It's repositioning its marketing strategy, emphasizing the machine's ability to make sparkling water instead of syrupy sodas that have fallen out of favor in a country obsessed with childhood obesity. It will also be closing a controversial factory located in the disputed West Bank settlement. Turning its stateside operations will take time, but the stock has fallen so hard this year that even signs of bottoming out should reward today's investors.
2. Twitter, down 41% in 2014
One of the hottest IPOs of 2013 has been a dud this year. Unlike SodaStream, it's not as if Twitter (TWTR)'s fundamentals have shown signs of cracking. Revenue has more than doubled through the first three quarters, and the social media darling is now profitable on an adjusted basis. The one thing holding Twitter back was the lofty valuation it carried over into this year after going public with a rocket of hype 13 months ago.
Related: Will Google Start Giving Back to Shareholders in 2015?
Twitter is still trading comfortably above last November's IPO price of $26, but at least now expectations are more realistic. Twitter's in a better place than it was when it peaked at roughly twice today's price last December. It's improving the monetization of its growing traffic, and recent tests of "Buy Now" buttons could blow the roof off of Twitter's growth in 2015.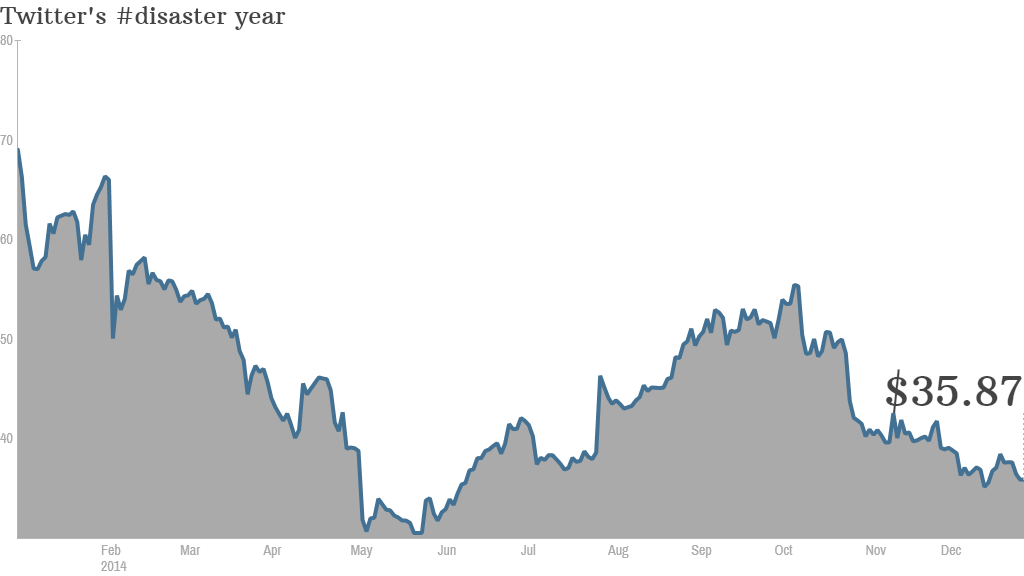 3. CalAmp, down 37% in 2014
The "Internet of Things" was supposed to be CalAmp (CAMP)'s ticket to ride in 2014. The wireless communications specialist's ability to help devices interact with other objects was supposed to be a defining trend this year, but it hasn't played out that way.
CalAmp's wireless datacom business is still carrying its weight, but the 10% year-over-year growth in revenue that it just posted for its recent quarter isn't wowing the market. It sees that growth accelerating for the current quarter, but its slumping satellite business forced it into offering guidance for the new fiscal quarter that fell short of expectations. The good news for CalAmp is that machine-to-machine applications should pick up steam in the coming years, and analysts see revenue growth accelerating in the next fiscal year.
Related: Warren Buffett Tells You How to Turn $40 Into $10 Million
4. Groupon, down 33% in 2014
Investors of the leading daily deals leader should learn to appreciate the odd-numbered years and fear the even-numbered ones. Groupon (GRPN)was a hot debutante when it went public in late 2011. The stock then went on to shed 76% of its value in 2012, only to make some of that back when it soared 142% in 2013. It has surrendered a third of its value in 2014.
Going out on a limb and predicting that Groupon will move higher in 2015 is not based on the odd-year streak that has served it well in 2011 and 2013. That wouldn't be prudent. Groupon's chances for success in the year ahead are based on momentum. The same company that was once struggling overseas is starting to shine as a globetrotter through organic and acquired growth. Gross billings in its latest quarter soared 39% with most of that octane coming outside of its home turf.
Daily deals aren't what they used to be. Merchants aren't entirely sold on the merits of offering discounted deals where they are handing over roughly half of the voucher value to Groupon. However, Groupon's Rolodex is widening, and it's getting better at pitching related services beyond the flash sales that put the company on the map.
Related: Social Security: 5 Facts You Must Know
5. Chuy's Holdings, down 46% in 2014
Step into one of the 59 Chuy (CHUY)'s locations and you'll be in a festive environment. The full-service restaurants serve up bottomless chips and Mexican eats in a lively environment with Elvis Presley shrines and framed portraits of the pets of regulars. Stop by during Happy House and the makeshift car trunks in the bars open up as complimentary nacho bars. The only thing that hasn't been festive is its stock with the casual dining operator losing nearly half of its value.
Its popularity is still there. Chuy's is coming off of 17 straight quarters of positive comparable-store sales. The rub at Chuy's has been a margin crunch that has resulted in the chain falling short of Wall Street's profit targets for three consecutive quarters. That's not a good thing, of course, but at least the longer streak of positive comps shows that the concept itself doesn't have a problem. That would be a harder setback to overcome. With Chuy's still early in its expansion, it has years of entering new markets before it comes close to saturating the market like larger eateries.
Rick Munarriz has written for Motley Fool since 1995. H's a consumer and tech stocks specialist.