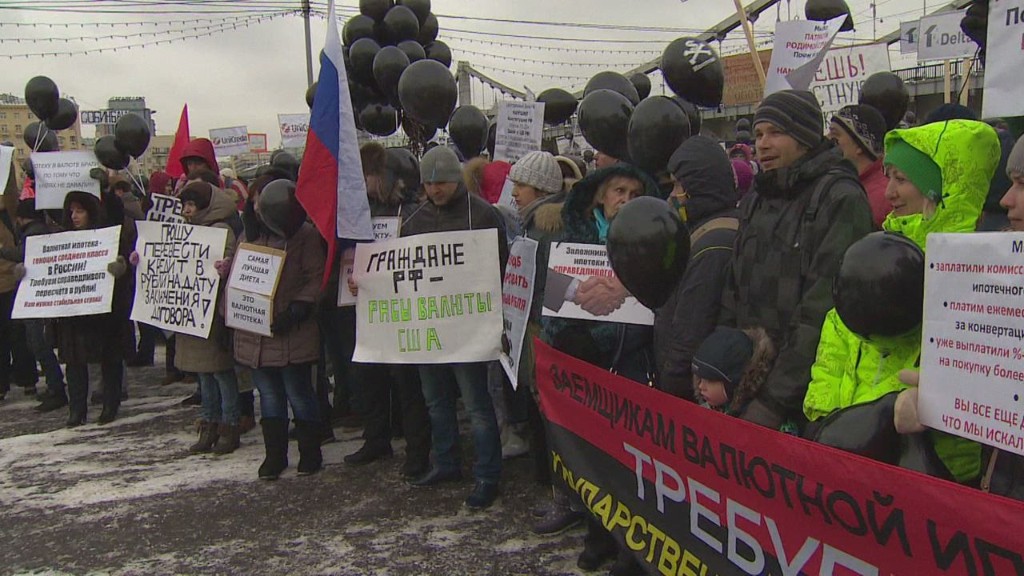 The Russian government is pumping money into big companies that are being starved for cash by Western sanctions.
In the past week alone, it invested 100 billion rubles ($1.7 billion) in Russian bank VTB and nearly 40 billion rubles ($680 million) in Gazprombank.
The two banks are among Russia's biggest financial institutions and were barred last year from raising funds from U.S. and European markets.
The government has also reportedly given 150 billion rubles ($2.6 billion) to support a major natural gas project owned by Novatek, a massive Russian energy firm that has also been hit with sanctions.
Russia's economy is shrinking, its currency has plunged by over 40% in the last year, and inflation is running rampant as the country struggles with Western sanctions and a drop in oil prices.
Many investors and depositors are pulling money out of their Russian accounts -- weakening capital levels at the banks. This, in turn, means Russian financial institutions have less to lend to local companies, a trend that threatens to further squeeze the fragile economy.
Related: Russia slashing vodka prices as economy reels
The Russian government has committed to providing extra capital to banks this year.
VTB said it's expecting a bigger round of cash from government coffers in the next few months. Gazprombank has reportedly asked for more money as well.
In mid-December, midsize Russian lender Trust Bank collapsed and authorities rushed to its aid.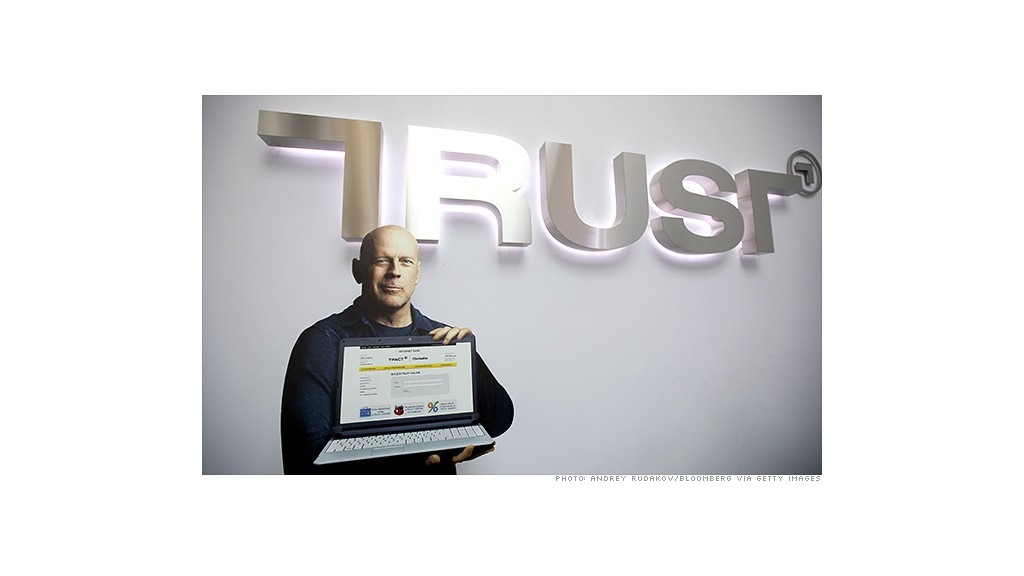 The rate at which banks lend to each other for short periods, known as the interbank lending rate, has surged in Russia. Overnight rates are around 16%, which shows that even financial institutions are wary of lending to each other -- intensifying their reliance on government handouts.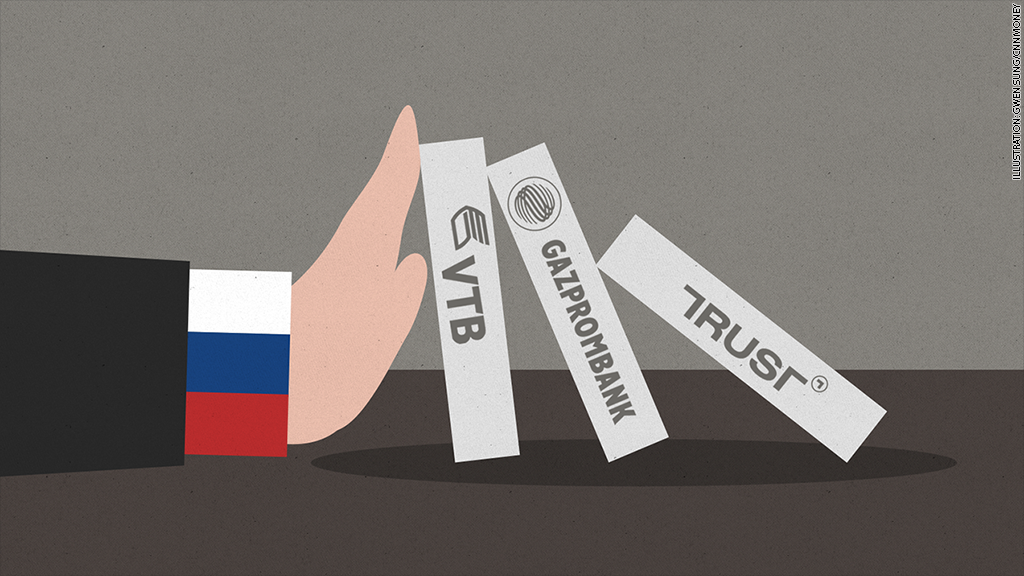 Russia's central bank has been running down its stash of foreign cash to try to stabilize its currency and contain the economic crisis.
Over the course of 2014 the central bank burned through more than $120 billion in foreign currency supplies. It now has $388.5 billion left in total international reserves, including gold and other liquid foreign assets.