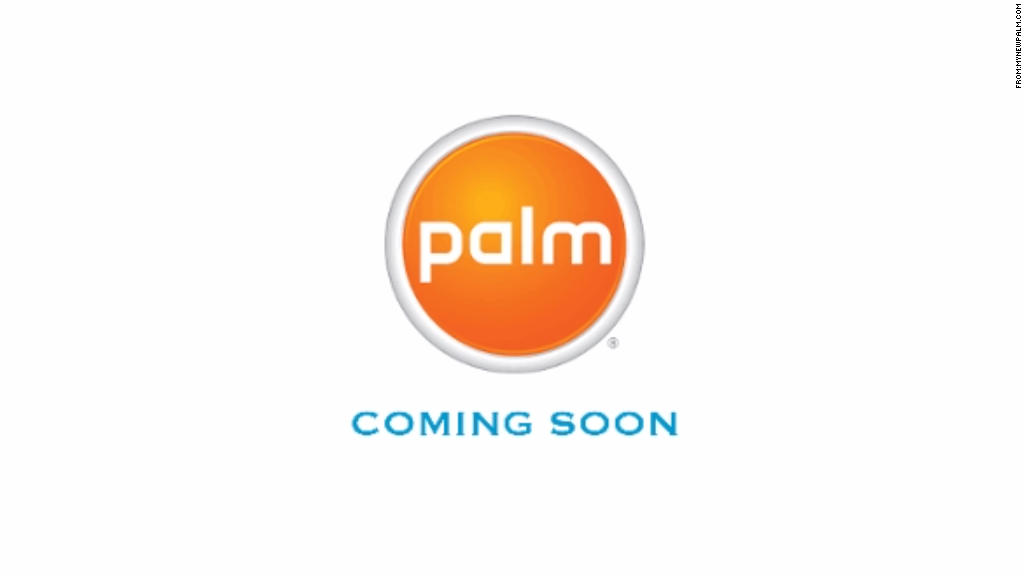 Long forgotten and sold off for scrap, Palm might be about to make a comeback.
The 19-year old tech company was known for its wildly successful "Pilot" personal digital assistant gadgets in the late 1990s and early 2000s. It is also known for its disastrous bet-the-farm attempt to create an iPhone killer -- and its subsequent rapid demise.
But just days before the tech industry's Consumer Electronics Show, Palm has reappeared. A website, mynewpalm.com, displays the Palm logo with a looping message: "Coming soon," and "Smart move."
Anyone can create a website. But some sleuthing by tech blog WebOS Nation suggests that this might be the real thing.
Hewlett-Packard (HPQ) bought Palm in 2010, but its trademarks were transferred on Dec. 23 to a shell company called "Wide Progress Global Limited Co," according to the United States Patent and Trademark Office.
Nicolas Zibell is listed as an executive at Wide Progress Global -- Zibell is also president of the Americas at Alcatel Onetouch, a Chinese smartphone maker. The "Smart move" slogan under the Palm logo on mynewpalm.com just happens to be the slogan of Alcatel Onetouch.
Hmmm...
Related: BlackBerry ends 2014 on a sour note
So what would Alcatel Onetouch do with Palm? Although the company has made some headway in developing regions, including Latin America, it has failed to keep pace with Xiaomi and other Chinese brands. Buying an American brand could help Alcatel Onetouch expand its reach -- perhaps even in the United States.
But Palm is a seriously damaged brand.
After the iPhone killed its PDA and Treo smartphone business, Palm regrouped and posed the first real challenge to Apple's smartphone dominance. Palm debuted its Pre smart phone in January 2009, but it failed to gain any serious traction. Despite praise for the Pre's WebOS operating system, Google's Android phones quickly overshadowed Palm as the iPhone alternative of choice.
The smaller Palm Pixi never took off, the Pre 2 was a flop, and plans for the Pre 3 were cancelled.
HP bought Palm for $1.2 billion in 2010. Though HP said it would be "doubling down" on webOS in 2011, the company pulled the plug on the webOS-based TouchPad tablet after just 49 days on the market. HP then shut down its entire webOS smartphone lineup, saying none of its webOS products reached the company's internal sales targets.
LG bought webOS from HP in early 2013, and HP had been holding onto an essentially dead Palm brand ever since.