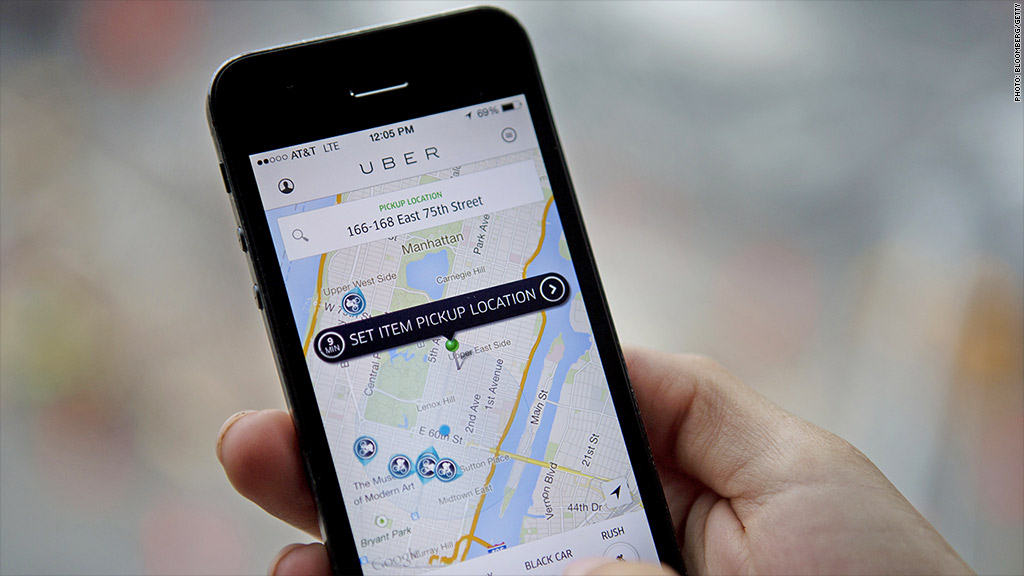 New Year's Eve was a great night for many Uber drivers as rates surged. CNNMoney took a snapshot of rates in six U.S. cities at 1:30 a.m. and monitored social media to see what riders in other cities were experiencing.
We found skyrocketing rates in unlikely places like Orlando, where Uber charged almost nine times its normal rate (20 cents per minute and $1.80 per mile).
In a blog post Friday, Uber said demand increased by 180% between 12:01 a.m. and 12:30 a.m. and that over 50% of surged trips happened between 12:30 and 2:30.
Our informal polling bore that out: At 2 a.m. in New York City, users paid six times the ordinary amount (40 cents a minute plus $2.15 per mile). One driver bragged about a $300 fare for a few short miles from midtown Manhattan to Brooklyn.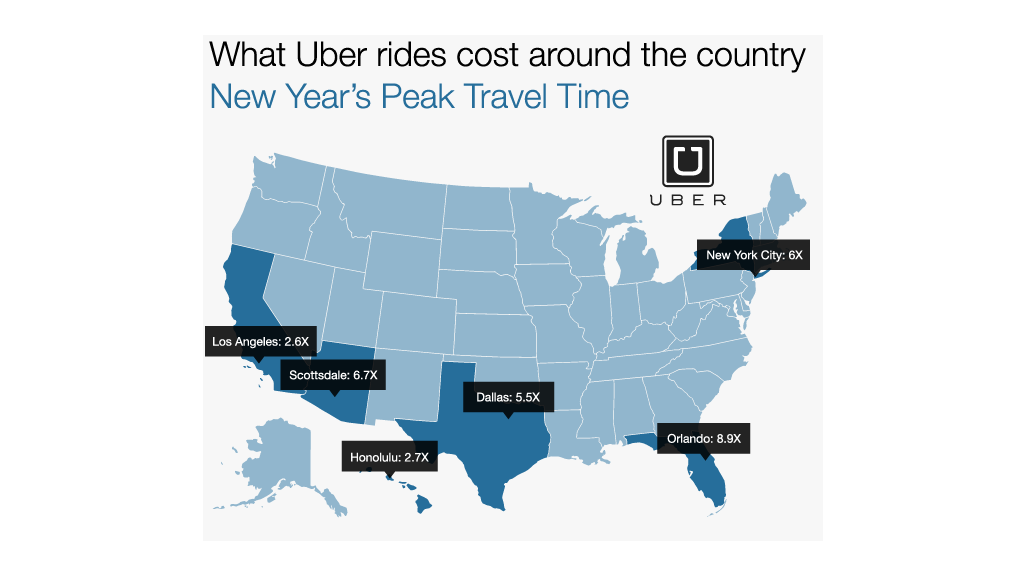 In New York City, we got "no-car-available" messages for UberX at 1:30 a.m. -- surprising since the company has justified its no-cap surge pricing policy by saying it ensures availability of rides.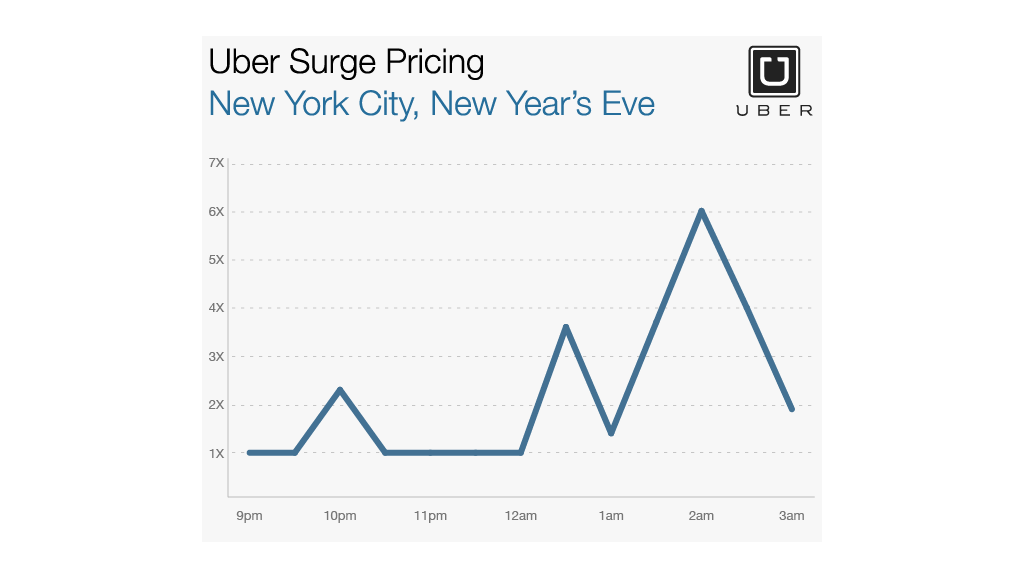 The company would not comment on the lack of availability, but in a 2012 blog post said, "Being unavailable, inconvenient is the opposite of Uber. This is a big part of why we do surge pricing. What good is it if we are as unavailable as a taxi system or an unreliable muni system on NYE?"