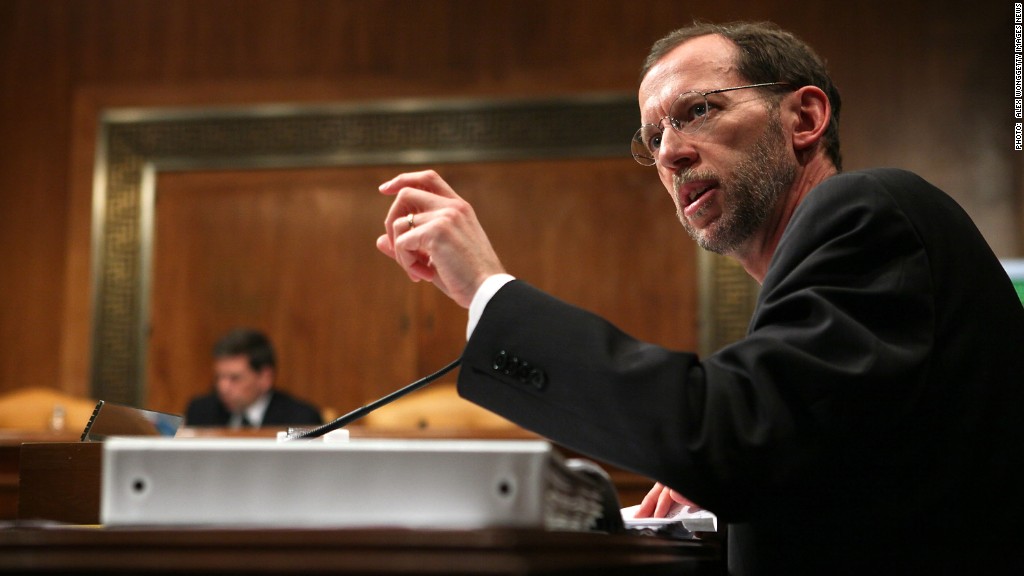 When Congress returns this week, it will be back in Republican hands. On their agenda, some say: replace Douglas Elmendorf.
He's the director of the Congressional Budget Office, or CBO, the non-partisan bean counter that tallies, or "scores," legislation and calculates estimates for lawmakers.
Those scores and answers can be controversial -- for example, how much does the sprawling Affordable Care Act cost? -- and some Republicans want the CBO to use a method they say produces more accurate results.
On Friday, several prominent Democratic senators -- including Chuck Schumer and Elizabeth Warren -- as well as independent Bernie Sanders want to keep Elmendorf in place and keep politics out of their decision.
"We acknowledge that it is the right of the new Republican majority to name a new director if it chooses to do so," the six senators wrote in a letter. "However, we strongly object to any effort to politicize this important office. Appointing a new CBO Director on the basis of ideology would fundamentally compromise the integrity of an institution that has served as a trusted scorekeeper."
They wrote there "are compelling reasons why he should remain in the position," including "continuity" in the role, and cited praise for Elmendorf from a key economic adviser to President George W. Bush.
The senators also criticized proposed changes to the way CBO scores legislation.
"We are also extremely concerned about the possible appointment of a new CBO Director who would use 'dynamic scoring' to hide the true costs of tax cuts or make critical government lending programs for students, veterans, small businesses, and others appear more costly than they actually are," they wrote.
But Republicans who support dynamic scoring say it would better account for economic growth that is a result of changes like tax breaks. Critics say producing an accurate dynamic score is very difficult. CBO says it has a longstanding tradition of scoring legislation without including "macroeconomic effects," which are "highly uncertain."
Related: Fire the Obamacare scorekeeper
Incoming House Budget Committee Chairman Tom Price is a proponent, and outgoing chairman Paul Ryan prepared a fact sheet that responds to the criticism.
"Uncertainty is inherent in the process of estimating the future fiscal and economic impact of proposed legislation," the committee wrote. "This uncertainty is present today in the conventional estimates prepared by CBO and JCT."
They continued: "As noted budget expert Yogi Berra once said, 'It's tough to make predictions, especially about the future.'"