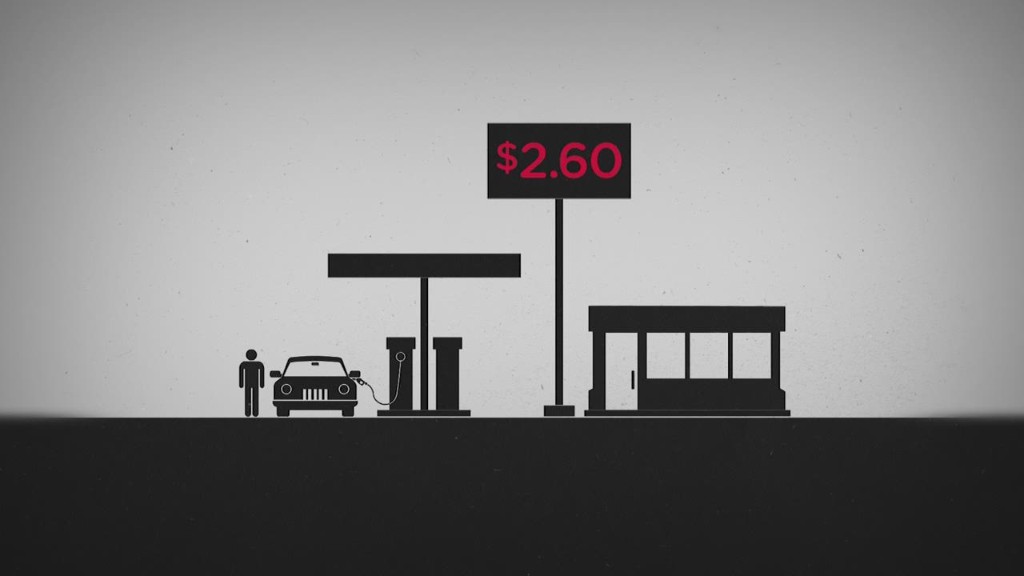 It's quite the sobering Monday on Wall Street as many traders and investors return from their holiday hiatus.
The Dow plunged 331 points, and stock markets around the world fell sharply.
What's going on? The main culprits of market jitters these days are falling oil prices and the souring global economy. Crude oil now trades at below $50 -- another psychological threshold for the market.
Experts now predict oil could go as low as $40 or even $30 a barrel. While that's great for U.S. consumers, who are enjoying gas prices of $2 or less not seen since the worst of the Great Recession, there comes a point when sustained low prices begin to really hurt energy company stocks and jobs in the U.S. and other countries around the world.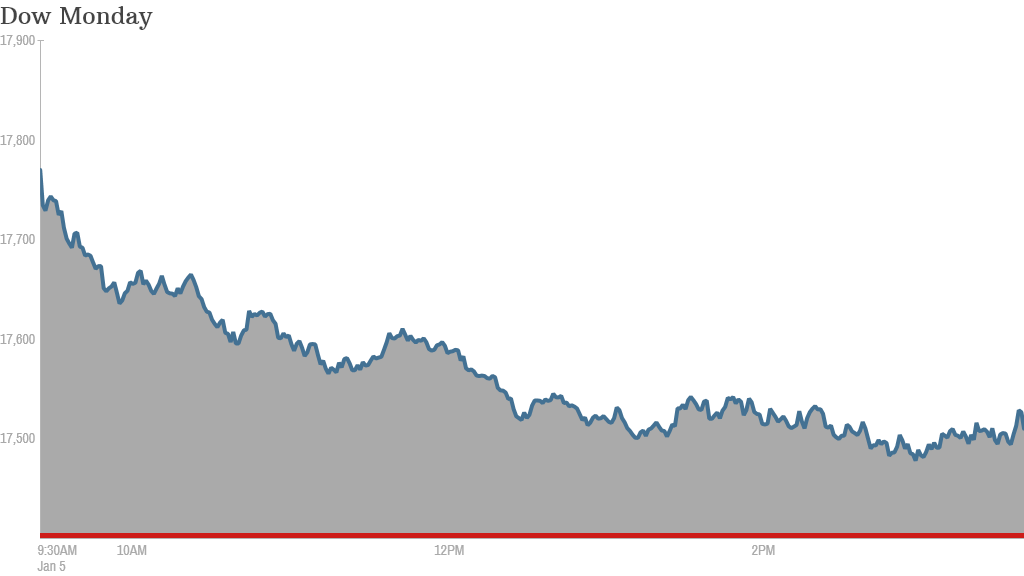 Related: Warning - Oil falls below $50
Today's biggest stock losers are almost all energy drillers -- Noble Energy (NBL), Diamond Offshore Drilling (DO)and Anadarko Petroleum (APC). The energy sector overall had its worst trading day since late November when oil first fell below $70.
Warning signs: But the bigger picture is that stocks are overdue for a correction -- when the market falls 10% or more. There was a close call in early October when U.S. markets dipped, but they never quite got to an official correction.
Goldman Sachs put out a warning note Monday, cautioning that professional investors may be "unduly bullish."
The bank's Sentiment Indicator is at 100 -- the highest possible level. Historically, that hasn't been good. When the indicator gets that high, it's usually followed by a decline in stocks in the following six weeks.
CNNMoney's Fear & Greed Index went from "Neutral" a week ago to "Fear" today, another barometer showing that the sentiment on Wall Street is shifting back into anxious mode.
Related: Worried about stocks? Bonds look worse
Bonds & the euro: Perhaps the ultimate fear gauge is the yield on the U.S. 10-year Treasury bond. Whenever stocks look ugly, investors flee to American bonds. The yield fell steeply Monday -- coming very close to 2% again -- another key barrier that traders watch.
Then there's Europe. Already wobbling near a recession, Europe is struggling to keep Greece in the euro. The euro hit a 9-year low against the U.S. dollar Monday, and all the major European stock markets closing down 2% or more.
Stock pickers are still forecasting gains for 2015, but most say the uptick will be more modest in 2015 than the past few years of double-digit U.S. stock market gains. They also expect volatility to pick up.
Keep in mind that last January was the worst month of the year for stocks, which still closed the year breaking new records.