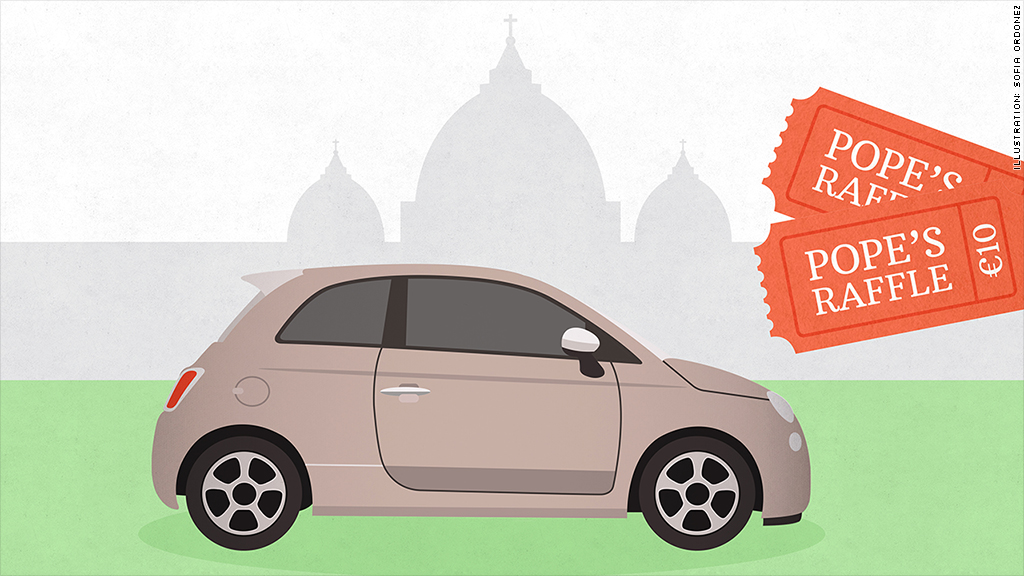 Always wanted to drive the pope's car? Now is your chance, if you're prepared to fly to Rome.
Pope Francis is holding a raffle to raise money for the poor and the top prize is his 4x4 Fiat Panda. But you can only buy the 10 euro tickets in the Vatican -- they're not available online.
Other items donated by the Pope include several bicycles, a camera, an espresso machine, a leather suitcase, and a panama hat.
All the prizes were presents to the leader of the world's 1.2 billion Catholics. The Vatican won't say who gave them, but it's clear from the list that some world leaders needn't worry about re-gifting.
The vegetable seeds given to the Pope by President Obama are not being raffled, nor is the honey produced in the Queen's gardens at Buckingham Palace.
All the money raised will go to charities supported by the Pope.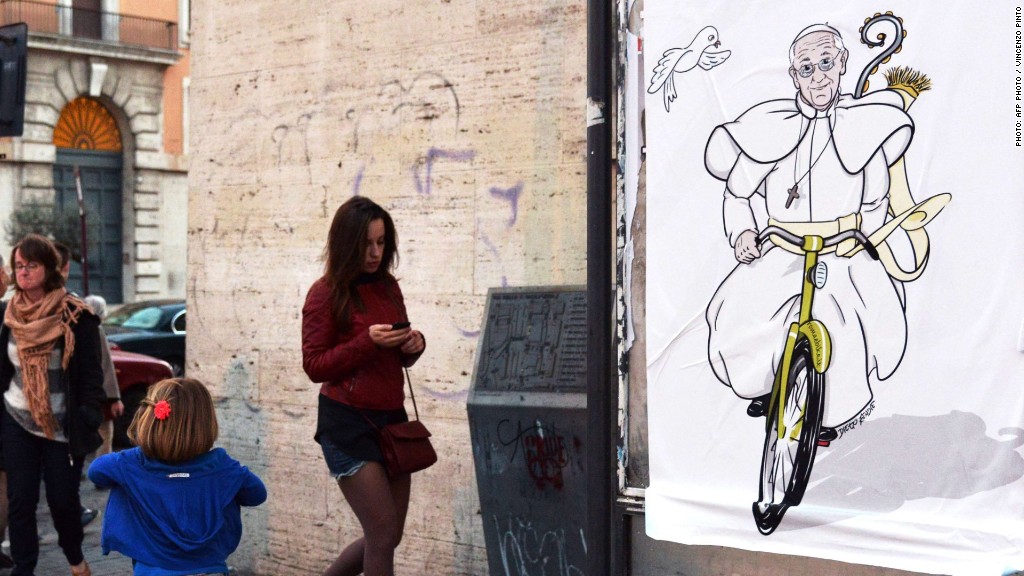 Ticket holders who miss out on one of the 13 main prizes in Thursday's draw can still hope to get one of around 30 unspecified "consolation" prizes the Vatican will offer.