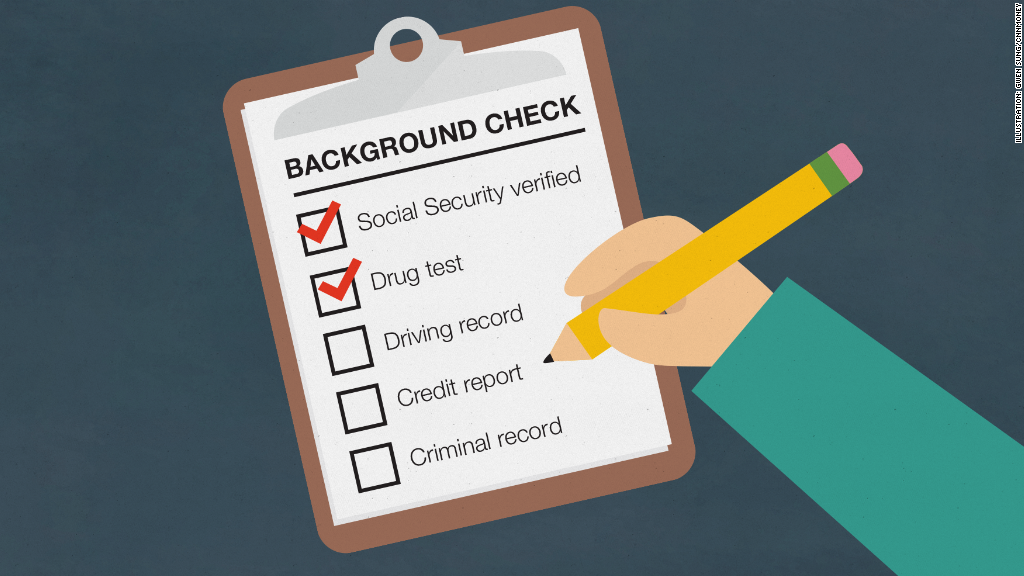 Liars, thieves, bad-news-bear execs, drug addicts, you name it - employers really don't want to hire trouble.
To cover their bases, many companies are hiring third-party screening firms to do a background check that goes well beyond checking your references and verifying your employment history.
Legally, they have to get your consent first. But once they start digging, they can find out everything from whether you have a penchant for drinking and driving to whether you have a hard time paying your bills on time.
Background reports may check for any number of items: criminal records, sex offenses, liens, judgments and bankruptcies, drug test results, as well as your education and income history.
And some items in a background check are very job-specific. For instance, if you're applying to be a truck driver or a traveling salesman, they may check your driving record to see if you've had any serious violations, such as DUIs, or if your license has ever been revoked.
Want to work for the financial services industry? They may run your credit report. While credit report requests have been on the decline -- and some states now prohibit employers from using them altogether -- federal guidelines allow employers to access credit reports as long as they have a "compelling business rationale."
Related: These resume lies are whoppers
If the job you're seeking is in law enforcement, they will ask for your fingerprints because it's required by law, said Angela Preston, vice president of compliance at Employee Screen IQ. Screeners and employment law experts both note, however, that the FBI fingerprint database used to check your criminal record is neither complete nor always accurate.
Employers may also check to see that you don't appear on any terrorist watch lists. While publicly available, some private companies have compiled them in one place, kept them updated and made them searchable, said Lester Rosen, CEO of Employment Screening Resources.
So what happens if a prospective employer finds something bad in your background check?
First, they must send you a letter that says something in your background report is a red flag and they must attach a copy of the report from the third-party screener.
Related: Big data is secretly scoring you
The employer must then give you time to correct the record or explain the issue. How long? The Fair Credit Reporting Act, which governs the treatment of consumer reports, doesn't specify but typically the minimum is 5 days, unless an individual state requires longer, according to NAPBS.
In reality, though, that's probably not enough time to correct any disputed information in your report, said Paul Stephen, director of policy and advocacy at the Privacy Rights Clearinghouse.
And the employer may still decide it's ultimately easier to move on to another candidate.
If it does, it must send you another letter - called an "adverse action" letter - indicating that the decision not to hire you was based on something in your background check, and it must furnish you with contact information for the firm that generated the report.
Want to get an idea of what employers might see about you? Stephen recommends requesting your own Lexis/Nexis Accurint Person Report, which is free.
There are other ways, of course, for an employer to get a beat on you: for instance, scanning social media. But employers are learning they can't necessarily rely on that information since they can't verify it.
At one point, companies were actually asking job applicants for their social media passwords, said Christine Cunneen, a board member of the National Association of Professional Background Screeners. But then some states, such as Arkansas and New Mexico, prohibited the practice and other states have proposed legislation to do so, although it is not prohibited at the federal level.
Employers looking to hire a C-suite candidate, meanwhile, may do a deeper search in court records, social media and news reports to ensure that he or she isn't embroiled in some nasty divorce, lawsuit or anything else that might attract negative publicity.
The good news in all this: if a company is conducting a background check on you it typically means you are a top contender for the job. Companies typically only screen the candidates that they really want.