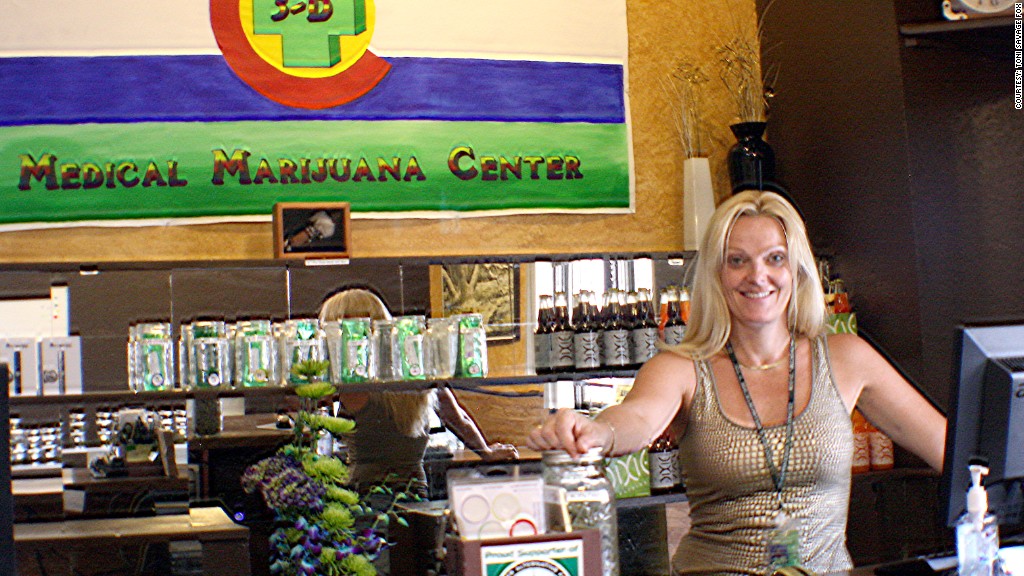 Toni Fox's business had the distinction of ringing up Colorado's first sale of recreational pot one year ago.
It was the beginning of an explosion of sales at her Denver marijuana shop, the 3D Cannabis Center.
Fox said her shop brought in $3.6 million in revenue for 2014.
That's a dramatic turnaround for Fox, whose business operated in the red in the four years she sold medical marijuana. Her best year was 2013, when her sales totaled $400,000.
Those days, she was lucky to sell $1,000 worth of medical marijuana a day. Now, she says she sells about $10,000 worth of pot to roughly 170 customers every day.
On January 1, 2014, the day marijuana became legal for recreational use in Colorado, Fox said hundreds of customers lined up outside her door.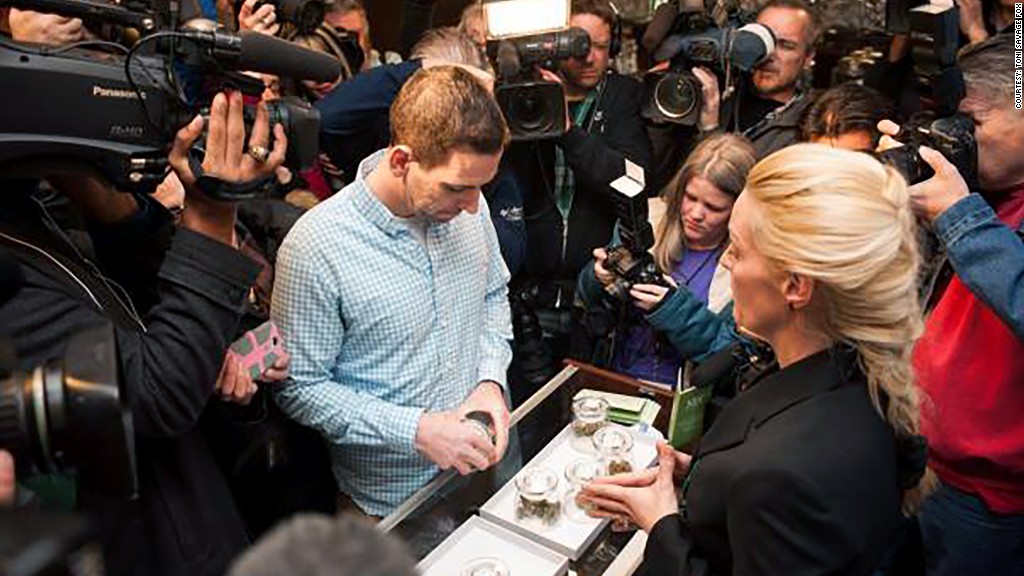 Fox said demand was so strong in the first three months that she was only able to open her doors on the weekend. At that time, there was no wholesale market for marijuana, so she was selling only what she could grow herself.
"We were turning people away on a regular basis," she said.
Fox has since invested $1 million into the 20,000 square foot building where she grows about 35,000 marijuana plants. She produces about 70 pounds of marijuana every month, of which her store sells about 50 pounds.
About half of her customers are from outside Colorado, mostly tourists.
3D Cannabis, which started the year with five employees, now has 40 people on the payroll, including armed security officers.
Related: Colorado residents may get a refund for pot tax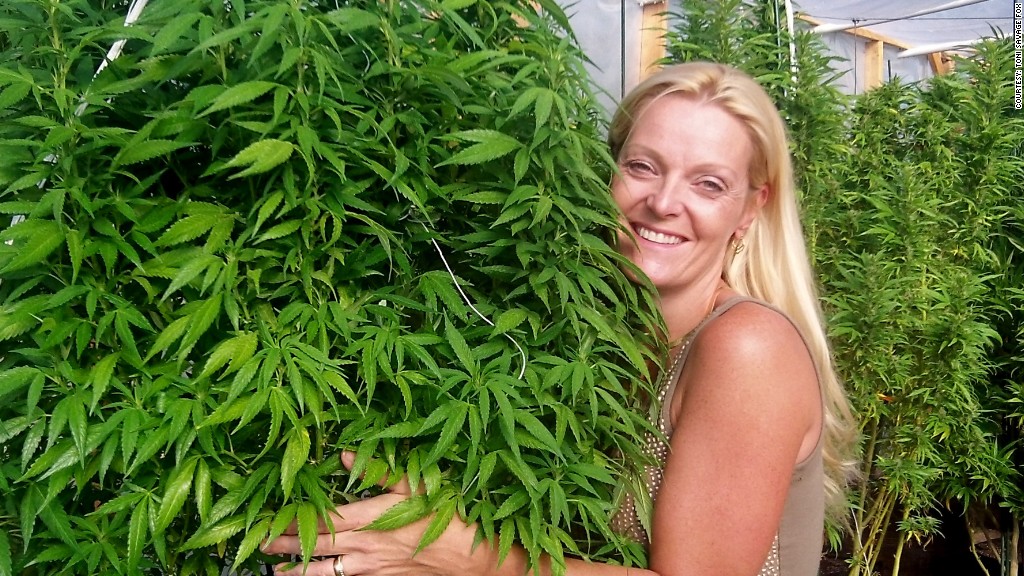 Despite the impressive growth, Fox said her business isn't as profitable as it would seem.
Since selling marijuana is still illegal under federal law, Fox isn't able to write off many of the expenses that other small businesses do, including the $200,000 she spent on rent. Fox said she expects to pay $500,000 in federal taxes for 2014.
It's also costly to set up a recreational marijuana business. Fox said she paid $20,000 to get licensed and bonded by the state. In addition, she said her insurance bills have "increased dramatically."
Besides, prices have tumbled.
In the beginning, Fox charged $50 for an eighth of an ounce of marijuana, based on the going black market rate, she said. Now, certain strains sell for just $25 for an eighth of an ounce.
Fox expects prices to fall further in 2015 as more supply comes on the market.
Related: I bought pot legally and it was weird
She says the industry faces a lot of competition from the black market or from consumers who grow their own weed.
While she sees an uncertain future, Fox said she's "elated" with how things have gone this past year.