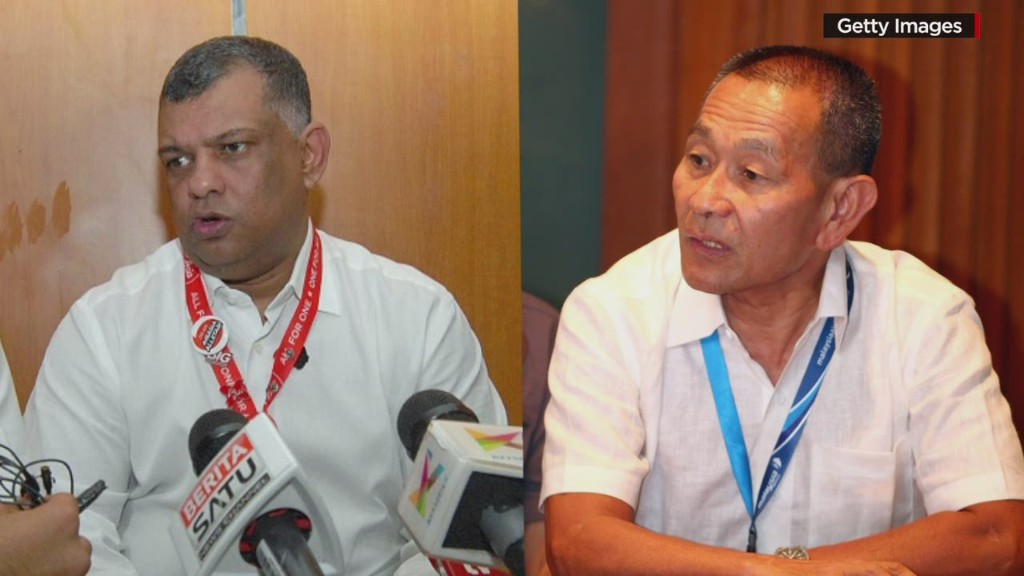 AirAsia will pay roughly $125,000 in compensation to the families of passengers on board the fatal flight that crashed off the coast of Indonesia last month.
The company told CNN it will provide about $100,000 in compensation for each passenger on the plane. That's in addition to $24,000 already offered to victims' families.
A spokesperson said AirAsia will follow Indonesia's Transport Ministry's regulations, which set compensation at 1.3 million Indonesian rupiah ($98,000) for deaths caused by aviation accidents.
162 people were on board Flight 8501, which disappeared on its way from Indonesia to Singapore on December 28. Search crews have recovered parts of the plane and continue to scour the Java Sea for more clues as to why the plane went down.
Related: Discovery of plane's tail could lead to black box find
It's unclear whether the amount being offered by AirAsia will require victims' families to agree not to pursue other claims for compensation.
International treaties play a key role in determining payouts in air accidents, specifically the Montreal Convention. It guarantees a minimum level of compensation for families -- currently about $174,000.
But the Montreal Convention is only valid in countries that have ratified it. Indonesia, the departure country for AirAsia 8501, never signed it. That could make it difficult -- but not impossible -- for families to invoke it.
Families may also be able to pursue potentially larger claims through the courts.
Compensation processes are likely to take time. In the case of Malaysia Airlines Flight 370, which went missing in March, families have received some initial payments but final amounts have yet to be settled.
-- CNN's Elizabeth Joseph in Indonesia contributed to this report